Nation at the core of Apple's ecosystem
Share - WeChat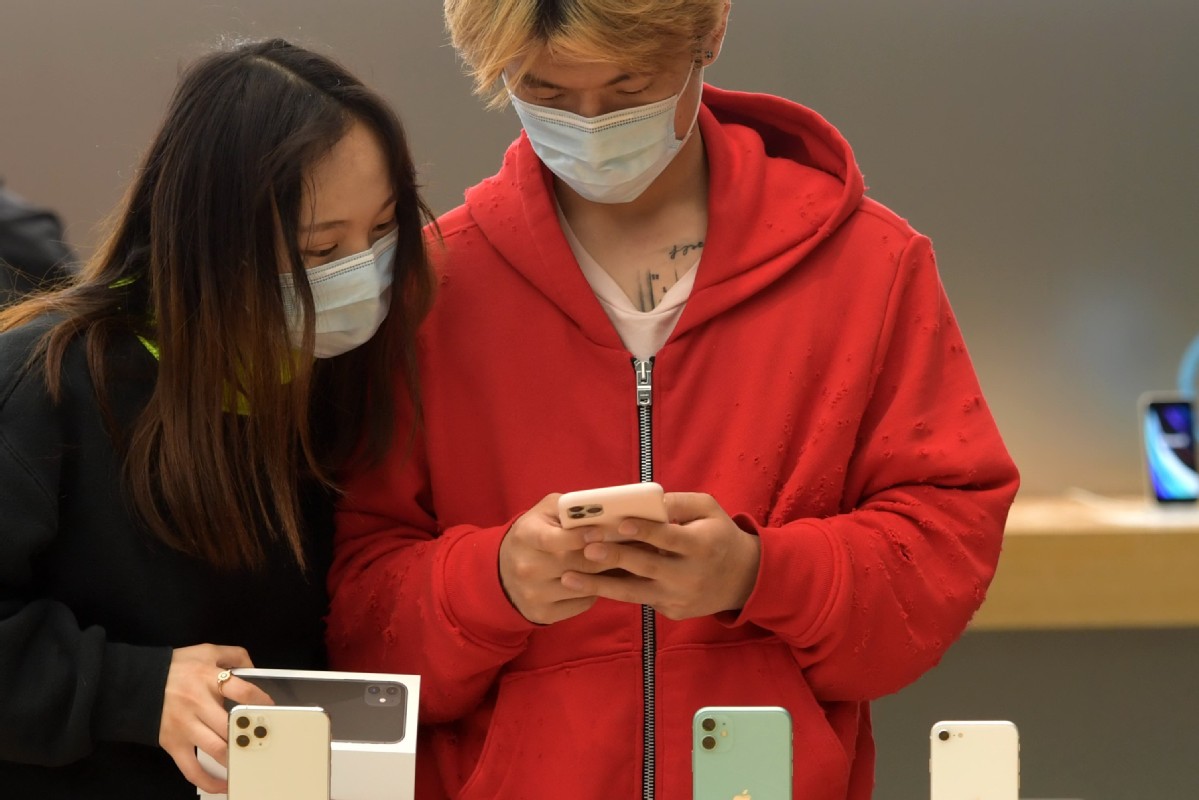 Digital consumption boom lifts sales and billings on tech giant's App Store
China was the largest contributor to the $519 billion global billings and sales supported by tech giant Apple Inc's App Store ecosystem in 2019, a new study said.
The result indicated a strong momentum in China's digital consumption, which is likely to continue in the second half of this year, analysts added.
China, the world's largest smartphone market, accounted for $246 billion or about 47 percent of the global App Store billings last year, Apple said quoting a study from consulting firm Analysis Group.
That was followed by $138 billion or 27 percent from the United States. Europe, Japan, and the rest of the world accounted for 10 percent, 7 percent, and 9 percent, respectively, of the global total, the study added.
Specifically, China led the category of buying offline goods and services via mobile apps such as e-commerce and ride-hailing in 2019, accounting for $225 billion, or 54 percent of the total for the category.
"The large share reflects the speed at which Chinese commerce has migrated to mobile commerce, on apps in particular, compared with the rest of the world," said Jonathan Borck and other two authors of the study.
As mobile apps are an increasingly important e-commerce channel due to their convenience, the study noticed that such growth has been most pronounced in China, where about 80 percent of online retail is mobile.
With widespread social distancing around the world amid the COVID-19 pandemic, the study noticed increasing use of educational and business collaboration apps, massive growth in demand for food and grocery delivery, growing use of health and fitness apps, and increased consumer spending on mobile gaming in China and other countries around the world.
The contagion also harmed a few digital businesses to some extent. But as the outbreak is under better control in China, the nation's online consumption is already steadily recovering and the trend is likely to continue in the second half of this year, analysts said.
Jerry Liu, head of China internet research at Swiss bank UBS, said since the start of May, China's e-commerce has achieved a V-shape recovery. The growth rate of online shopping has gradually recovered to last year's average rate.
Many traditionally export-oriented Chinese companies are now also leveraging livestreaming and other online channels to focus on meeting the domestic demand, given the situation in overseas epidemic, Liu added.
"Chinese consumers also become more willing to pay for digital content and services, such as online reading, digital music, mobile gaming and livestreaming," Liu said.
China's mobile game sector continued to grow in May, according to research institute CNG. The sales revenue of China's online game market reached 17.68 billion yuan ($2.49 billion) last month, up 11.9 percent from April, CNG data showed.
Justin Sargent, president of Nielsen China, said: "As people's lives gradually return to normal, consumer-driven domestic demand is now recovering in China, which has injected optimism into the wider global market."