Xpeng Motors kicks off production at its own plant in Guangdong
Share - WeChat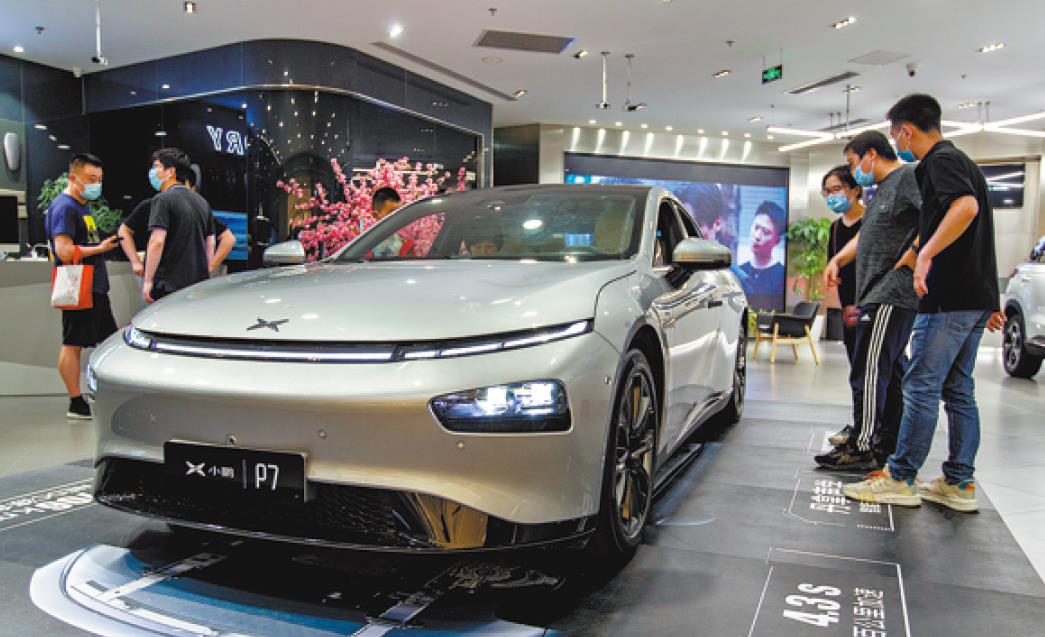 Guangzhou-based electric vehicle startup Xpeng Motors unveiled its self-built plant in Zhaoqing, Guangdong province on Tuesday. The plant injects momentum into the carmaker's determination to secure product quality, insiders said.
The Zhaoqing plant was completed and put into trial production at the end of last September after a 15-month construction.
On May 19, the plant was approved to have a production qualification, signaling that Xpeng has become one of the few startups with production qualification and a self-built plant.
With its production qualification approved, Xpeng changed its mind and decided to produce a second model, the P7, at its own plant in Zhaoqing. The model was originally supposed to manufactured by Haima Automobile.
In addition to the P7, the following generation of Xpeng vehicles will be produced at the Zhaoqing plant, according to He Xiaopeng, founder of Xpeng Motors.
With an overall planned area of two square kilometers, the plant is established with five workshops, 264 intelligent industrial robots and a flexible production capacity.
According to Xpeng, the plant has more than 600 staff members with high qualification and efficiency, 78 percent of whom worked at mainstream carmakers and 74 percent of whom have more than five years' working experience.
As scheduled, the Xpeng P7 has its mass production at its Zhaoqing plant starting in the second quarter of 2020 and vehicles will start delivery at the end of this month.
As a benchmark product of Xpeng's second-generation of intelligent cars, the P7 is regarded as a model that can compete with or even surpass the likes of Tesla, a world-leading electric carmaker, according to Xpeng.
The key reason why Tesla can overturn global consumers' perception of electric vehicles is that it has made unprecedented innovations in intelligent connectivity, an analyst said.
It makes Tesla synonymous with intelligent electric vehicles in the minds of consumers and makes traditional carmakers unable to catch up in the short term.
However, Tesla faces questions about its manufacturing. It is reported that Tesla's Model 3 is facing a lawsuit in Canada over the car's aging paint.
In March, Tesla faced public pressure after some of its China-made Model 3 owners complained the autonomous driving hardware of their cars do not conform with the carmaker's official files.
In the automobile manufacturing industry, any weak link limits an automaker's overall strength, according to He. "Safety, quality, sales and branding are equally important."
Self-production allows automakers not only to have more direct quality control over their products, but also to allocate capacity and resources more effectively, He added.
Unlike Xpeng's smooth running, Byton, another Chinese electric carmaker, is struggling with both mass production and financing.
Founded in 2016, the Nanjing-based Byton has promoted its series C round of fundraising for 20 months, but has not been completed yet.
In September 2019, Byton announced that a series C financing was on the verge of completion, with an estimated fund of $500 million.
Byton M-Byte, the first SUV model of the automaker, was announced to be delivered in mid-2020 last year.
The latest response from Byton cited that the launch of M-Byte is still under preparation.
Its Nanjing plant has been put into trial production, with more than 200 prototypes of the M-Byte produced to test worldwide, according to Byton.