Tetra Pak to invest $99m in Hohhot closure unit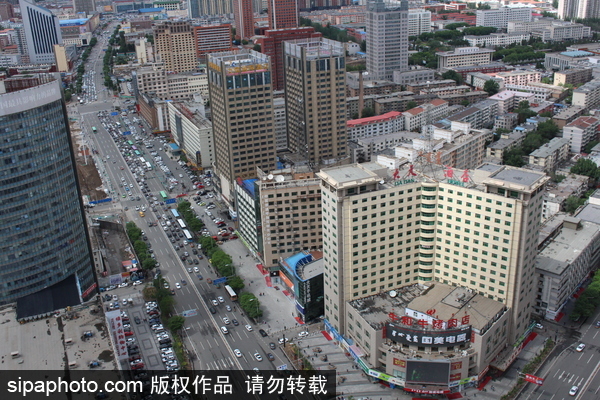 Swedish packaging giant Tetra Pak said on Tuesday that it would invest 700 million yuan ($98.9 million) to build a large, intelligent closure facility in Hohhot, the capital of the Inner Mongolia autonomous region.
Closures made by the new facility are expected to meet China's growing demand for high-quality convenient, and well-packaged dairy products. The plant, which is expected to be operational next year, is part of Tetra Pak's efforts to further boost the development of the dairy and beverage industry in China.
Neighboring to Tetra Pak's packaging material converting factory in Hohhot, the closures factory will mainly produce DreamCap products with an annual full capacity of 10 billion caps. Located next to the company's major customers and its advanced production capacity, the new factory will significantly increase the efficiency of the regional supply chain, shorten the lead time, and provide a more stable and efficient supply of caps for dairy and beverage producers, Tetra Pak said in a statement.
"In recent years, the demand for premium products in the China market has been growing," said Paul Zhu, managing director of Tetra Pak Greater China.
The DreamCap is an innovative design that emphasizes functions like easy-to-open and comfortable drinking experiences and will catch up with the on-the-go consumption trend in China, he said.
"Chinese consumers are now increasingly interested in dairy products of higher quality, with more convenience to drink and carry, and with better looks," said Zhu.
Jason Yu, general manager of Kantar Worldpanel China, said the DreamCap is often used for its convenience and new lifestyle appeal, particularly for outdoor consumption, compared with traditional closure technologies that are mostly for home and indoor consumption.
China's dairy and beverage industry has in the last two decades seen the emergence of many global enterprises and still has immense growth potential, said Zhu.
For example, the average dairy product consumption rate annually in China is about 35 kilograms while the ratio is more than 100 kg in Europe and North American countries.
In addition, people are now becoming more aware of eating healthy in the post-COVID-19 era. The country's top medical experts' endorsement has made consumers more convinced of the nutritional value of milk as well as its immunity powers against COVID-19, said Yu. Premium and functional milk has benefited more from the post-pandemic demand and the company is therefore investing in new packaging, he said.
Zhu Danpeng, a food and drink analyst, said Tetra Pak's new investment is in line with the country's consumption updates and meets the demand from generation Z.
According to Mintel's data on the milk sector released in May 2019, China's milk market is expected to attain a total revenue of 265 billion yuan and a volume of 22.4 billion liters by 2023. This would be driven by the brands' investments on distribution expansion and product updates and the growth in cold-chain products and domestic consumption diversification. In 2018, the total revenue of the milk market was 217.8 billion yuan with a volume of 20 billion liters.