Positive test would not stop Formula 1's race to finish line
Share - WeChat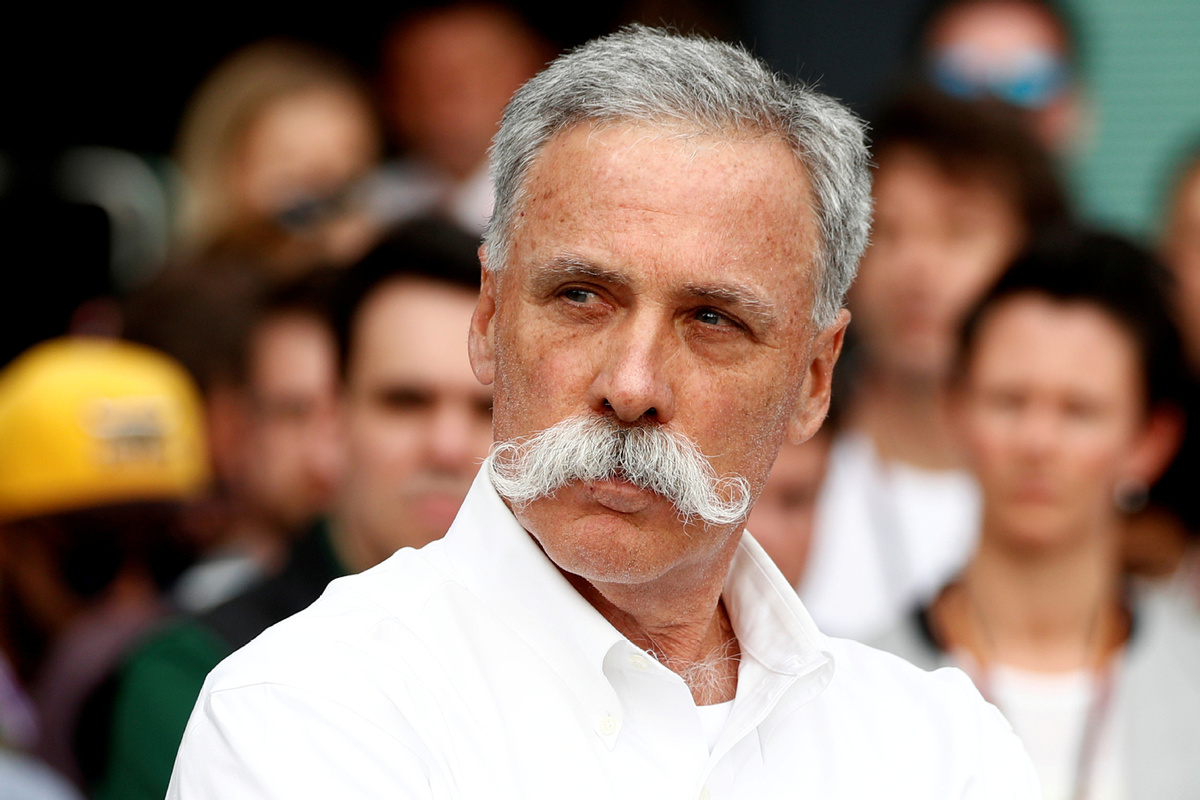 Formula 1 will not cancel a race this season-even if a driver tests positive for COVID-19.
F1 CEO Chase Carey made the startling announcement in conjunction with the weekend release of an eight-race calendar that opens on July 5 in Austria.
The original March 15 opener in Australia was canceled after a McLaren team member returned a positive test for coronavirus.
"An individual having been found with a positive infection will not lead to a cancellation of a race," Carey said in an interview on the official Formula 1 website.
"We encourage teams to have procedures in place so if an individual has to be put in quarantine, we have the ability to quarantine them at a hotel and to replace that individual," he added. "A team not being able to race wouldn't cancel the race ... we will have a procedure in place that finding infection will not lead to a cancellation. If a driver has an infection, the teams have reserve drivers available."
Formula 1 plans to race without spectators, at least initially, and teams will fly in on charters and be isolated from the local population.
Carey also cited "a rigorous set of guidelines" detailing the processes for travel, hotels, meals, track behavior and testing.
Formula 1 expects some 1,200 essential personnel with the 10 teams limited to a maximum of 80 people each compared to the usual 130.
Carey said the remainder of the calendar should be finalized by the end of this month, and that some races that are currently included might not happen. Austria's Red Bull Ring and Britain's Silverstone are slated to have two races each, with Hungary, Spain, Belgium and Italy hosting the others.
The F1 boss defended the decision to launch the season, saying governments in the countries hosting races have been very supportive.
"Much of the world is moving forward and I think it is important to realize that the shutdown does have both health, societal and economic consequences which are real long term," he said.
Contracts extended
Meanwhile, the Hungarian, Italian and Belgian venues set to host races without spectators have been given contract extensions to compensate for lost revenues.
"We did our best during the discussions to get a good agreement both for the country and the sport even in these challenging times," Hungaroring CEO Zsolt Gyulay told the venue's website.
"We cannot say exact numbers, but the rights fee is a fragment of the one we pay in case of an open event. Furthermore, we have achieved an extension in our contract, so now it is valid until 2027 instead of 2026."
Hungary is set to be the third race of the abbreviated season on July 19.
The Hungarian Grand Prix has been held every year since 1986 and, with the Monaco showcase canceled for 2020, it now boasts the second-longest uninterrupted run after Monza.
Vanessa Maes, CEO of Belgium's Spa-Francorchamps race, said this year's event would be organized outside of the regular promoter contract. "This new model will allow the Spa-Francorchamps Circuit to somewhat mitigate the financial effects of this historic crisis," she told the track's website.
The Italian Automobile Club said Monza's contract had been extended to 2025.
"We're not in the business of financially supporting a promoter who's in trouble, but we are in the business of having good partnerships for the long term," F1's managing director for motorsport, Ross Brawn, told racefans.net.
"In some cases some circuits have extended their contract by a year because they've lost this year. That gives them that stability.
"We've been fairly realistic I think in the approach we're taking. The main focus is 'How can we make sure you're here in the future?'"