Splendor of Jiangnan culture
Share - WeChat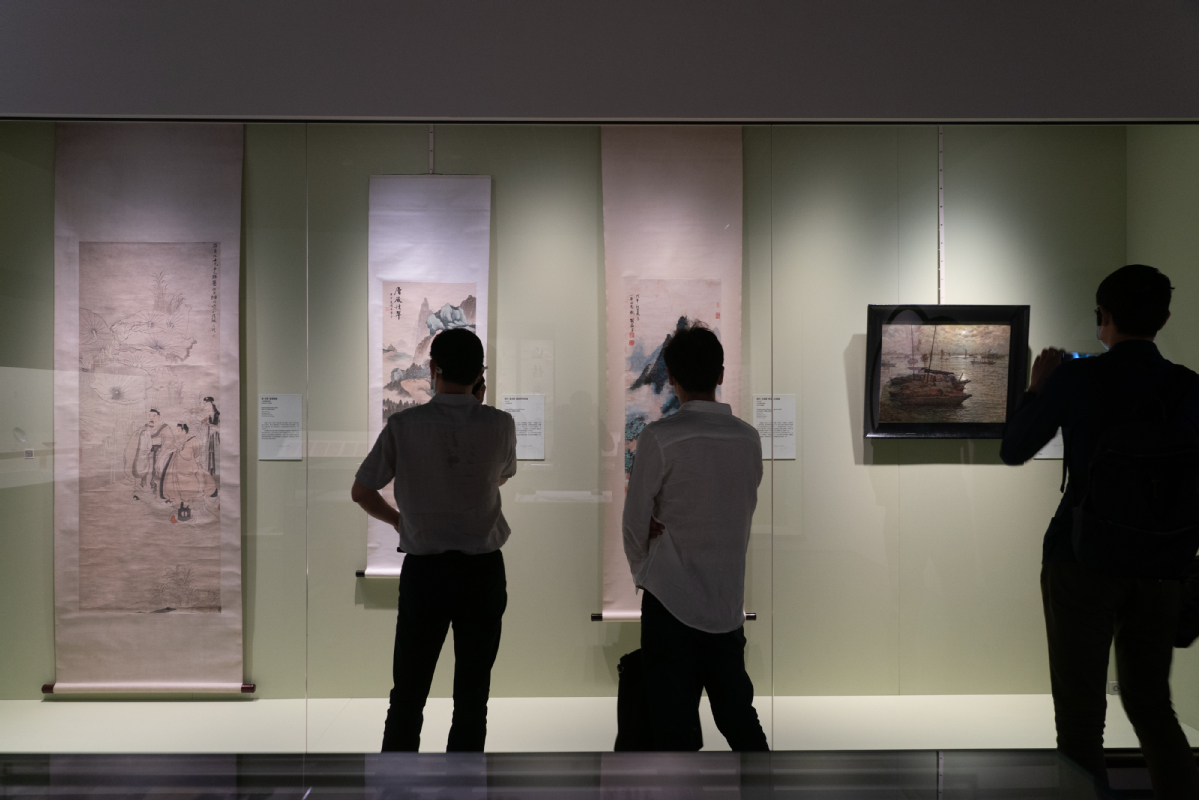 The new exhibition at Shanghai Museum, titled Spring Blowing in the Wind: Jiangnan Culture Art Exhibition, presents the rich cultural heritage of the Yangtze River Delta region that spans thousands of years.
The exhibition, which runs from May 26 through Aug 23, showcases 197 objects, consisting of selected pieces from the collection of Shanghai Museum, as well as those borrowed from 15 other museums and institutions.
The Chinese phrase jiangnan literally means "south of the river", which specifically refers to the region south of the lower reaches of the Yangtze River, including the southern part of the Yangtze River Delta.
Today, the Yangtze River Delta has in a sense become synonymous with Jiangnan, according to Yang Zhigang, director of Shanghai Museum. With Shanghai being the flagship city in the region, Shanghai Museum has amassed an impressive collection and performed extensive research on the history and art of Jiangnan.
"For many years we have been dedicated to our role as a custodian of traditional Chinese culture and have staged dozens of exhibitions in Jiangnan," Yang says. "It has become our important mission to leverage our rich collection to host Jiangnan-themed shows, which may help to implement the municipal and national strategies promoting Jiangnan culture in Shanghai, alongside revolutionary culture and modern Haipai culture (Shanghai-style, which features a combination of Chinese and Western elements)," he says.
Most Popular