Coronavirus test to go citywide in Mudanjiang
Share - WeChat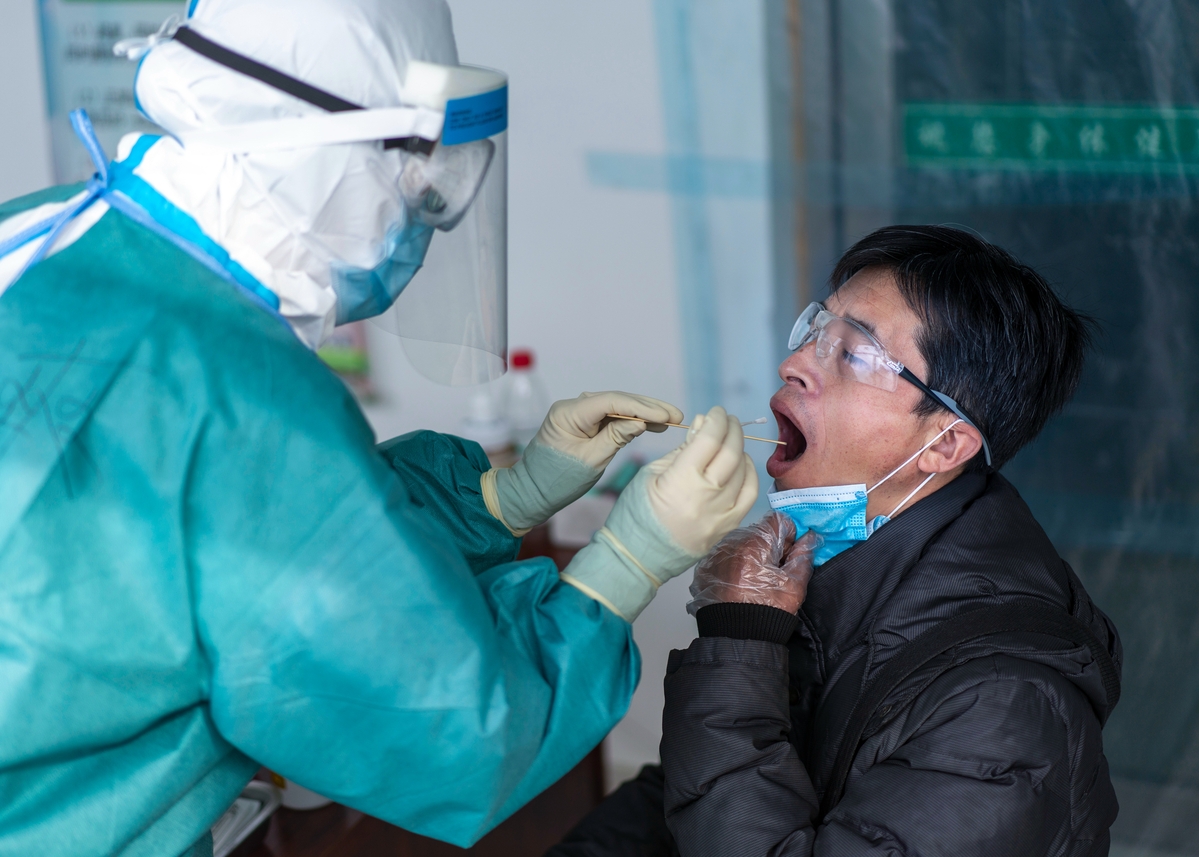 The city of Mudanjiang, Heilongjiang province, with 2.8 million residents, is prepared to conduct coronavirus tests across the city, People's Daily reported on Tuesday.
Based on the need for epidemic prevention and control, the city's health commission has organized a test team of 1,196 medical workers from 23 medical institutions across the city.
The team is expected to carry out a rapid, high-quality testing campaign.
On Saturday, staff members with rich testing experience from the city's tertiary hospitals gave team members a training course, including videos, theory, practical training and assessment.
Experts explained sampling methods, packaging, transportation and preservation, as well as procedures for the registration and handover of patients.
In addition, the health commission organized all medical institutions to observe and learn from the on-site operation of Mudanjiang First People's Hospital on Sunday, which is expected to help medical workers improve their work efficiency.
The Heilongjiang Health Commission reported two new local cases — both with no symptoms — of coronavirus on Tuesday, bringing the total since May 25 to 15. All of those 15 cases were in Mudanjiang.