Nissan focuses on China to reverse its falling profits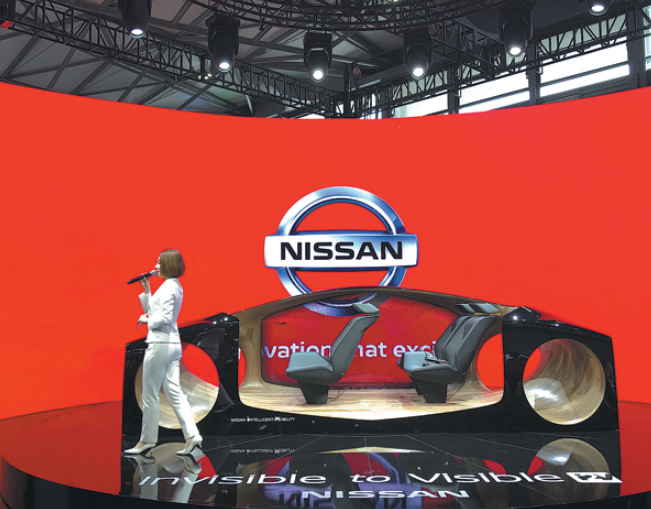 Japanese carmaker Nissan is tasked with growing its share in core markets including China and the United States to help boost the development of the Renault-Nissan-Mitsubishi alliance, according to a plan released last week.
This is part of the alliance's leader-follower scheme unveiled on Wednesday.
In it, each company in the alliance focuses on its core regions, aiming to serve as a reference for the other two to enhance their competitiveness.
Nissan will focus on China, North America and Japan; Renault on Europe, Russia, South America and North Africa; and Mitsubishi on ASEAN and Oceania, according to the plan.
"With each company becoming a reference company in its respective regions, the opportunities for sharing will increase to maximize fixed-cost sharing, as well as leveraging each company's assets," said the alliance in a statement.
The three companies said they would work more closely together, developing and producing cars to reduce costs and ensure the alliance's future.
It is estimated the scheme cuts investment on vehicles by up to 40 percent.
Leaving China to Nissan seems to be a reasonable choice for the alliance. After all, Renault and Mitsubishi have been marginal players in China's vast auto market.
Faced with shrinking sales and unpredictable prospects, Renault announced in April it would dissolve its seven-year-old joint venture with China's Dongfeng, which also has a joint venture with Nissan. Mitsubishi has long been a carmaker with an almost negligible presence in the Chinese market.
But the job is not a piece of cake for Nissan either. The carmaker posted an annual operating loss of 40.5 billion yen ($375.8 million) for the year to March 31, its worst performance since 2008-09. It was also the fourth straight year its profit has fallen.
Nissan sold 4.9 million vehicles in 2019, down 11 percent year-on-year. It lost its position as Japan's second-biggest automaker to trail Toyota and Honda.
In its corporate strategy released on Thursday, Nissan said it aims to achieve a 5 percent operating profit margin and a 6 percent global market share by the end of 2023's fiscal year.
This includes "proportionate contributions" from its joint venture in China. In 2019, it delivered 1.55 million vehicles in the country, basically flat from 2018, despite the fall in China's overall car market.
Amid the coronavirus pandemic, Nissan's sales have seen a year-on-year growth for two months since March.
Analysts say Nissan must tread carefully in China, where it needs to survive fierce competition from other Japanese brands and German companies and to avoid business mistakes because the US market is in turmoil.
Last year, Nissan sales in North America fell 15 percent and aggressive discounting is eroding margins and tarnishing its brand image.
"I don't want Nissan to be considered cheap," CEO Makato Uchida told Reuters in an interview. He added that he would push to restore sales.
He also said that he was "not giving up" on Infiniti, Nissan's premium brand. Its sales have plummeted in recent years as development and manufacturing costs ballooned.
But Infiniti is struggling in China as well. Once a nouveau-riche brand in the country's premium car market, it is losing its charm due to a lack of new models.
Consumer confidence in the marque worsened when it announced in 2019 to move its global headquarters from China's Hong Kong to Yokohama in Japan.