STAR Market sees milestones ahead of 1st anniversary
Share - WeChat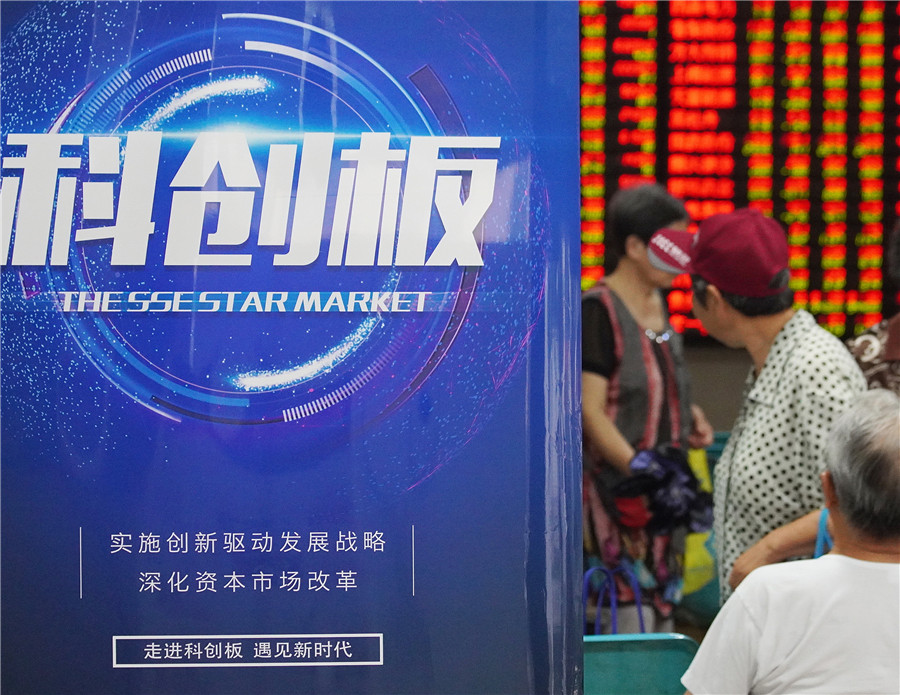 Major breakthroughs have been made at the STAR Market while the technology-focused board will soon embrace its one-year anniversary.
Integrated circuit maker Suzhou HYC Technology, which was the first company to start its initial public offering on the STAR Market at the Shanghai Stock Exchange in June last year, has been approved to carry out an acquisition via seasoned offering, which marks another milestone in the technology-focused board.
According to the plan approved by the Shanghai bourse on Monday night, HYC Technology will acquire a 100 percent stake in Suzhou Olyto Automation Technology Co Ltd with 1.04 billion yuan ($1.5 billion). About 70 percent of the price will be paid via HYC's secondary offering, while the remaining 30 percent will be paid in cash.
The Shanghai Stock Exchange announced on Nov 29 last year a guideline for the major asset restructuring of companies listed the STAR Market. HYC Technology announced on Dec 6 its plan to fully acquire Olyto via secondary offering and cash. The Shanghai bourse started to deal with its application on Mar 27.
The registration-based IPO mechanism, which was first experimented with at the STAR Market, also applies to companies' mergers and acquisitions. Therefore, HYC only had to obtain approval from the Shanghai Stock Exchange and register with the China Securities Regulatory Commission for its latest acquisition.
Changchun High and New Technology Industries (Group) Inc, which is listed on the main board of the Shenzhen Stock Exchange, announced on Monday night it will spin off its subsidiary Changchun BCHT Biotechnology Co and list it on the STAR Market, which will be the first company making such a move.
According to the announcement, Changchun High and New Technology Industries will still hold a controlling stake in BCHT after the spin-off. After the split, the group will focus on the research and development of genetic engineering drugs and Chinese patent medicine, as well as the real estate business, while BCHT will focus on the research, production and distribution of vaccines for humans.