Power company workers in tune with spirit of solidarity over COVID-19
Share - WeChat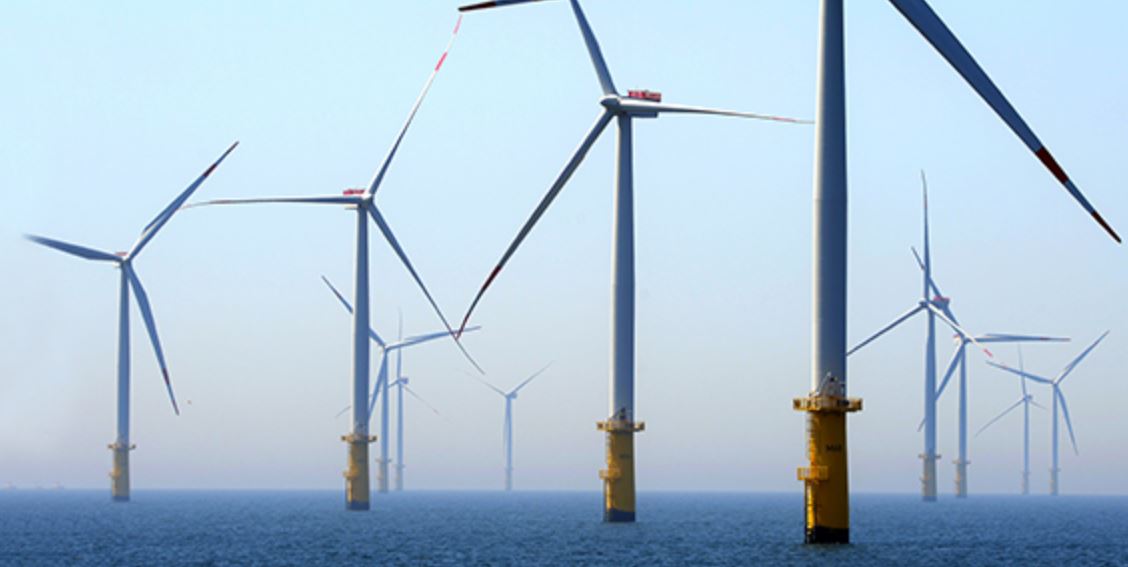 "Chinese, German stand united, there is no way to get divided. Help each other through the night ..." so goes the song in a video performed by Sebastian Schmidt, who said he hoped to show support to the Chinese people in the fight against COVID-19.
Schmidt, chief finance officer of WindMW GmbH-a German offshore wind farm operator acquired by China Three Gorges Co-wrote the song titled We Will Win in February after he heard about the severe situation in China due to the novel coronavirus outbreak.
"Art is a bridge builder and brings people closer together, especially in a situation of social distancing," Schmidt said.
Keen on music, Schmidt is adept at playing musical instruments including the guitar, piano and accordion, and tried to compose and write songs since an early age.
However, it had been seven years since he wrote his last song and Schmidt said he was worried about writing again.
"But when I thought about the kind of support that is needed, I thought music as an international language is a way we can come through this hard time together," he said.
Thanks to a good grounding in music, the business executive found creating the song went better than he expected.
"I wrote the text for the song in one hour and the music was composed in about 90 minutes," Schmidt said.
But it took more time to arrange the song in a studio due to the need to organize every line and bring the music to the computer and mix it, he added.
Schmidt spent about three weeks completing the work with the support of his family and colleagues.
"My cousin, who lives 200 kilometers away, was a great help," he said. He added that his mother helped him to record on a smartphone.
His German colleagues gave him time to record the final version on a working day and Chinese colleagues mixed the video and added the subtitles, he said, in which "they gave me good feedback."
"During the process of creating the song, I identified myself with it more and more, so the version you see really comes from the heart," he said.
In 2016, CTG, the world's biggest hydropower builder, inked a deal with the United States-based investment firm Blackstone Group LP to buy its majority stake in WindMW. It was part of an effort to expand CTG's business into the offshore wind market.
CTG is a family, Schmidt said. "Our partnership does not end on the work level."
"It was very inspiring and gave me strength," Li Keyu, an employee of CTG, said after listening to the song by Schmidt.
Li was assigned to work in the German company this year but was blocked due to the COVID-19 outbreak, according to CTG.
Encouraged by her German colleague's work, Li created her first English song named I'll Be There in March.
"During that period, lyrics and melody kept coming to my mind as I imagined the European battle against the pandemic," Li said.
The process between employees of creating songs about the fight against the pandemic to show support and encourage each other demonstrates CTG's philosophy of promoting cross-cultural communication, said Wang Yu, chairman of CTG International.
CTG has been dedicated to promoting exchanges and integration of different cultures in its long-term overseas business management over the past few years, Wang said.
Since the outbreak of the pandemic, CTG said it has helped to mobilize resources and send medical materials to countries including Germany, Portugal, Peru, Pakistan and Brazil.
Established in 1993, CTG is a State-owned company with roots in hydroelectric power.
So far, CTG's contracting business overseas has spanned over 40 countries and regions in Asia, Africa and the Americas.