Hearn touts plans for backyard brawls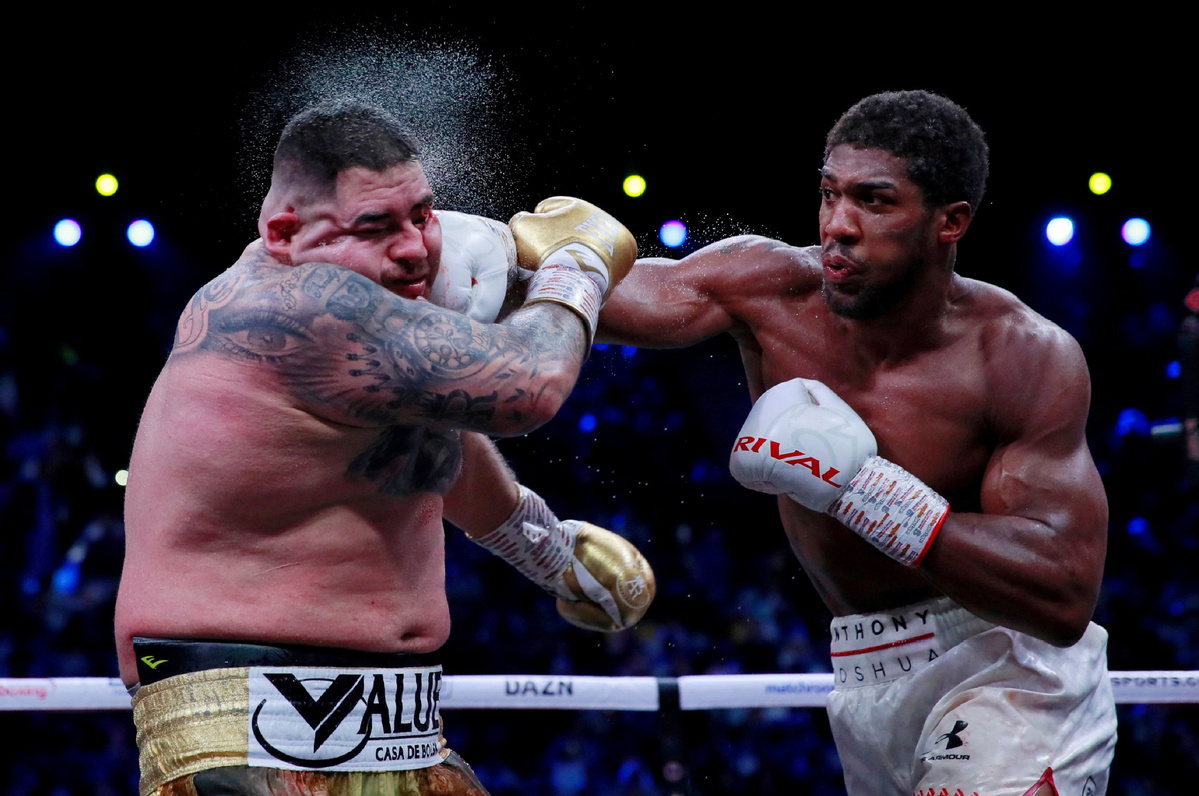 Leave it to flashy British promoter Eddie Hearn to envision world-class boxing "with all its razzmatazz, sexiness and drama"-in a backyard garden.
The promoter who handles WBA, WBO and IBF world heavyweight champion Anthony Josuha wants to host shows at Matchroom Boxing's 15-acre headquarters in Essex, England, as a way to circumvent some of the obstacles that have kept the ring closed during the coronavirus pandemic.
Hearn said on the weekend he wants to stage bouts on four consecutive Saturdays in July and August.
"Financially this will be painful for us but after the momentum we have worked so hard to build over the past 10 years, I'm not going to let boxing just dribble back," the promoter told Sportsmail.
"While other guys go with arenas and empty studios, ours will look very different."
His plan is to begin with an all-British fight between female super featherweight contenders Terri Harper and Natasha Jonas. Dillian Whyte's WBC interim heavyweight title fight against Alexander Povetkin would cap the four-show series.
"Just imagine it. It is summer, the house is all lit up and fireworks are going off. Then over the hill walk Whyte and Povetkin for a massive tear-up on my lawn," said Hearn.
"World championship boxing in my garden? Oh, go on then. We cannot just bring boxing back with a dark studio. We have built our product on the razzmatazz, the sexiness and the drama.
"It has all been about building that moment for a fight, so we cannot afford to just bring people out like a game show.
"We want to create a gladiatorial environment that will not only ensure compelling viewing but will also ensure fighters can perform at the highest level."
Issues regarding testing and isolation will have to be resolved, but Hearn said he has opened a dialogue with the British Boxing Board of Control and the WBC.
"It is a huge mission. We are going to turn our headquarters here into an outdoor venue for live boxing, with a full canopy in the middle of the garden and the ring overlooking London," he added.
"We are building changing rooms for the fighters, setting up a space for a ring walk, and figuring out how we can do everything you need for this kind of production with as few people as possible.
"In terms of fight-week promotion, that is the other side of the challenge. How do you do the media around it? Obviously we cannot have dozens of journalists turning up and sitting shoulder to shoulder for a media conference and a weigh-in like normal.
"It is likely that Zoom interviews and social media live streams with the fighters and journalists will be the new norm, and pumping out clips of the fighters around the clock, building up to the weigh-ins on the grounds on Fridays and the fights on Saturdays."
Meanwhile, Hearn said Joshua would have "no problem" facing fellow Brit and WBC champion Tyson Fury in a title unification bout early next year-but both fighters have some work to do before that can happen.
Joshua is due to defend his IBF, WBA and WBO titles against Kubrat Pulev in a bout that was due to take place at Tottenham Hotspur Stadium on June 20, only to be postponed because of the coronavirus pandemic.
Fury is set to face former champion Deontay Wilder in the third installment of their rivalry, but a recent report suggested Wilder might be willing to step aside to allow a unification showdown between the two Brits, provided he is first in line for a crack at the winner.
"I had a conversation with Anthony last week saying, 'Wilder is not stepping aside, we will take care of that fight, you take care of the Pulev fight, but let's get a deal done to fight Fury in 2021,'" Hearn told Sky Sports.