Game firms expand global reach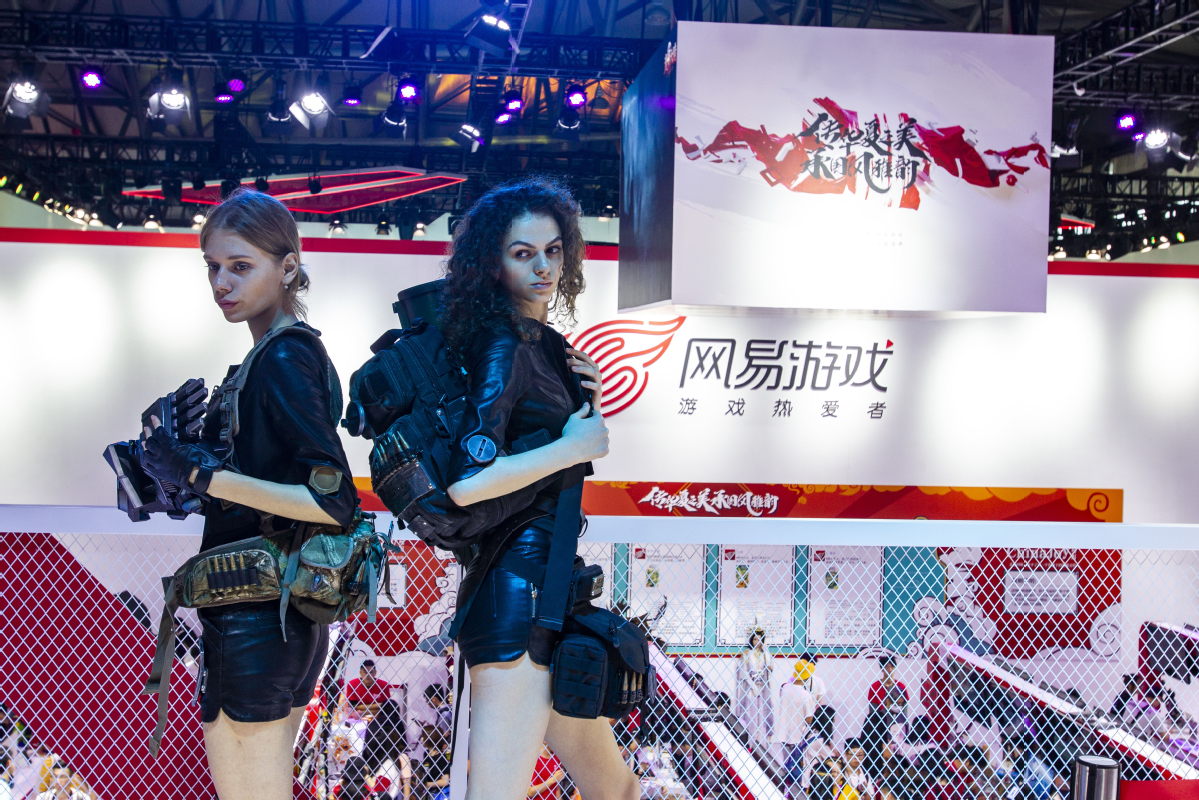 Content quality, better understanding of local culture key to higher market share
Chinese gaming companies are seeing new growth opportunities overseas and are accelerating efforts to expand abroad as they face tighter regulations at home, especially as domestic licenses plunge.
According to business research site App Annie, consumers worldwide spent over $23.4 billion on gaming apps in the first quarter, marking the largest-ever quarter in terms of consumer spending on electronic games. Consumers spent over $16.7 billion on mobile games during the period, up 5 percent from the previous quarter.
Game licenses issued by the country's top game regulator-the National Press and Publication Administration-dipped significantly in the first quarter, with only 309 Chinese games getting market approval, which is far less than the 794 titles during the same period last year.
The sharp decrease was partly due to a relatively high number of games awaiting authorization in late-2018 that received a group green light in early 2019.
"Most gaming companies can't afford to offer free-to-play games without in-app purchases. Thus, those lacking game licenses need to think of other ways to sustain normal operations, and the overseas market offers them a new channel to monetize. There's still huge development potential in the overseas gaming market and Chinese firms need to focus on distribution channels to better promote more kinds of games globally," said Yao Ming, head of Chinese gaming studio Shuizhun.
App Annie said the gaming category was the largest driver of app downloads. In the first quarter, new app downloads worldwide increased 15 percent from the previous quarter to hit over 31 billion, with games accounting for 40 percent of them. And weekly mobile game downloads in March grew 30 percent compared to the previous quarter.
"It is an opportune time for Chinese gaming firms to expand their presence in overseas markets due to people's growing demand for entertainment in the current situation," said Sun Hui, chairman and CEO of Beijing Fuzhi 99 Software Technology Co Ltd, who also has 19 years of experience in game development.
"As major overseas companies have been affected by the rapidly spreading novel coronavirus, it is very difficult for them to launch new products at this time. However, due to China's effective epidemic control measures, domestic gaming firms have resumed normal operations and are capable of updating games or launching new ones. Thus, it offers an incredible opportunity for domestic firms to expand overseas now," Sun said.
According to a survey conducted by Chinese gaming database Gamma Data Corp, 94.5 percent of the 36 surveyed major gaming firms had resumed work as of April 15.
After years of development, it is a growing trend for more Chinese gaming firms to target fast-growing international markets instead of simply facing stiff competition in the domestic market, which is also reaching a saturation point, said industry experts.
They expect gaming companies to continue to see robust growth in overseas markets in the second quarter, particularly in the fast-growing mobile gaming market, as the global market is offering faster sales growth than the domestic market and foreign countries continue to impose restrictions on public gatherings.
For instance, to help slow the spread of the contagion, the World Health Organization is using video games to promote social distancing, and dozens of gaming companies, including game industry leaders such as Activision Blizzard, have worked with the World Health Organization to join the Play Apart Together campaign.
Seeing new growth opportunities, China's gaming firms are actively accelerating the push for overseas expansion, with sales revenues of self-developed games in overseas markets rising 40.6 percent year-on-year to $3.78 billion in the first quarter, Gamma Data said in a recent report.
In fact, China's self-developed games are far ahead of foreign-made products in major overseas mobile gaming markets in terms of sales revenue growth. In the first quarter, sales revenue of China's major self-developed games grew 59.3 percent, 35.3 percent and 56.7 percent year-on-year in the United States, Japan and the United Kingdom, respectively, according to Gamma Data.
"Overseas markets have become important revenue drivers for Chinese gaming companies," said Wang Xu, chief analyst at Gamma Data. "And Chinese developers' good performance proves that China has already become a key driving force in global game development."