Guideline set to inject new momentum into growth
Share - WeChat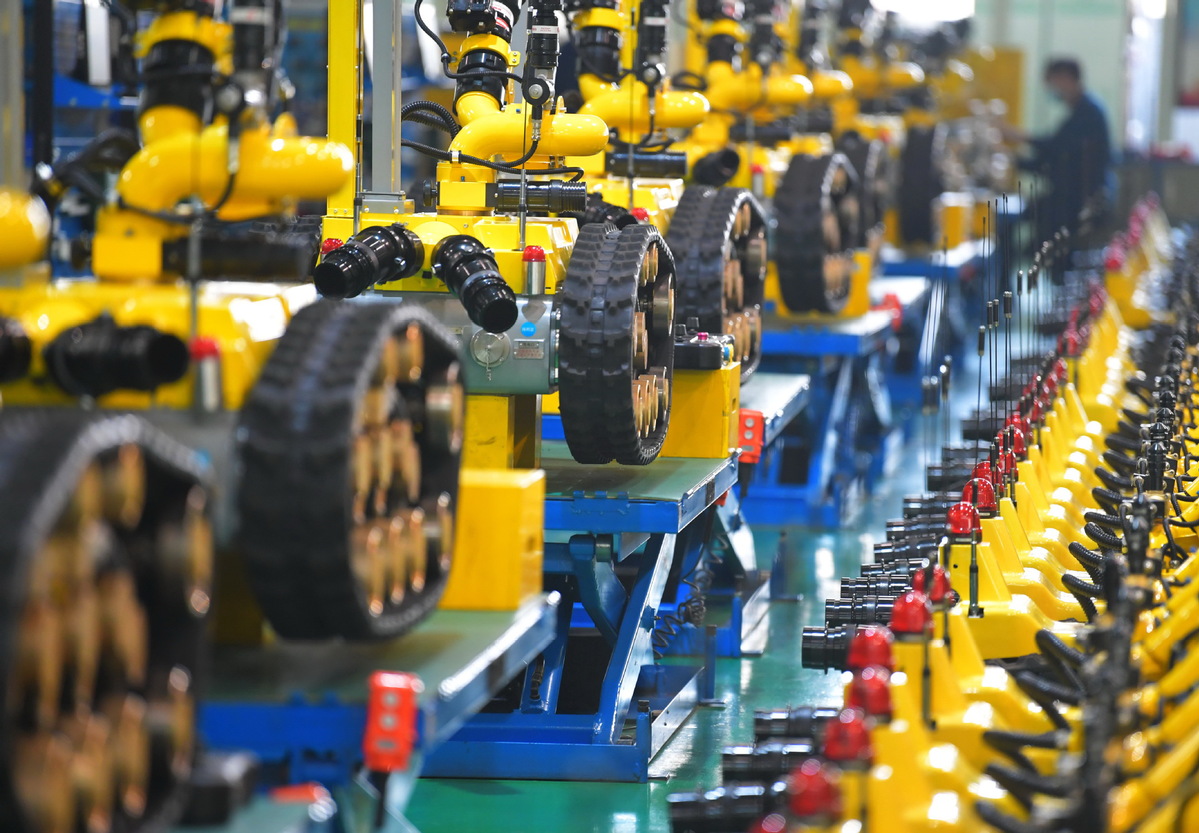 China released a guideline to expedite reforms of the country's socialist market economy system on Monday as a major step in its pursuit of high-quality development.
Upholding market-based reforms and high-standard opening-up as principles, the guideline will help inject new growth momentum by redressing institutional weak links, officials and experts said.
The new guideline, released by the Communist Party of China Central Committee and the State Council, said the country will comprehensively deepen reforms of its economic system with a focus on improving the system of property rights and pursuing market-oriented allocation of production factors.
The guideline stresses the reform principle of minimizing direct intervention from the government in resource allocation and microeconomic activities.
Specifically, the guideline calls for modernizing the system of property rights, such as those for State-owned assets, natural resources and intellectual properties, as well as better safeguarding the economic property rights of privately owned enterprises based on laws and fairness.
It also outlines the agenda of deepening reforms in land, labor, capital and data markets to achieve market-oriented flow and pricing of those production factors.
The guideline will direct the country's economic reform efforts toward redressing institutional obstacles to the country's pursuit of high-quality development, the National Development and Reform Commission, the country's top economic planner, said in a statement.
Peng Sen, president of the China Society of Economic Reform, said the guideline is a declaration of the top leadership's determination to push a new round of market-oriented reforms to empower sustainable, high-quality economic growth in the face of rising challenges.
The global economy is lurching toward recession due to the COVID-19 pandemic as the international economic and political landscape undergoes profound changes, Peng said, while domestic reforms still face difficulty in evening out the movement of factors and improving efficiency in resource allocation.
The guideline's focus on market-based reforms is in line with Xi Jinping Thought on Socialist Economy with Chinese Characteristics for a New Era, which upholds the market's decisive role in resource allocation and calls for better performance from the government in its role.
China has rolled out a series of market-based economic reforms this year, including in the capital market. Big moves include registration-based reforms in new share sales on the tech-focused ChiNext board and the pilot program of publicly offered real estate investment trusts, both launched last month.
The guideline also underscores the mutual assistance between high-standard opening-up and market-oriented reforms.
The country will build a new opening-up landscape with a focus on the Belt and Road Initiative, expedite the development of free trade pilot zones and ports and actively participate in the revolution of global economic governance, it said.
China's opening-up has evolved into a new phase whereby more focus will be given to aligning domestic rules with world-class international markets, said Wang Yiming, a national political adviser and a senior economist.
"Next, the country will grant more discretion to pilot free trade zones and ports in initiating reforms and innovations, to build places to pioneer institutional opening-up," Wang said.
Ouyang Shijia and Li Xiang contributed to this story.