New infrastructure steers driverless vehicles into fast lane
Share - WeChat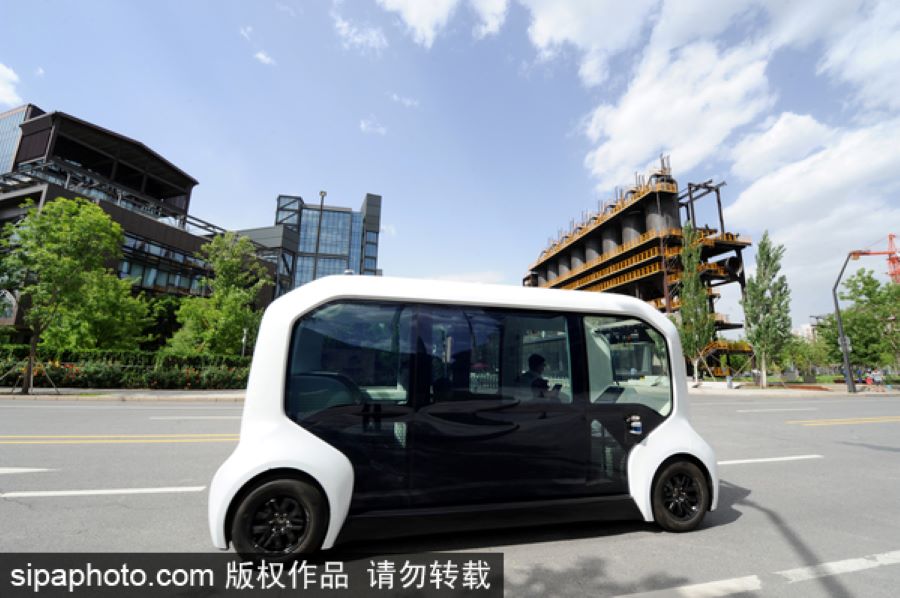 BEIJING - From self-driving delivery trucks to driverless vans disinfecting roads, the COVID-19 outbreak has put driverless vehicles in the spotlight.
As the epidemic comes under control in China, policies and infrastructure are being put in place to support self-driving vehicles.
In Beijing, startup Pony.ai announced on Monday that its self-driving cars have been permitted to pick up passengers on some roads.
In Cangzhou, Hebei province, the local government announced Friday that it has expanded its self-driving test zone into some downtown roads.
The construction of the main section of Jing-Xiong expressway in Hebei Province is in full swing in early May. The expressway, linking Beijing to the Xiongan New Area, has two inside lanes specially designed for self-driving cars.
In Changsha, capital of central China's Hunan province, a fleet of robo-taxis entered public use on April 21 in an area covering residential communities, commercial areas and industrial parks.
Experts say China's "new infrastructure" plan has ushered in unprecedented opportunities to fast-track driverless vehicles.
Take startup Pony.ai for instance, the company announced in February that it got new funding of $462 million, including $400 million of strategic investment from Toyota, pushing the startup's valuation at more than 3 billion dollars.
Peng Jun, co-founder and chief executive officer of Pony.ai, said "new infrastructure" such as 5G networks, inter-city transportation, data centers, artificial intelligence and new-energy vehicle charging stations are driving smart cities and smart transportation.
As self-driving vehicles have higher requirements for these technologies, the sector can actively participate in the construction of the new infrastructure, forming a state of positive feedback.
Meanwhile, policy-makers are looking for advice from the self-driving industry to guide its construction.
In April, the Ministry of Transport issued a draft document on "General technical specifications for highway auxiliary facilities adapted to automated driving".
The Research Institute of Highway under the ministry has joined with research institutions and leading self-driving companies to draft the guidelines, in order to adapt the construction of new roads to the development of driverless vehicles.
Meng Chunlei, a researcher from the Research Institute of Highway, said the "new infrastructure" projects will facilitate development of V2X (vehicle-to-everything), a technology that allows vehicles to communicate with moving parts of the traffic system around them, and the commercialization of self-driving cars.
Lou Tiancheng, co-founder and chief technology officer of Pony.ai, said China has advantages in developing V2X, which plays a key role in enabling self-driving cars to operate safely and efficiently.
Driverless cars will get smarter and safer with the improvement of infrastructure, he said.