Chinese battery makers to seek breakthrough
Share - WeChat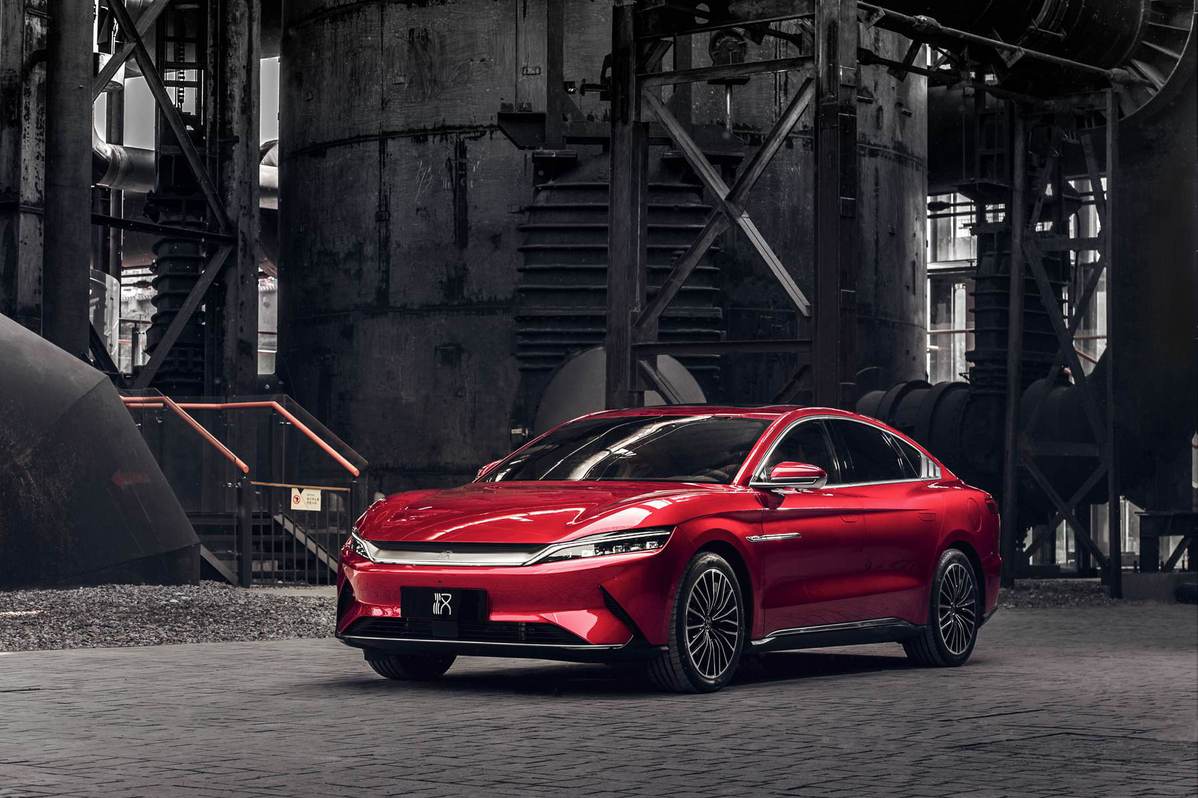 CATL and BYD have long been pushing the technological frontiers of the sector, with a number of new products.
Zeng said CATL is scheduled to provide batteries for Tesla starting later this year, and their cooperation is not limited to China and not even to battery procurement.
" (Elon) Musk told me that Tesla wants to produce batteries itself, and as far as we know, their method will not affect ours.
"And we are discussing how to make better batteries together," he said, adding that CATL is also making progress in other technological trends including cobalt-free batteries.
Pan Jian, vice-chairman of CATL, said the company is not fearful of any rival.
"We are convinced in our long-term dedication and capabilities of innovation. Our product quality, cost advantage and service thanks to our manufacturing experience and scale of production will become more evident globally." Over the past few years, CATL has been a sought-after battery maker, sitting on the list of suppliers for carmakers ranging from BMW to Daimler and Volkswagen.
BYD is coming up with new products and partnerships as well. It has reached several deals with Toyota in terms of electric vehicles, besides deals for battery supplies to a number of Chinese carmakers including Changan, Chinese partner of Ford and Mazda.
In late March, it unveiled a new blade-shaped battery, saying that many carmakers have shown interest in the space-saving and safer product.
He Long, president of BYD's battery business unit FinDreams, said, "Almost all carmakers you have heard of are in talks with us in terms of technical cooperation."
He said the company has started mass production of the blade battery at its Chongqing plant.
Thanks to its structure, the battery can better use the space in the battery pack that drives an electric vehicle.
BYD said it can increase the energy density per unit of volume by 50 percent.
In other words, it can enable cars that can run 400 km on one charge to travel up to 600 km.
The structure and the materials used make lithium iron phosphate batteries much safer than the commonplace ternary lithium batteries, which outperform in range but have poor thermal stability.
BYD Chairman Wang Chuanfu said lithium iron phosphate batteries were mainstream products in the early development stages of the electric car sector, but as customers wanted cars with longer ranges, many carmakers have gradually replaced them with ternary lithium products.
"But their widespread use has resulted in the rise of electric vehicle fire accidents," said Wang said.
He said that BYD will not keep the technology to itself, and hopes the product can attract carmakers to go back to lithium iron phosphate products.
BYD's first model to sport the new blade battery will be a sedan called Han. Scheduled to hit the market in June, it will have a range of 600 km on one charge.