Bosch reaffirms its China commitment long-term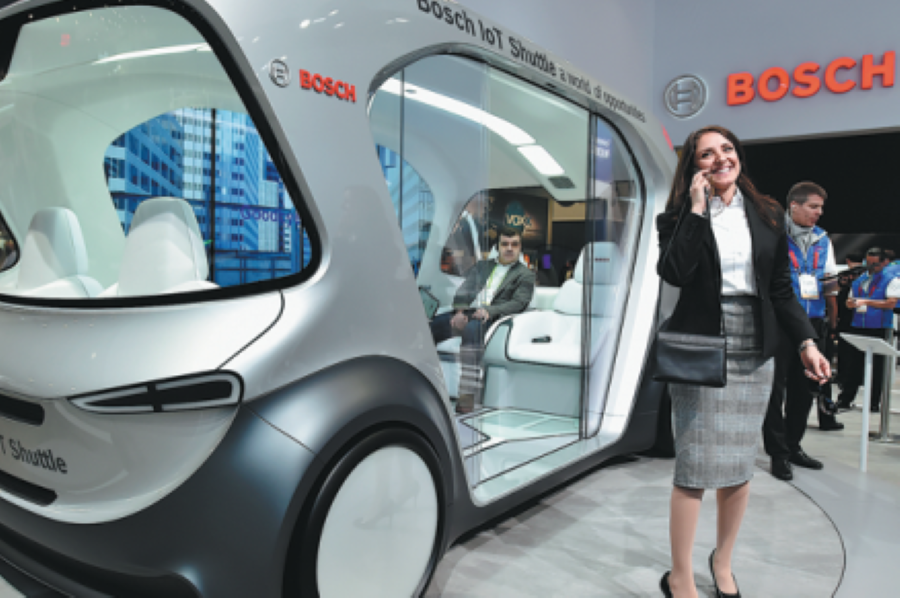 Robert Bosch is committed to long-term development in China and will continue to invest in its largest market outside Germany, senior executives at the German auto supplier and technology company said.
"We have huge confidence in China's long-term market potential, and our investment has always been showing that confidence," said Peter Tyroller, a Bosch board member responsible for Asia-Pacific operations, at an online press conference on Thursday.
"We continue to be committed to the Chinese market, also in this global crisis, and we will continue to invest and innovate in China," he said.
Bosch China President Chen Yudong said the company's investment in the country in the past 10 years totaled 48.5 billion yuan ($6.82 billion).
"Each year we invest from 3.5 billion to 8.5 billion (yuan), with the amount depending on whether we need to expand our production capacity," Chen said.
China has been the company's largest market outside of Germany for five years in a row.
Last year, China contributed around 18 percent of Bosch's global sales revenue of 77.7 billion euros.
Specifically, its automotive business in the country generated 80.8 billion yuan and the non-auto business, some 30 billion yuan. The sales were down 5.9 percent from 2018, but outperformed the sluggish market which fell almost 8 percent year-on-year, the company said.
Chen said it would be impossible to make an estimate of its sales this year because the pandemic is bringing about too many uncertainties.
"So our goal is to outperform the market, and grow our share. That is what we aim for," Chen said.
He said all its 37 manufacturing facilities in the country have resumed operations, including one in Wuhan, Hubei province, and the company is making every effort to ensure supplies to carmakers in China, both traditional carmakers and startups.
"There were no halt in supplies since the outbreak, and we are not going to experience this in the foreseeable future," Chen said.
Tyroller said Bosch is mobilizing global resources to alleviate the pressure on supply chains in China as the country is fast recovering from the coronavirus, and the company is ramping up ready for China's full economic recovery.
He said Bosch is optimistic about China's potential for long-term development and the company will further grow its operations in the country, especially in AI and 5G.
In March, it inked a deal with China's Tsinghua University to build a 50-million-yuan research facility and agreed to pair up for collaboration for five years. Last year, it set up a software center in Wuxi, Jiangsu province.
Bosch is also pushing forward its cleaner vehicle efforts, including electrified components and fuel cells, as part of its zero emissions goal.
Late last year, the company kicked off construction on a fuel cell plant in Wuxi, which is set to be completed by the end of 2020 and small-scale production scheduled to begin in 2021.
Fuel cell vehicles are a promising technology due to their light weight, long driving range, short refilling time and zero emissions.
The fuel cells are especially suited for use in medium and heavy commercial vehicles that travel long distances.