Village vision going global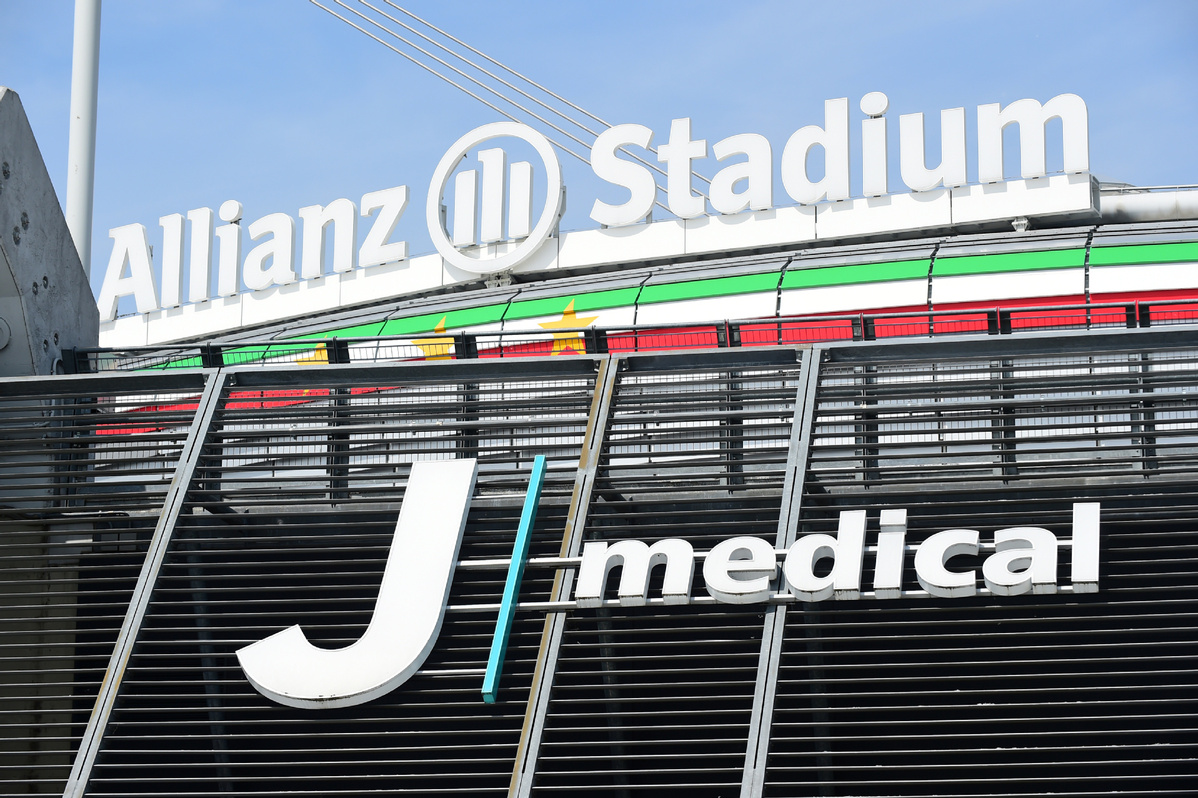 Italian giant Juventus has suggested a version of its acclaimed 'Village' project in Turin could one day be replicated in China to help with the nation's soccer push.
With China ramping up preparations to host the 2021 FIFA Club World Cup and grassroots initiatives gaining momentum, the government's wide-ranging efforts to transform the nation's fortunes on the pitch remain high on its sporting agenda.
Currently operating six soccer academies in China (Zhuhai, Meishan, Nanjing, Shanghai, Tianjin and Suzhou), Juventus is one of a number of major European clubs to indirectly lend its expertise to China's soccer master plan.
However, the Bianconeri's Asia-Pacific managing director, Federico Palomba, believes his club has the potential to bring a lot more to the table, citing the Juventus Villagea sports, leisure and entertainment hub in Turin-as a blueprint for possible future input.
"In the Chinese government programs there is a huge focus on creating infrastructure and sports facilities, both for the amateur and professional level," Palomba told China Daily.
"In Turin, we have created what we call the Juventus Village-about 10 years ago we built our new Allianz Stadium there, then we built a shopping mall, a museum, the J-Medical, which is a medical center dedicated especially to sports medicine.
"We use the same doctors that are working with the players, so the man on the street can go to the same orthopaedic specialist that half an hour ago was visiting Cristiano Ronaldo.
"And then we did our headquarters, the training facilities for the first team, next the Juventus hotel and then the school, which is divided into two parts-one is an international school open to the general public but the other half is dedicated to our youth team."
A little like the American collegiate sports system, Palomba reckons Juve's holistic educational approach to looking after its young hopefuls could be a good fit for China.
"There are kids starting from 13,14 years old up to 18 years old that are dedicating their life, their youth to Juventus. They play now in our youth team but they can't be sure that they will become professional footballers.
"So we felt the responsibility to give them an education. We partnered with a very prestigious school in Turin and we created a dedicated school with a special schedule.
"We are about to open an e-sports arena to offer another element of entertainment, and we are going to build another smaller stadium which will be very close to the Allianz Arena and will be dedicated to the Juventus Women and the Under-23 teams.
"I think we are the only football club in Europe to have these kind of comprehensive facilities. So it could work especially well here in China where football and entertainment are very close.
"We really love this approach and we would be very, very happy to start a conversation with China's main stakeholders or institutions."
One of the more ambitious elements of the government's plan is to transform the nation into a soccer superpower by 2050. Hong Kong-based Palomba reckons China is right to aim so high.
"We are really fascinated by the ambitious and interesting programs that the Chinese government has put in place," he added.
"The mix of the Chinese government's vision and the people's passion for football, I think that really it's a very exciting mix and I think that in the near future China could be a footballing power."