'New infrastructure' projects worth $38b planned in Shanghai
Share - WeChat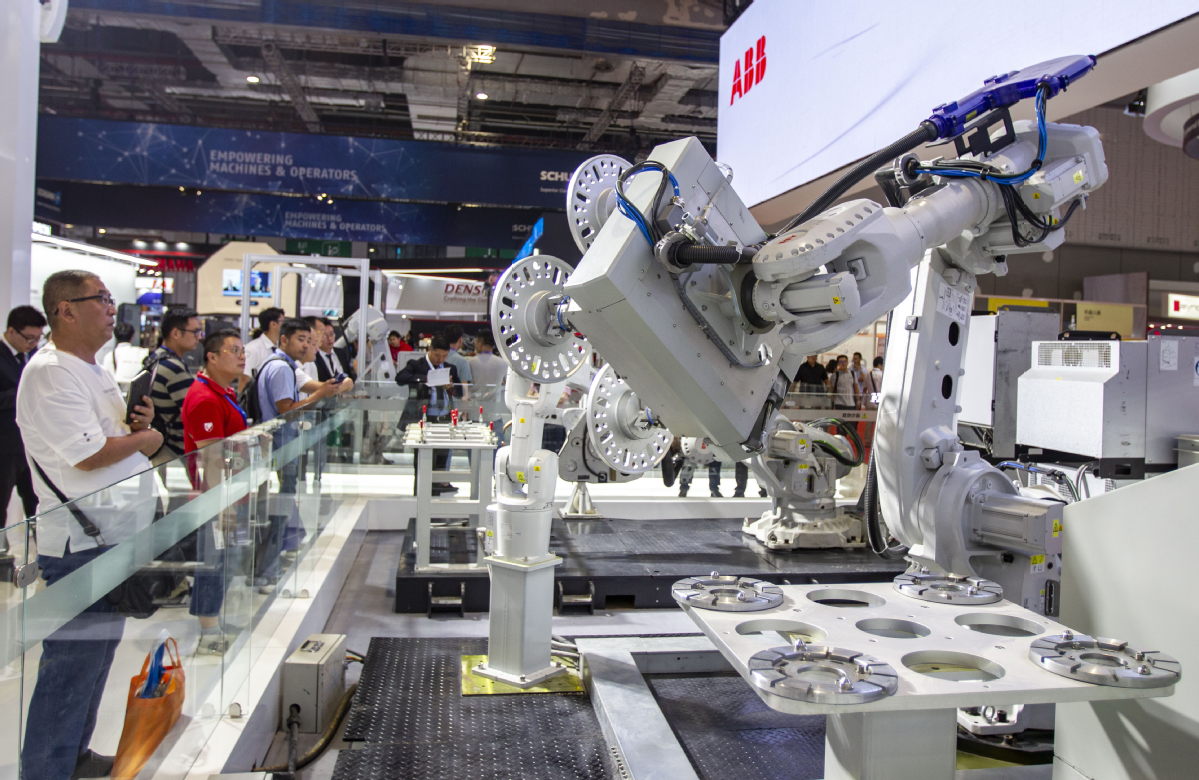 Shanghai is expected to see 270 billion yuan ($38.1 billion) worth of investment in 48 key projects in the "new infrastructure" realm over the next three years as the city aims to move up the global information technology ladder.
The municipal government unveiled on Thursday a 35-point action plan, which aims to promote the construction of new generation networks, data centers, artificial intelligence, among other technology-intensive infrastructure by 2022.
The investment will take a private-public partnership approach, with roughly 60 billion yuan coming from the local authority and 210 billion yuan as social capital, Ma Chunlei, director of the Shanghai Municipal Development and Reform Commission, told a news conference.
"Unlike the construction of traditional infrastructure, attracting social capital marks a very important policy orientation this time," he said. "We aim to address common issues such as difficulties to construct, construct fast, or construct well."
The directive outlined four major areas of new infrastructure construction, namely new generation of networks, innovative infrastructure, integrated platforms banking on artificial intelligence, as well as smart terminals.
The policy aims to help Shanghai take the lead in becoming a world-class benchmark for new-generation information infrastructure, a cluster for world-leading comprehensive large-science facilities, a super large-scale urban public digital infrastructure with international influence, and a first-class urban network of smart terminals.
For the smooth implementation of the plan, the government will come up with relevant technical guidelines, set up special funds worth over 100 billion yuan by policy lenders, and expand the application scenarios to support these projects, Ma said.
For instance, the city will devote nearly 10 billion yuan this year for the construction of 12,000 5G outdoor stations and 32,000 indoor stations, said Zhang Jianmin, deputy director of the Shanghai Municipal Commission of Economy and Informatization.
The average speed for download is expected to reach 200 megabits per second, with the speed at key spots like airports and exposition halls hitting 500 Mbps, he said.
Shanghai will also pull in strength to promote the construction of hard X-ray infrastructure and next generation of photon science facilities, among others, to support the development of integrated circuits, artificial intelligence and biomedicine, which the city has upheld as the three core strategic industries.
Leading Chinese tech companies have been flocking to Shanghai in the past few years, attracted by its policy incentives and comprehensive industrial layout. Alibaba Group said on Thursday that it would set up a digital expo company with the local government and use its technological strength to promote global trade.
"The platform marks an important milestone for Alibaba to continue integrating into Shanghai ... and we hope to promote the exhibition industry to a new phase by leveraging our technologies and the ecosystem," said Alibaba Chairman and CEO Daniel Zhang.
Tencent Holdings Ltd said last month it would invest 15 billion yuan in building its Yangtze River Delta artificial intelligence supercomputing center and industrial base in Shanghai's Songjiang district.
The center will conduct large-scale AI algorithm, machine learning, image processing, and other tasks. A Tencent AI incubator and its Keen Security Lab will also be established in the city.
To shore up sustainable development, the country has outlined seven types of projects suitable for the "new infrastructure" league, namely 5G networks, industrial internet, intercity transportation and inner-city rail systems, data centers, artificial intelligence, ultrahigh voltage, and new energy vehicle charging stations.