Washington's irresponsible blame game only adds to American people's sufferings: China Daily editorial
Share - WeChat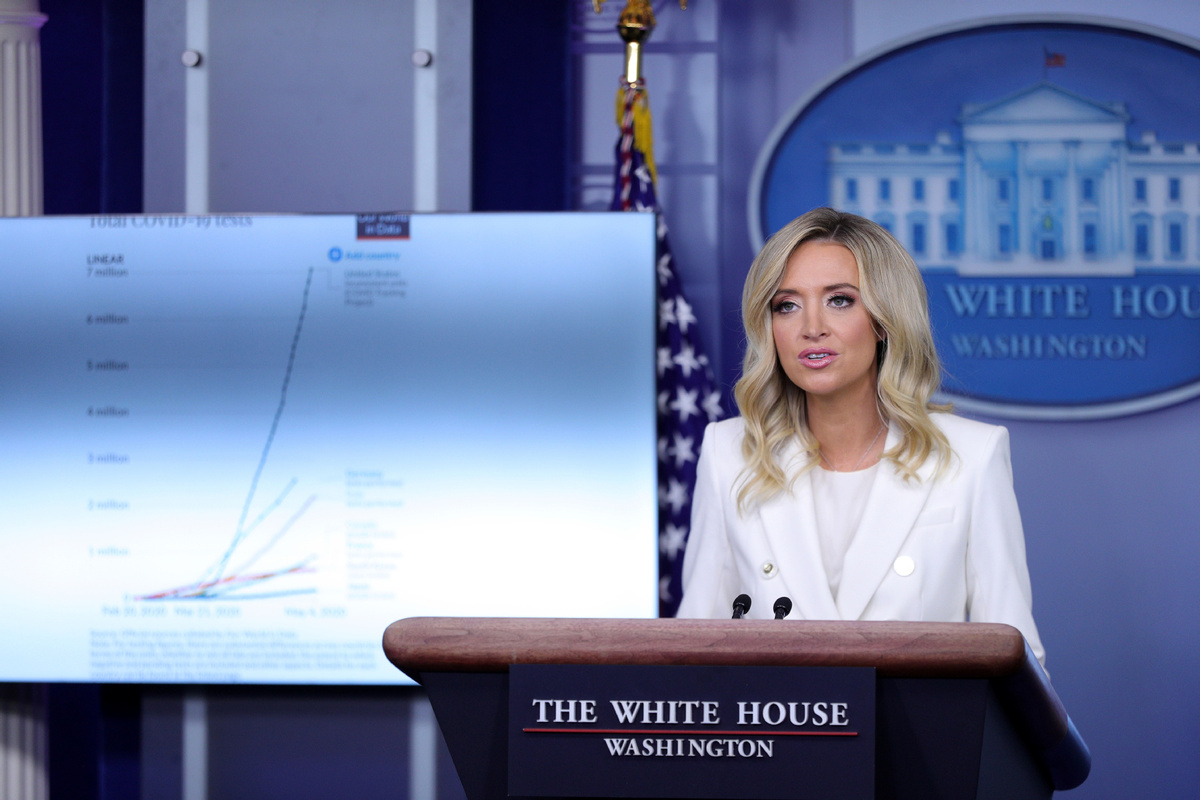 The highly contagious novel coronavirus has set new standards for personal space, and the etiquette of social distancing has reinforced the notion that hell is other people. Some US politicians seem intent on applying that existential viewpoint at the national level, as they clearly believe that hell is other countries. At least, to be more precise, they are trying to peddle the idea that hell is China.
One would think that with the virus killing thousands of people a day in the United States and infecting about ten times as many, without showing any signs that it is being brought under control, the US government would be focusing its attention and concentrating its efforts on the pandemic and be doing its utmost to rein in the infection and mortality rates. Instead, rather than acting to correct their earlier mistakes, they are doubling down on their misreading of the situation by ramping up their China-bashing.
Since what they are doing is poles apart from what needs to be done, the US people must swallow the bitter truth that their suffering so far is likely only a prelude of worse to come unless there is a change of approach.
An important reason why these politicians seem intent on fabricating an alternate reality in which China is the pathogen that needs to be fought is because they are well aware that they scorned the window of opportunity and shirked the tough decisions that could have prevented some of the deaths, distress and hardship in the country.
That the US administration is encouraging people to be "warriors" and go back to work, indicates that the federal government might be thinking of abandoning the conviction that it can contain the contagion in the way it was trying to do.
But getting people back to work must be done prudently and should be accompanied by effective control measures, particularly sufficient testing and treatment ability, to ensure that a herd immunity approach does not make transmission a viral stroll in the park.
That not a single aircraft carrier strike group of the US Navy has been spared from infection should be a wake-up call to the decision-makers of the country that they are fighting a smokeless war with the wrong enemy. The US' reimagined gunboat diplomacy will not help it defeat this alien invader.
Stopping its blame game, and engaging with China, the most likely partner able to help the US get control of the pandemic, would be the most practical and effective way for the US administration to protect its people and economy from further unnecessary grief and torment.
Having invested a lot of time and effort over the years fabricating enemies for others to see to mobilize them to its cause, the US is now confronting a real enemy, one that can't even be seen. Now is the time when it should rally with others to what is truly a common cause.
Most Viewed in 24 Hours
China Views