Huawei unveils P40 series smartphones in China
Share - WeChat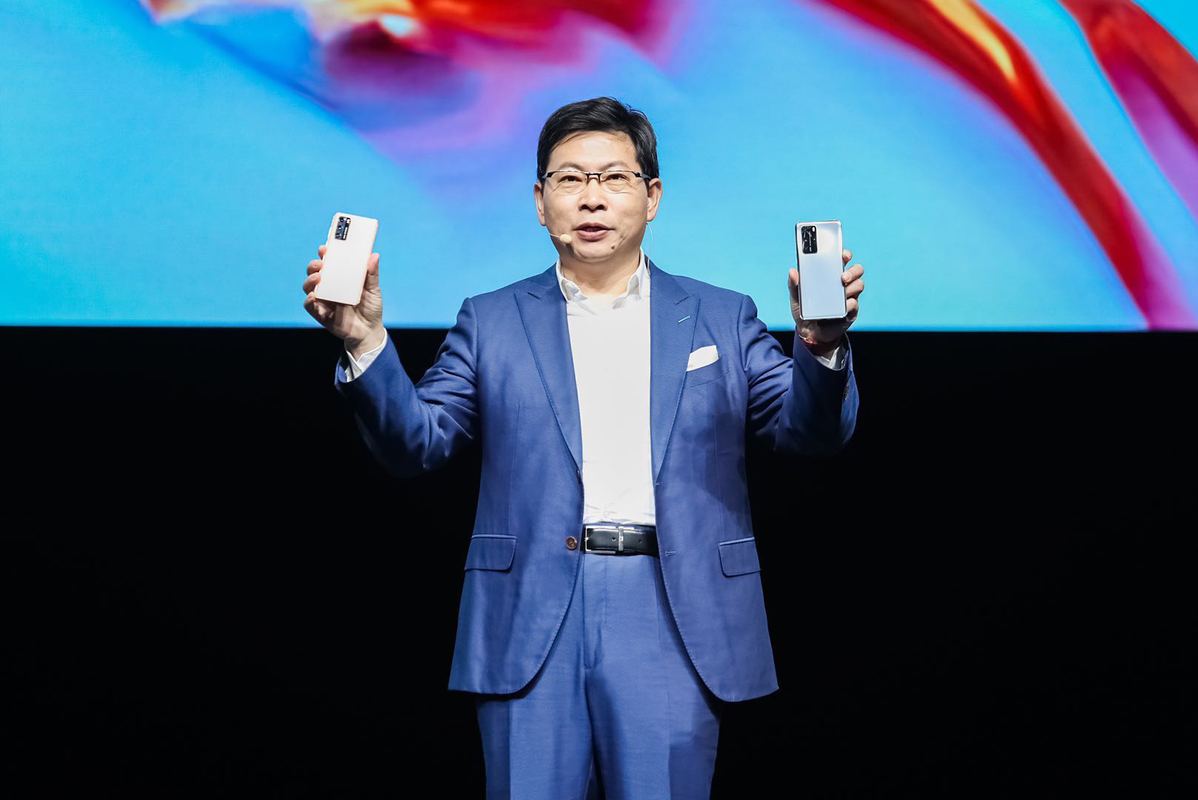 Huawei Technologies Co unveiled its latest high-end smartphone P40 series in China on Wednesday, as the tech heavyweight continues major input into research and development to create cutting-edge photo-taking features.
The move came after Huawei posted strong revenue performance in 2019 despite the US government's restrictions.
Yu Chengdong, CEO of Huawei's consumer business group, said the company invested 131.7 billion yuan ($18.6 billion) into R&D last year, accounting for 15.3 percent of its annual revenue.
The company now has 85,000 patents in the world, with more than 90 percent invention patents. Last year, Huawei became the top applicant for patents at the European Patent Office, up from No 2 the previous year.
Yu said the company's 5G-enabled P40 series is a result of such heavy R&D spending. Specifically, the P40, P40 Pro, and P40 Pro Plus, come with flagship features, including Huawei's 5G Kirin 990 processors, up to five rear cameras, and up to 90Hz displays.
The latest models also are powered by upgraded artificial intelligence technologies that can help consumers take better pictures, Yu said.
The move comes as Huawei safeguarded its reputation as the world's second-largest smartphone vendor last year amid the US government's efforts to ban it from using Google's Android operating system in its mobile devices.
Yu said the company managed to achieve 200 percent year-on-year growth in the shipment of computers and 170 percent year-on-year growth in smart wearables, including smart watches.