Nation offers help to US amid escalating outbreak
By Liu Yinmeng in Los Angeles and Zhao Huanxin in Washington | China Daily | Updated: 2020-04-01 07:32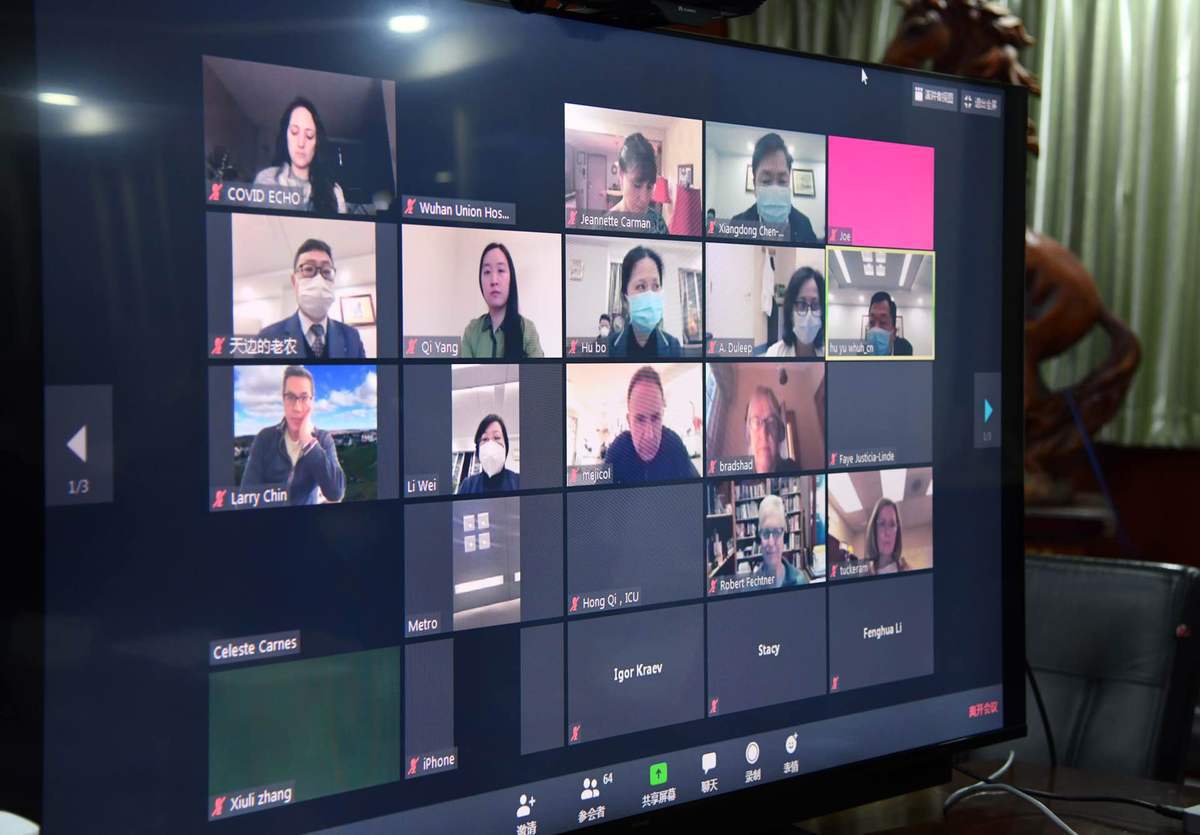 As the novel coronavirus outbreak continues to escalate in the United States, Chinese companies and medical workers are reaching out to the US by sending medical supplies and sharing virus containment experience. Experts say it is crucial for China and the US to strengthen public health cooperation during the pandemic.
As of Monday, at least 164,785 cases had been confirmed in the US, with nearly 3,200 deaths. New York state had more than 67,000 cases, and its death toll had surpassed 1,200.
The epicenter New York is getting a much-needed boost from a number of companies and celebrities, including Chinese telecom giant Huawei and former New York Knicks basketball star Stephon Marbury.
"New York is fighting a war against this virus and we need all the help we can get," New York Governor Andrew Cuomo wrote on Twitter on March 26, before publicly sharing his appreciation, tweeting a thank you to "@Huawei for N-95 masks, isolation gowns, medical goggles and gloves".
Cuomo's office published a list of donations from a number of major corporations, philanthropic organizations and celebrities that have donated medical supplies and personal protective equipment to the embattled state during its critical time.
On the list is Huawei, which has been on the receiving end of a series of US sanctions over accusations by US President Donald Trump's administration that its equipment has been used to spy on other countries and companies, an accusation that the company has repeatedly denied.
Huawei's donation included 10,000 N-95 masks, 20,000 isolation gowns, 50,000 medical goggles and 10,000 gloves, according to the governor's office.
"The generosity of these companies, organizations and individuals-and many others coming forward every day to offer support-will play a critical role in our mission to bolster our hospital surge capacity, support frontline workers and get people the help they need," Cuomo said in a statement.
Former NBA star Marbury, who is now the head coach of the Beijing Royal Fighters of the Chinese Basketball Association, told the New York Post that he plans to ship 10 million N95 masks to hospital workers in his home state.
Chinese billionaire Jack Ma, co-founder of e-commerce giant Alibaba, said on March 15 the first shipment of supplies-1 million masks and 500,000 coronavirus test kits-took off from Shanghai bound for the US.
Los Angeles Mayor Eric Garcetti said his city is also expecting a shipment of personal protective equipment from its sister city Guangzhou and Shanghai.
"I want to thank Shanghai and our sister city Guangzhou, who are sending us medical masks and widely needed personal protective equipment for our front-line doctors and nurses and medical teams," Garcetti said during a news briefing on Thursday.
Meanwhile, a senior US medical expert said on Monday that the experience of doctors in China who fought the novel coronavirus is "invaluable", as an online videoconference held over the weekend has seen medical experts from Wuhan sharing their frontline experience with their US colleagues.
The event, attended by more than 90 doctors in New York, was hosted by Lawrence S. Chin, dean of the College of Medicine at the State University of New York Upstate Medical University in Syracuse.
"I was impressed with the generosity and candor of the Wuhan physicians," Chin told China Daily on Monday.
"They have a tremendous amount of experience and have studied the disease carefully. This experience will be invaluable for us as we are now facing an increasing threat from COVID-19," he said.
The Chinese participants in the virtual meeting included six leading physicians from Wuhan.
Hu Yu, president of the Union Hospital affiliated with Tongji Medical College of Huazhong University of Science and Technology in Wuhan, said that Wuhan hospitals, the major battlefields in combating COVID-19, have accumulated "rich clinical treatment experience" that they would like to discuss and share with their American counterparts.
Peter Beinart, a professor of journalism at the City University of New York, said on social media on Sunday: "The lesson of COVID-19 isn't that the US must get tougher on China. It's that the two countries must revive the public health cooperation that-before Trump-saved countless lives."
Meanwhile, the first mission of Chinese medical specialists, doctors and scientists to Latin America arrived in Venezuela. The Chinese team will work with local health workers to jointly combat the outbreak.
Pan Mengqi in Beijing and agencies contributed to this story.