Fukuda: China can be a 'mentor' in fighting epidemic
Share - WeChat China has won high praise from Keiji Fukuda, former special adviser on pandemic influenza to the director-general of the World Health Organization, for its "tremendous" and "remarkable" experience in containing the novel coronavirus outbreak.
China could be a "mentor" for other countries battling the disease that has now spread to more than 100 countries and regions, the US epidemiologist said in an interview with China Daily.
"China's efforts have been more successful in slowing down the outbreak than what most people would have expected initially. It has more experience in all related areas, including medical care for patients, epidemiological studies, control measures and surveillance measures," said Fukuda, who now heads the Public Health School at the University of Hong Kong.
The coronavirus has continued to spread around the world, with Italy, Iran and South Korea among the worst hit.
Italy placed the whole country on lockdown on Tuesday after its confirmed cases reached 9,172 with 463 deaths on Monday —the highest tally outside China — while Iran had at least 8,000 infections. The total number of infections worldwide has topped 110,000, with some 30,000 cases outside China, according to the WHO.
With the epidemic rampaging, the WHO on Monday said the threat of the novel coronavirus outbreak developing into a pandemic "has become very real".
Whatever we call it, Fukuda said, the pathogen has spread among communities in many countries. One thing that's clear is that the international community should take action together to fight it, he added.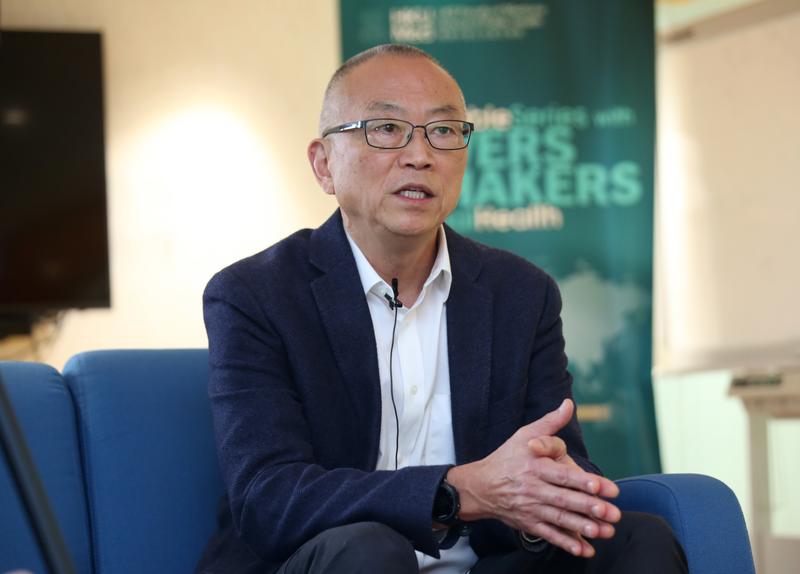 To address global concerns, he said, every nation with the ability to help others shoulder its responsibilities, such as providing fund, medical supplies and offering the experience to countries in need.
China pledged on Saturday to donate US$20 million to the WHO to support the global fight against COVID-19, and has sent a team of medical experts and medical supplies to Iran. It has also donated medical supplies, including testing kits, masks and protective gowns, to virus-hit countries such as Japan, South Korea and Iran.
Fukuda said China's donation to the WHO is a "good example" for other countries, and called for more action to be taken globally.
Fukuda has more than two decades' experience in dealing with infectious diseases. Before joining the WHO, the professor had worked for the US Centers for Disease Control and Prevention, during which he led the CDC field teams that helped Hong Kong during the avian influenza H5N1 outbreak in 1997. He had also worked closely with China on influenza surveillance, SARS and the H7N9 influenza.
He stressed that no nation will be spared and could fight COVID-19 alone, and the international community can help poorer nations significantly.
Many countries have so far tightened border controls to curb the spread of the virus, with bans on people from high-risk areas from entering.
In Fukuda's view, travel bans will gradually be less crucial, but practicing social distancing and strict personal hygiene will become more important in fighting the disease in the long run before vaccines can be developed. He expected vaccines to be available within one and a half years.
For the time being, he said, it's still difficult to draw a conclusion on the outbreak, adding that even the origin of the coronavirus remains unknown.
All these questions will remain unanswered until a full-scale assessment of the epidemic is made to better prepare the world for similar diseases.