Tokyo Olympics postponement looms large on Beijing 2022
Share - WeChat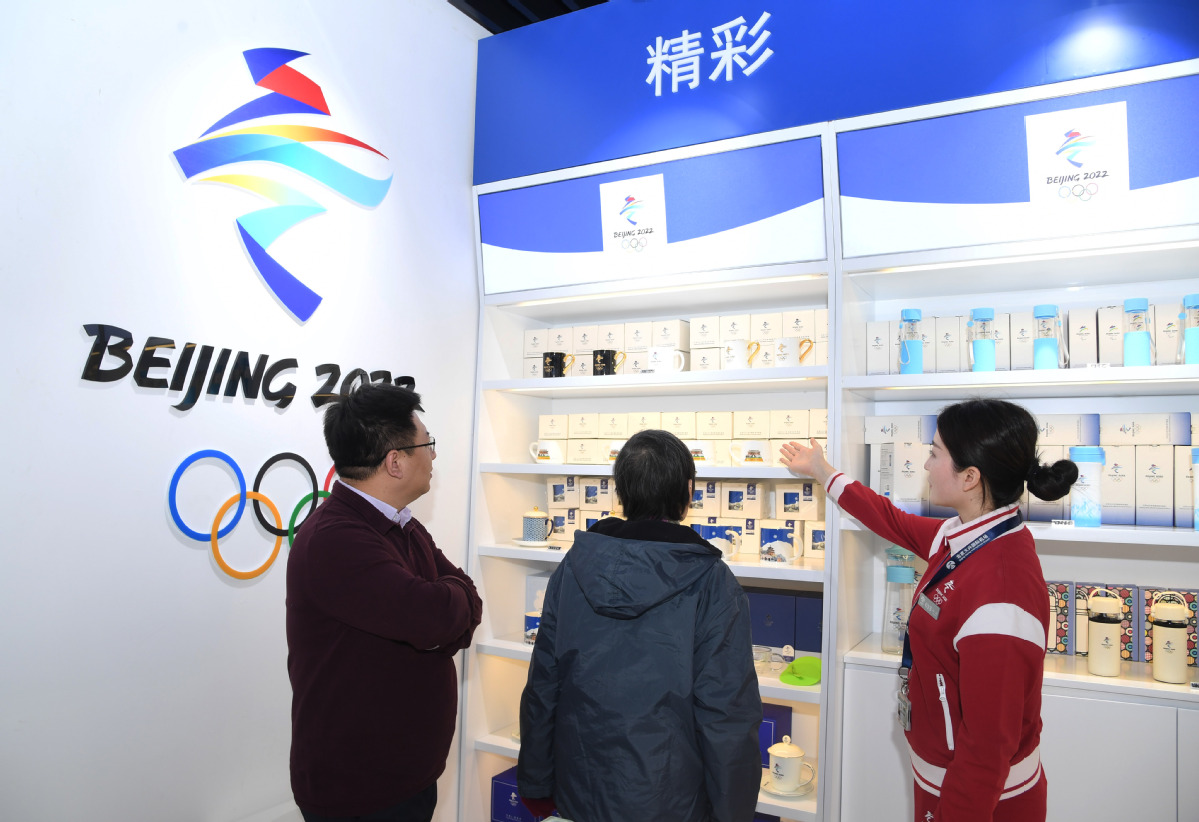 The Tokyo Summer Olympics' postponement to 2021 has raised concerns over the marketing prospects of the 2022 Beijing Winter Games, as Chinese organizers voiced caution on the issue.
With the Tokyo Games, which were due to open on July 24, now delayed for a year amid the coronavirus pandemic, the original two-year marketing window between the two Games has been cut short significantly, sparking worries that media coverage, sponsorship revenue and international attention for the winter sports extravaganza will be diminished.
The Beijing Organizing Committee for the 2022 Olympic and Paralympic Winter Games said on Thursday it respects the decision to postpone the Tokyo Games and will start assessing the delay's subsequent effect on the 2022 Winter Olympics.
"We understand the decision made by the International Olympic Committee and the Japanese organizers to postpone the Games. We believe the Tokyo Olympics will be a success after being moved to a proper date," the Beijing 2022 organizing committee said in a short statement on Thursday.
"Our preparation for the 2022 Winter Olympics has been progressing on the right track. We will carefully evaluate the impact of the Tokyo Games' postponement on the Beijing Winter Olympics. We will keep close communication with the IOC and all stakeholders involved to keep working hard for the success of the Beijing Winter Games."
Delivering the Winter Games less than a year after the Olympic flame goes out in Tokyo, Chinese organizers will face challenges in maintaining media exposure, public interest and sponsorship revenues to the level the Beijing Games would've enjoyed if not for the postponement, observers said.
With the coronavirus outbreak affecting sponsors' investment in sporting events globally, the changing tide on the marketing front for the Olympics might cast a shadow on Beijing 2022, said Wei Jizhong, a former secretary-general of the Chinese Olympic Committee.
"Sponsors and business partners of the Games will have to keep investing extra money in their marketing programs for Tokyo if the Games are postponed, potentially forcing them to reduce their budgets for the next Olympics," he said.
Thomas Bach, president of the IOC, also admitted the flocking of three Olympic events altogether will pose a challenge to the Olympic Movement.
"We have a huge challenge now, because we have to put the full focus for the next couple of months, more than a year from now on the organization of Tokyo 2020. At the same time, Beijing 2022 is approaching and Dakar 2022 (Youth Summer Olympics) are also approaching. This is a big challenge," Bach said in a teleconference with nearly 400 reporters around the world on Wednesday.
"We will have to see now in the months to come what this means and how to organize this in a way which is feasible for the staff, which is already working extremely hard."