Potato soap helps hygiene and financial health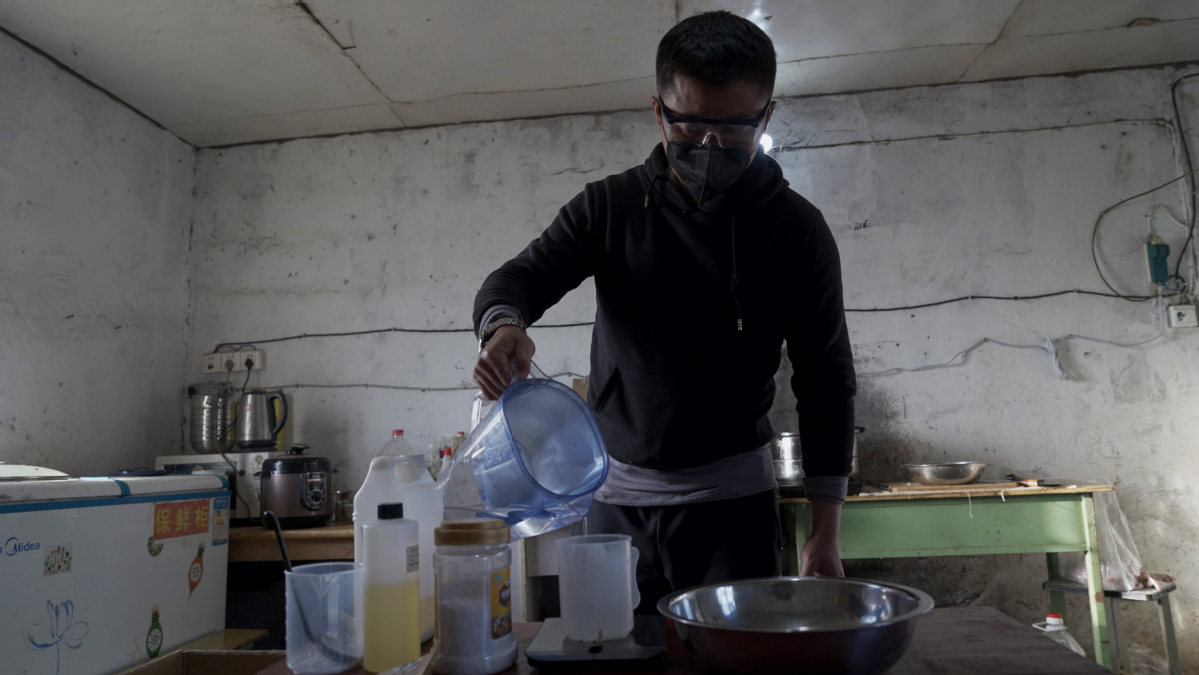 CHENGDU-Adding olive oil and alkali to mashed potatoes, Peng Yang stirs the mixture and pours it into a mold. Two days later, light yellow potato soap bars take shape under the sun.
It's not a studio in an urban area, nor a gift-making factory at a tourist site. Instead, the soap-making takes place in the kitchen of a school in Gujue village, Liangshan Yi autonomous prefecture in Sichuan province.
Peng hopes to turn the potato soap bars into a viable business for locals while helping promote good hygiene.
He is a policeman with the exit and entry administration division of Chengdu public security bureau in the provincial capital.
Peng was one of 5,700 officials sent by the provincial government to Liangshan in 2018 to help with poverty relief.
A policeman for 17 years, Peng served as a police inspector, took charge of gun control, and handled matters related to foreigners. "But I never knew much about poverty alleviation," he said.
Gujue is one of the 80 most impoverished villages in Meigu county. Of the village's 66 families, 46 still live below the poverty line. Some villagers live in mud shacks.
"The village is 2,340 meters above sea level, and villagers traditionally grow potatoes and buckwheat," Peng said. "I thought hard about what to do to improve people's livelihoods."
Peng said he saw a video on the making of plant-based soap bars, and came up with an idea.