Drones, data saving seeding season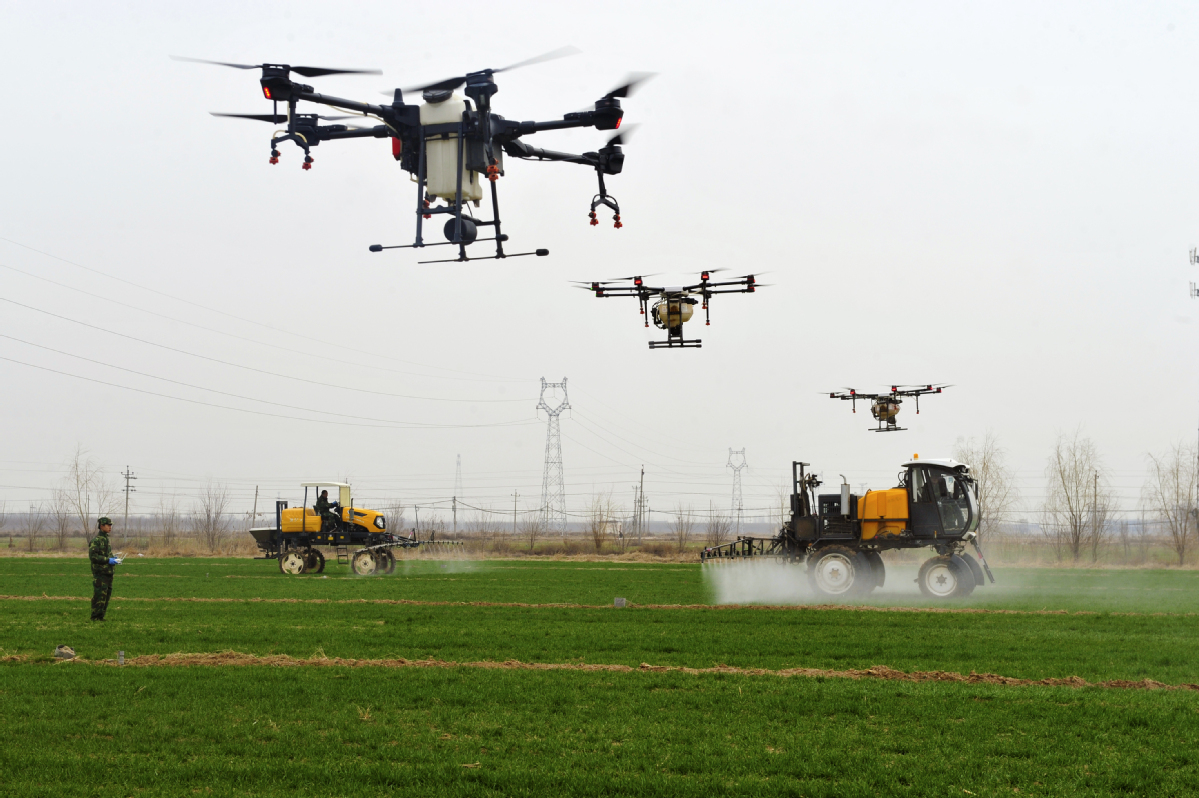 Technology and online platforms are helping farmers start the agricultural year. Yang Zekun reports.
Farmers nationwide are losing no time in getting the spring farming season underway to ensure a good harvest as China continues to battle the coronavirus outbreak.
The season usually begins after lichun, the official start of spring and the first of 24 solar terms in the traditional lunar calendar, which sees temperatures rising. This year, lichun started on Feb 4 and ended on Feb 18.
The actual start of the season-which includes planting, fertilizing, weeding, and spraying pesticides and herbicides-varies across the country in line with different environments and conditions.
Spring farming plays a significant role in ensuring a bumper harvest, which is essential for guaranteeing farmers' incomes.
This year, virus prevention and control measures have seen most villagers staying at home, resulting in widespread use of machinery and online service platforms to ease the labor shortage.