South Africa announces nationwide lockdown over coronavirus spike
Share - WeChat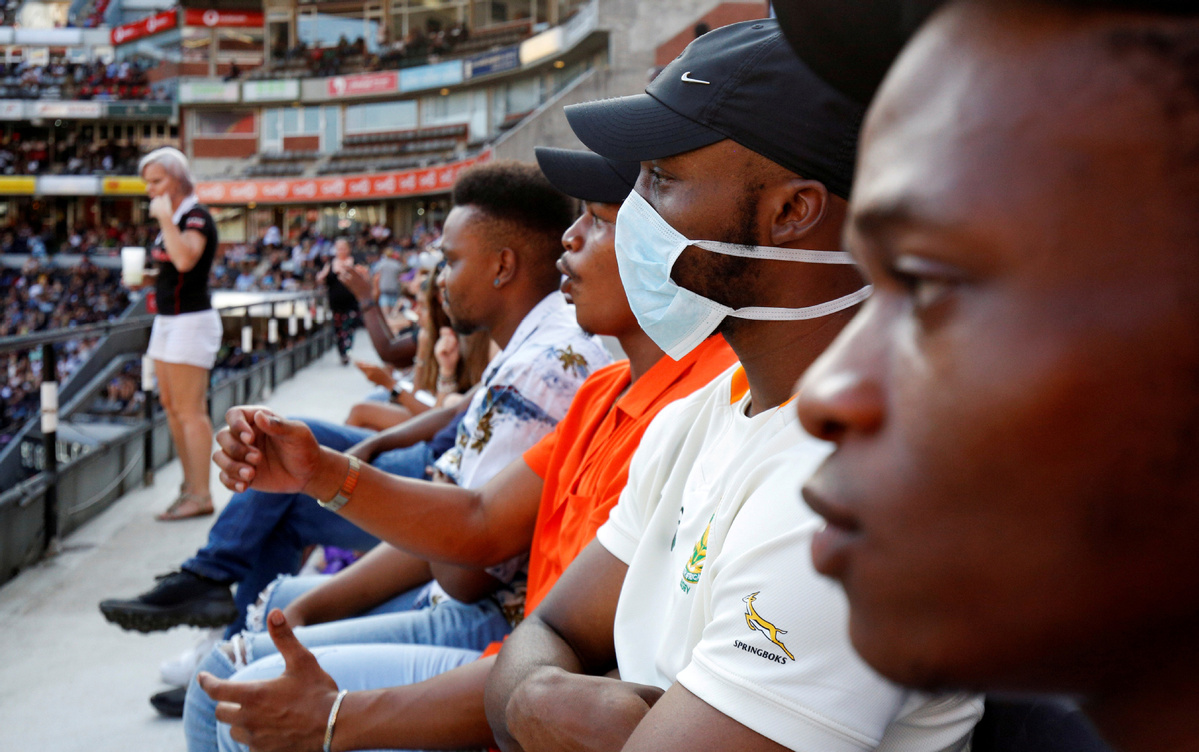 A week after South Africa declared the coronavirus pandemic a national disaster, the country on Monday announced a 21-day nationwide lockdown as the number of confirmed cases surged from 274 as of Sunday to 402 on Monday.
The shutdown to be effected from March 26 at midnight, was enforced by the National Coronavirus Command Council as fears loom that the number may increase further.
Making the announcement on Monday, Cyril Ramaphosa, the president of South Africa, said the lockdown is a decisive measure to save millions of South Africans from infection and save the lives of hundreds of thousands of people.
"While this measure will have a considerable impact on people's livelihoods, on the life of our society and on our economy, the human cost of delaying this action would be far greater," he said.
The nationwide lockdown will be enacted in terms of the Disaster Management Act and all the South Africans will not be allowed to leave their homes except under strictly controlled circumstances, such as to seek medical care, buy food, medicine and other supplies or collect a social grant.
The move will only exempt health workers in the public and private sectors, emergency personnel, those in security services such as the police, traffic officers, military medical personnel, soldiers, and other persons necessary for response to the pandemic.
It will also include those involved in the production, distribution and supply of food and basic goods, essential banking services, the maintenance of power, water and telecommunications services, laboratory services, and the provision of medical and hygiene products.
All shops and businesses will be closed, except pharmacies, laboratories, banks, essential financial and payment services, including the JSE, supermarkets, petrol stations and healthcare providers.
"I have accordingly directed the South African National Defense Force be deployed to support the South African Police Service in ensuring that the measures we are announcing are implemented," Ramaphosa said.
The president expressed concerns that a rapid rise in infections will stretch their health services beyond what they can manage and many people will not be able to access the care they need.
"It is clear from the development of the disease in other countries and from our own modelling that immediate, swift and extraordinary action is required if we are to prevent a human catastrophe of enormous proportions in our country," he said
"We must therefore do everything within our means to reduce the overall number of infections and to delay the spread of infection over a longer period, known as flattening the curve of infections."
Ramaphosa said the next few days will be crucial as analysis of the progress of the epidemic indicates need for urgent and dramatic escalation of the response.
"Without decisive action, the number of people infected will rapidly increase from a few hundred to tens of thousands, and within a few weeks to hundreds of thousands. This is extremely dangerous for a population like ours, with a large number of people with suppressed immunity because of HIV, TB, and high levels of poverty and malnutrition," he said.
The nationwide lockdown will be accompanied by a public health management program which will significantly increase screening, testing, contact tracing and medical management.
To ensure that hospitals are not overwhelmed, a system will be put in place for 'centralized patient management' for severe cases and 'decentralized primary care' for mild cases.
South African citizens and residents arriving from high-risk countries will automatically be placed under quarantine for 14 days, while non-South Africans arriving on flights from Italy, Iran, South Korea, Spain, Germany, the United States, the United Kingdom, and China, will be turned back.
Noting that South Africa is not only facing the global epidemic but also the prospects of a deep economic recession that will cause businesses to close and many people to lose their jobs, Ramaphosa said the government is putting in place measures to mitigate the economic impact both of the disease and its economic response.
Toward that end, he said a Solidarity Fund has been set up, which South African businesses, organizations and individuals, and members of the international community can contribute to. The Fund will help to combat the spread of the virus, track the spread, care for those who are ill and support those whose lives are disrupted.