Chinese carmakers slash sales targets
Share - WeChat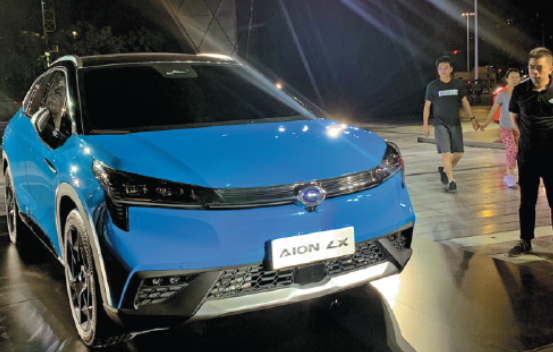 Auto industry hit hard in extraordinary crisis
Chinese carmakers have lowered their sales targets for 2020 and are reducing costs, as the already depressed market has been further affected by the novel coronavirus outbreak.
Great Wall Motors, one of the top SUV makers in China, cut its sales target by 8 percent early this month. The carmaker now aims to sell 1.02 million units in 2020, down from a previous target of 1.11 million.
Great Wall also lowered its target for net profit by around 14 percent to 4.05 billion yuan ($570.8 million) from 4.7 billion yuan. The carmaker didn't change its sales and profit target for 2021 and 2022.
Wei Jianjun, chairman of the carmaker, said it is sensitive for a listed company to cut its sales target in this period, but he is also optimistic. The carmaker still ranks top among Chinese brands in term of sales.
Great Wall sold 1.06 million cars last year. In the first two months, it sold 90,284 units, down 50 percent from a year earlier. Production and sales slumped 85.44 percent and 85.48 percent respectively last month.
Another Chinese carmaker, GAC Group, narrowed sales growth target for 2020 from 8 percent to 3 percent on March 16.
GAC Chairman Zeng Qinghong said that because of the novel coronavirus outbreak, production stagnated last month.
Its production fell 82.67 percent to 17,300 units with the sales down 81.08 percent to 19,300.
Zeng stressed that GAC will not cut pay but adopt other cost control measures, including reducing administrative costs, travel, accommodation and transportation costs.
Production has returned to 60 percent of its capacity currently. Zeng said GAC has around 180 dealers in Hubei province, the epicenter of the novel coronavirus outbreak in China. With that being the case, it has been hard for them to totally reopen in the short term.
The carmaker said they will work overtime to promote production to make up for the drop in capacity.
The group has 2,546 suppliers and 2,562 dealers in total, most of which are small and medium-sized enterprises.
During the outbreak, those dealers were placed under severe economic pressure, bearing labor costs and rent without any income.
To avoid breaking capital chains for dealers, GAC canceled February target assessments and provided subsidies for new dealers.
Some other carmakers also released policies to reduce pressure on dealers, including Volkswagen, Ford, Jaguar Land Rover and Hyundai canceling first quarter sales assessments.
Due to the coronavirus outbreak keeping people away from showrooms, carmakers have launched online marketing using virtual-reality and online purchases, allowing customers to browse digital showrooms and check vehicle information.
Carmakers SAIC Maxus, Weltmeister, Nio and JMC have reduced staff pay to lessen the impact on the companies during this period.
Cui Dongshu, secretary-general of the China Passenger Car Association, said whether pay adjustment or a target reduction, there are ways to cut costs to ensure normal operation during this unique period.
He said the key to relieve the pressure on auto companies is to boost consumption and promote car sales.
Manufacturers need to broaden consumption channels and strengthen contact with consumers so that orders can be converted into sales.
According to the China Association of Automobile Manufacturers, vehicle sales in February slumped 79 percent from the same month in 2019 to 310,000.
In the first two months, vehicles sales totaled 2.24 million, down 42 percent year-on-year.
A total of 285,000 vehicles rolled off assembly lines in February, plunging almost 80 percent year-on-year.
Meanwhile, SAIC Volkswagen sold around 10,000 units, a decline of 91 percent year-on-year.
BYD's sales fell 79.5 percent year-on-year to 5,501 units. And Mazda saw a drop of 79 percent to 2,430 units.
The CPCA has scaled down its estimate for vehicle sales this year, predicting a fall of 8 percent from 2019 earlier this month.
The association forecast that production and logistics will resume normal operation and consumer demand will be unleashed in April if the novel coronavirus outbreak is firmly under control.
The CAPA estimates sales in the first quarter will be around 2.99 million vehicles.