Digital infrastructure key to growth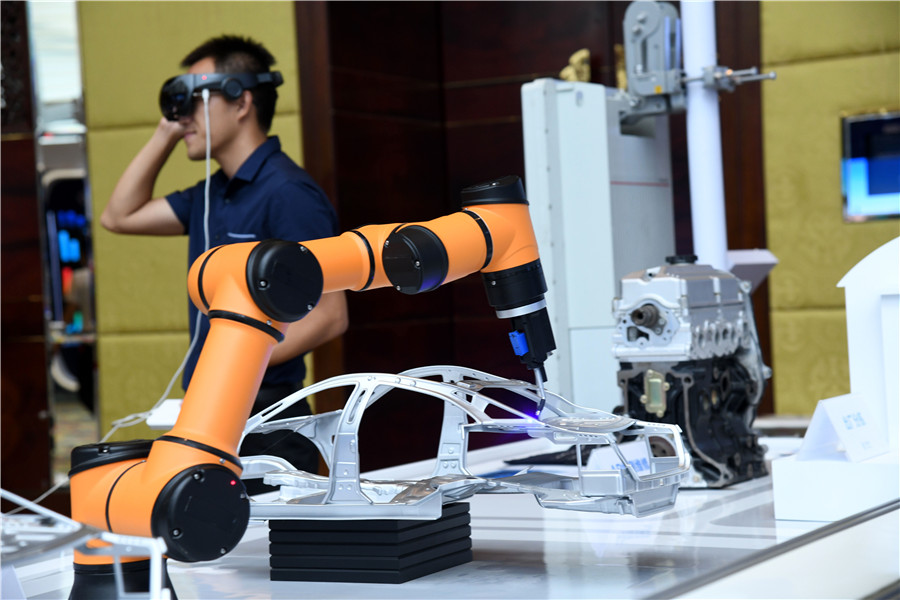 Core areas include data networks, transportation, virtual economy
China is speeding up infrastructure construction with a focus on shifting from traditional projects to a new round of digital infrastructure in an effort to stave off an economic growth slowdown amid the ongoing novel coronavirus outbreak.
The country will actively embrace and accelerate the construction of a new round of new infrastructure such as 5G networks and data centers, it was decided at a recent meeting of the Standing Committee of the Political Bureau of the Communist Party of China Central Committee.
Unlike traditional infrastructure such as railways, highways, airports and water supply facilities, new infrastructure includes information infrastructure based on networks and those dealing with digital smart technologies.
The new infrastructure involves a number of key areas such as telecommunications, power, transportation and the digital economy. It typically includes ultra-high-voltage projects, new energy vehicle chargers, 5G base station construction, big data centers, artificial intelligence, the industrial internet, high-speed railways and intercity railway transit.
Experts believe massive investment in new infrastructure ranging from the industrial internet to intercity transit systems can help stabilize growth, unleash economic potential and advance the country's core competitiveness.
"New infrastructure will help build a new connected system in the 'smart-society' era, allowing some cutting-edge technology to go mainstream," said Chen Duan, executive director of the Zhongjing Digital Economy Research Center.
"Massive spending in such high-tech sectors will continue to generate new application scenarios and business opportunities. On the one hand, it will expand the size of the current consumer market. On the other, it will help promote consumption upgrades on both online and offline channels."
Chen said that compared to heavy-asset traditional infrastructure with long return cycles, the new infrastructure construction is more likely to lure social capital and will be a key step to inject vitality into the economy.