Consumer prices unlikely to rise sharply: Top economic regulator
Share - WeChat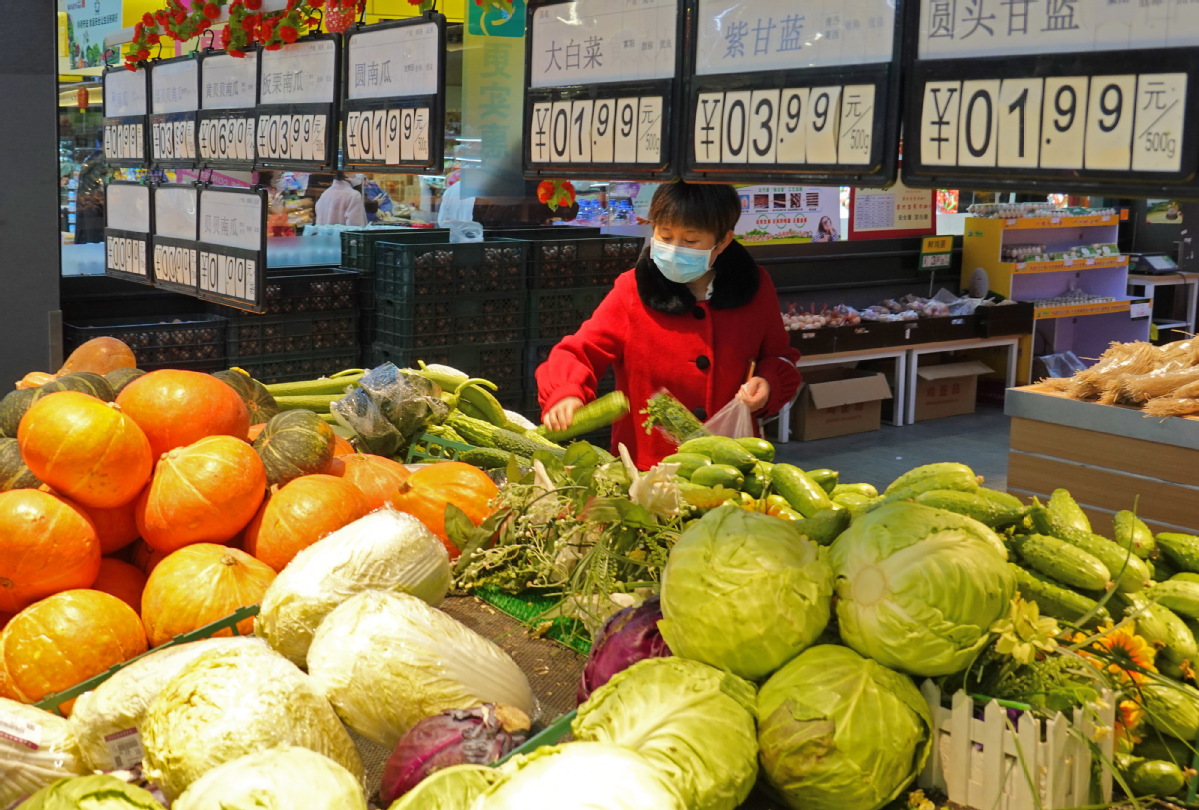 China's consumer prices are unlikely to rise sharply and rising prices will then see a decline for the rest of this year, the country's top economic regulator said on Tuesday.
"The Chinese economy is resilient with full vitality, plenty of industrial and agricultural products and a rapidly growing service industry, providing a firm basis for overall prices remaining stable," Peng Shaozong, deputy director of the Department of Price at the National Development and Reform Commission, said.
"As the coronavirus epidemic prevention and control situation is getting better, China is ramping up efforts to restore order in production and life and the production capacity will be further expanded. And the rise in prices is expected to slow down," Peng told a news conference.
China's consumer price index, a main gauge of inflation rose 5.2 percent year-on-year in February, edging down from 5.4 percent in the previous month, National Bureau of Statistics data showed.
According to Peng, the rising CPI is mainly driven by pork and vegetable price rises. And the surge in those food prices was mainly due to the epidemic's impact and supply disruption.
What is often called the core CPI, which strips away the effects of volatile food and energy costs, rose 1 percent year-on-year, maintaining relative stability. Generally, China has an ample supply of commodities and the overall price levels remained stable, Peng added.
According to the NDRC data, retail prices of lean pork in 36 large and medium-sized cities dropped day by day for almost a month.