3M steps up efforts to meet mask demand
Share - WeChat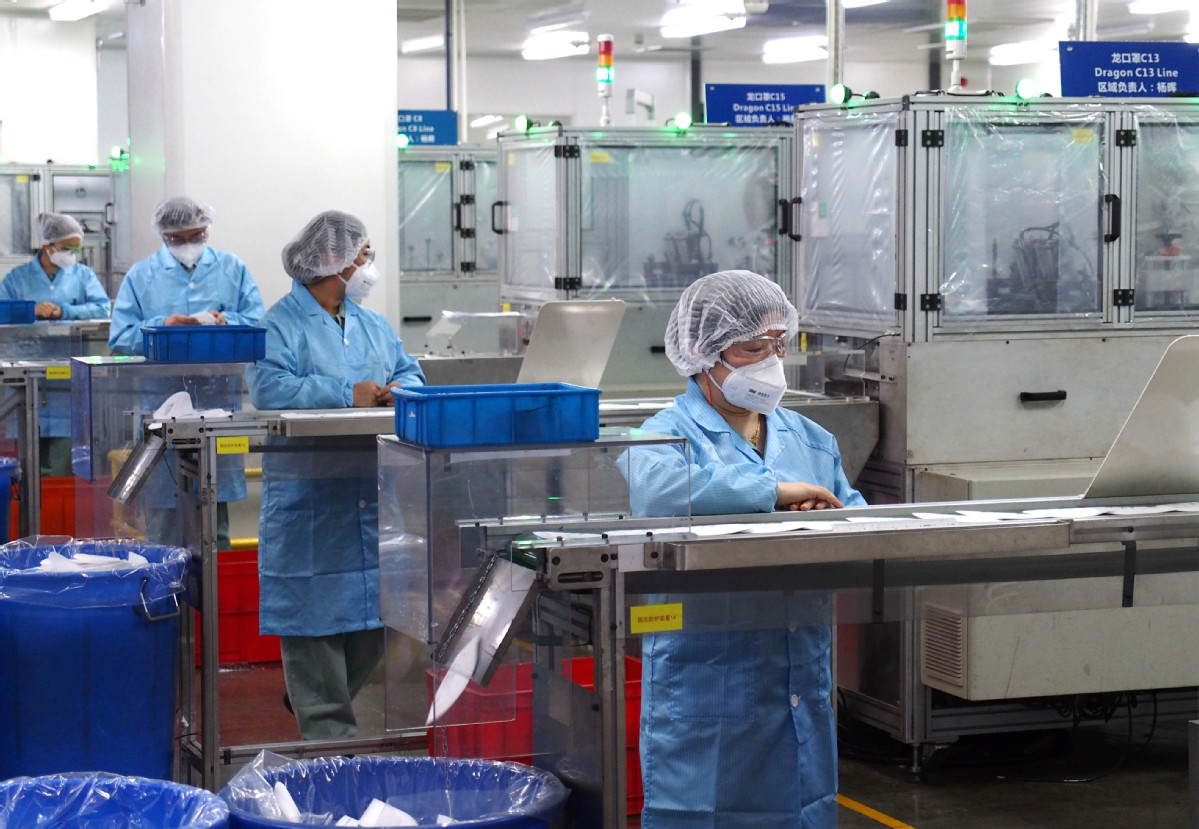 3M said it will provide reasonable and stable prices for all its respirators and masks and surgical masks via its official online flagship stores during the COVID-19 outbreak in China, and the company is committed to developing more products to better meet customer demand, said its top official in China.
The Minnesota-based conglomerate, formerly known as Minnesota Mining and Manufacturing, is gaining increasing popularity among Chinese buyers as its N95 respirator masks help reduce inhalation of airborne particles, like those associated with the novel coronavirus that cause COVID-19 infections, making its products a major choice among front-line medical staff.
Wei Moline, president of 3M China, said that due to China's rapidly surging demand for respiratory protection products following the outbreak, the company is currently increasing global production capacity of related products, such as its popular respirator masks.
However, the N95 mask is just one of the thousands of products 3M manufactures. From reflective clothing for traffic police to everyday sticky notes, the company has invented and churned out thousands of products over the years.
Today, more than 60,000 types of 3M products are used in homes, businesses, schools, hospitals and other facilities. With a long-term presence on the Global Fortune 500 list, one third of the company's sales come from products invented within the past five years, covering automotive, commercial solutions, electronics, energy, healthcare, manufacturing, transportation and oil and gas, just to name a few.
The company now has nine manufacturing sites in China that primarily serve domestic customers. More than 85 percent of 3M products produced in China are used in China, the company said.
"At 3M, we use our scientific innovation and technology to help customers and improve life convenience. The 3M business model is focused on serving customers wherever they are. We manufacture around the world-locally for local markets," Wei said.
She said that currently, China is the company's second-largest market outside of the United States. In addition to its scale and growth, China is unique for its fast-changing market demand and accelerated technology adoption, which has a considerable effect on 3M's business.
She noted that more and more Chinese consumers prefer shopping online, and small and medium-sized businesses are seeking convenient online services.
"This shift to digital pushes us to improve their experience via e-commerce channels," she said.
Currently, 3M has an online store presence on major Chinese e-commerce platforms, such as JD and Alibaba's Tmall. It is constantly improving its online operations to offer Chinese consumers better user experiences.
The Ministry of Commerce said that in the first nine months of 2019, China's total online retail sales reached 7.3 trillion yuan ($1.04 trillion), up 16.8 percent year-on-year.
"With the improvement of consumers' living standards, and the popularization of e-commerce, China's e-commerce sector has entered a mature stage of development. The fact that e-commerce is playing an increasingly important role in retail promotes foreign enterprises to place emphasis on the sector," said a report from industry research portal chinabaogao.com.