WHO declares coronavirus a pandemic
Share - WeChat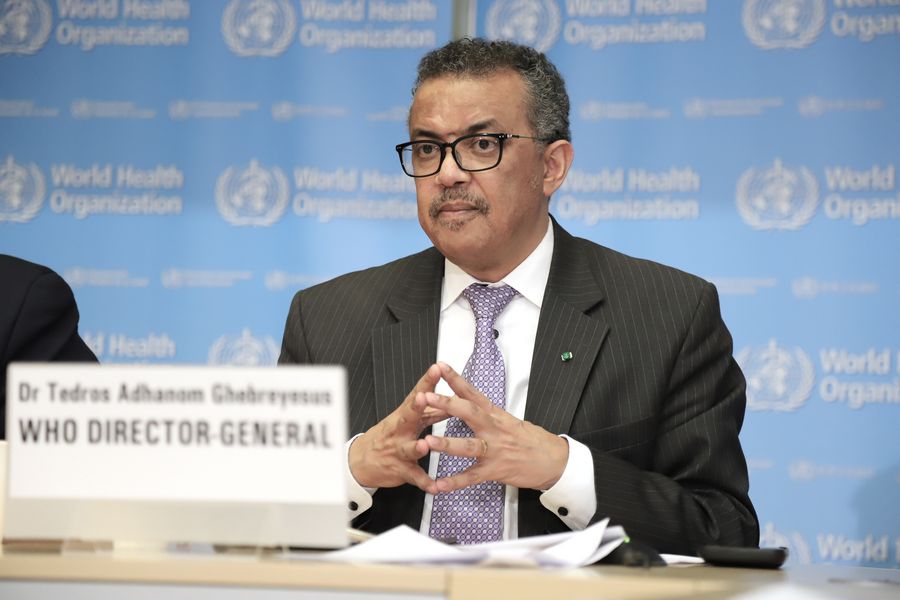 The World Health Organization on Wednesday declared the COVID-19 viral disease that has swept into at least 114 countries and killed more than 4,000 people a pandemic.
"This is the first pandemic caused by coronavirus," said WHO Director-General Tedros Adhanom Ghebreyesus.
The US and seven other countries are each reporting more than 1,000 cases of COVID-19, caused by the virus that has infected more than 120,000 people worldwide.
"In the past two weeks, the number of cases of COVID-19 outside China has increased 13-fold, and the number of affected countries has tripled," Tedros said.
"In the days and weeks ahead, we expect to see the number of cases, the number of deaths, and the number of affected countries climb even higher, '' he said.
The WHO is "deeply concerned," Tedros said, "both by the alarming levels of spread and severity, and by the alarming levels of inaction" by the world's leaders in response to the outbreak.
"We have therefore made the assessment that COVID-19 can be characterized as a pandemic," he added.
Tedros also urged people not to be fearful because of its status as a pandemic. He also said the term should not be taken to mean that the fight against the virus is over.
"Describing the situation as a pandemic does not change WHO's assessment of the threat posed by the virus," Tedros said. "It doesn't change what WHO is doing. And it doesn't change what countries should do."