Italy passes 10,000 case milestone as outbreak ramps up
Share - WeChat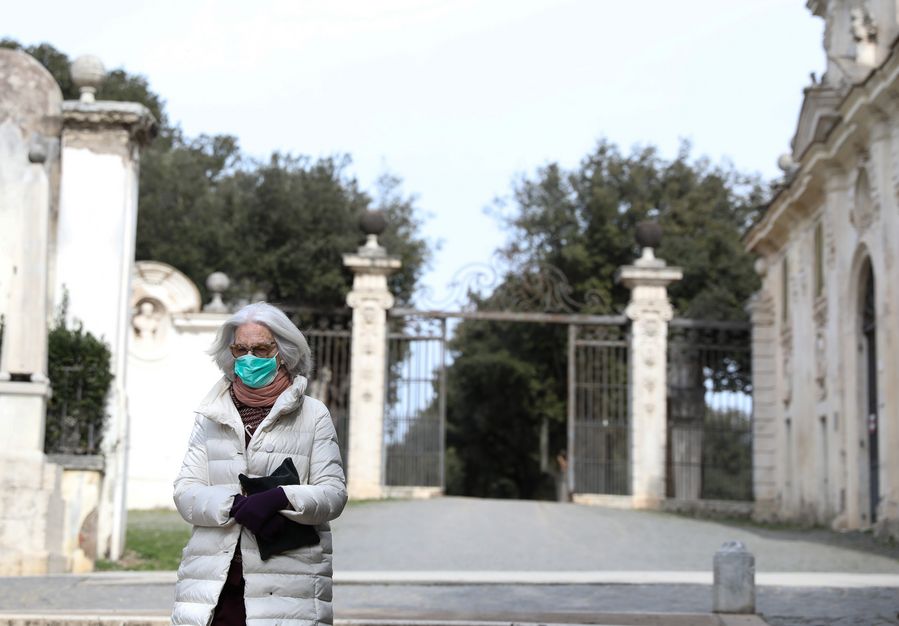 Italy's total number of positive diagnoses of the novel coronavirus passed 10,000 on Tuesday as the country endured its first day of total shutdown.
At least 631 people have now died in Europe's worst outbreak of the disease, an increase of 168 on the previous day's total.
Travel restrictions, initially imposed on northern regions of the country, have been extended nationwide, and deputy economic minister Laura Castelli announced that the taking of mortgage payments would be suspended as Italy continues to battle the outbreak.
Meanwhile, a man in his 80s who was being treated at Watford General Hospital has become the United Kingdom's sixth victim. He had existing medical conditions and is believed to have picked up the virus in the UK.
Figures released by the UK's Department of Health and Social Care on Tuesday showed that "as of 9am on 10 March 2020, 26,261 people have been tested in the UK, of which 25,888 were confirmed negative and 373 were confirmed as positive".
That number of positive cases was up 54 from Monday's figure, and the country's deputy chief medical officer, Jenny Harries, said the outbreak will affect numbers of people "in a way which I think the country is not used to".
Speaking on Sky News, she said it was likely large numbers would be infected, but "having said that, 99 percent of those will almost certainly get better and most people will have a really quite mild disease and will not need to be in hospital. (They) can be managed very safely and appropriately at home".
"The important thing for us is to make sure that we manage those infections and make sure that those individuals who are most affected-our elderly people, particularly those with chronic underlying conditions-get in touch and get treatment, and that we support other people in the home environment."
News of the latest death was announced shortly after it was confirmed that the British government has reserved an entire hotel close to London's Heathrow airport for foreign nationals arriving in the UK who need to self-isolate.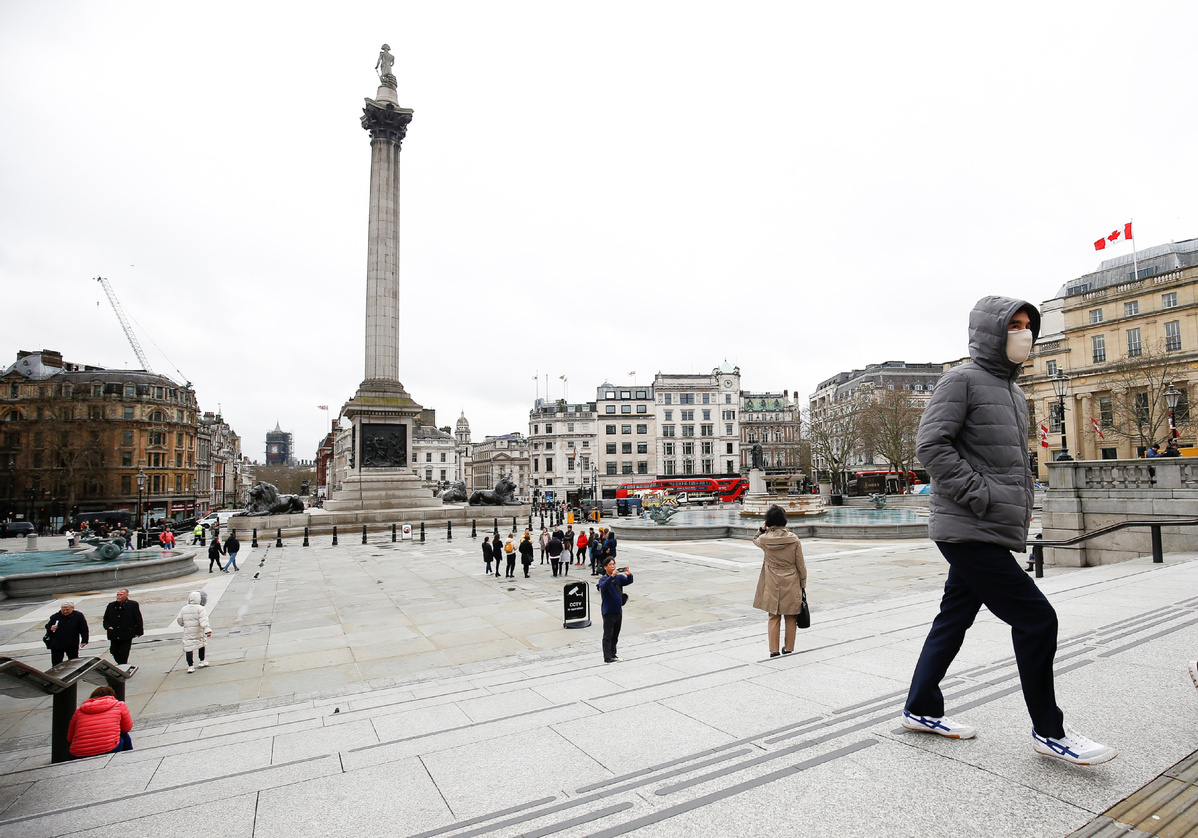 London continues to have the highest density of cases in the UK, with 91 diagnosed so far, and Transport for London has announced an "enhanced cleaning regime" to keep its services operational, a move welcomed by London Mayor Sadiq Khan.
"I want to reassure Londoners and visitors that the advice from experts is to continue with our daily lives as normal, including using public transport," the mayor said.
Britain's peak of infection is expected to be in about two weeks' time, and the BBC has reported that the reason the country has not yet followed the example of other European countries in limiting public gatherings or encouraging social distancing is the fear that doing so now means people will take the advice less seriously when it becomes more necessary.
Across Europe, numerous sporting events have been canceled and several games in the UEFA Champions League soccer competition are scheduled to be played behind closed doors.
In Germany, which recorded its first two deaths on Monday, Health Minister Jens Spahn told the country's biggest selling tabloid newspaper Bild: "We will conquer this situation, by helping each other, working together and having trust in each other, even when we are in a state of stress."
"We can do it, and best of all is if we do it together," the minister added.
Poland, the Czech Republic, and Austria have all announced limits on public gatherings, and all Czech schools and universities have been shut down indefinitely.
From Wednesday, Greece will shut down all educational establishments for 14 days to try and contain the spread of the virus.
As well as limits on indoor and outdoor public assemblies, Austria has announced that people will not be allowed to arrive in the country from Italy without a doctor's certificate, and Austrians returning from Italy must spend two weeks in home quarantine.
Sweden's Public Health Agency has upgraded its risk assessment of the virus spreading from 'moderate' to "very high" after what it called a "handful" of domestic cases were diagnosed.
"Everyone with symptoms of respiratory infection, even mild, are urged to avoid social contacts which risk spreading the infection," said a statement on the agency website on Tuesday.
"It is especially important that those who work in elderly care do not go to work if they develop symptoms of a respiratory infection. Relatives should also avoid unnecessary visits to hospital and care homes, and never visit if you have respiratory symptoms. Avoiding unnecessary visits protect the most vulnerable."
Dutch Prime Minister Mark Rutte announced a new no-handshake rule at a news conference, and at its finish promptly broke the rule by shaking hands with the man standing next to him, Jaap van Dissel, the head of the Dutch center for infectious disease control.
The European Medicines Agency, or EMA, has organized the first meeting of the European Union's executive steering group to deal with medical shortages, but says there are currently no reports of any threat to supplies anywhere in the EU.
It is closely monitoring how the ongoing crisis is affecting supply chains, and no potential disruption has yet been identified, the EMA said.
There were sufficient stocks in place that any potential impact on supply would only be short-term, the agency added.