Green body to manage medical waste work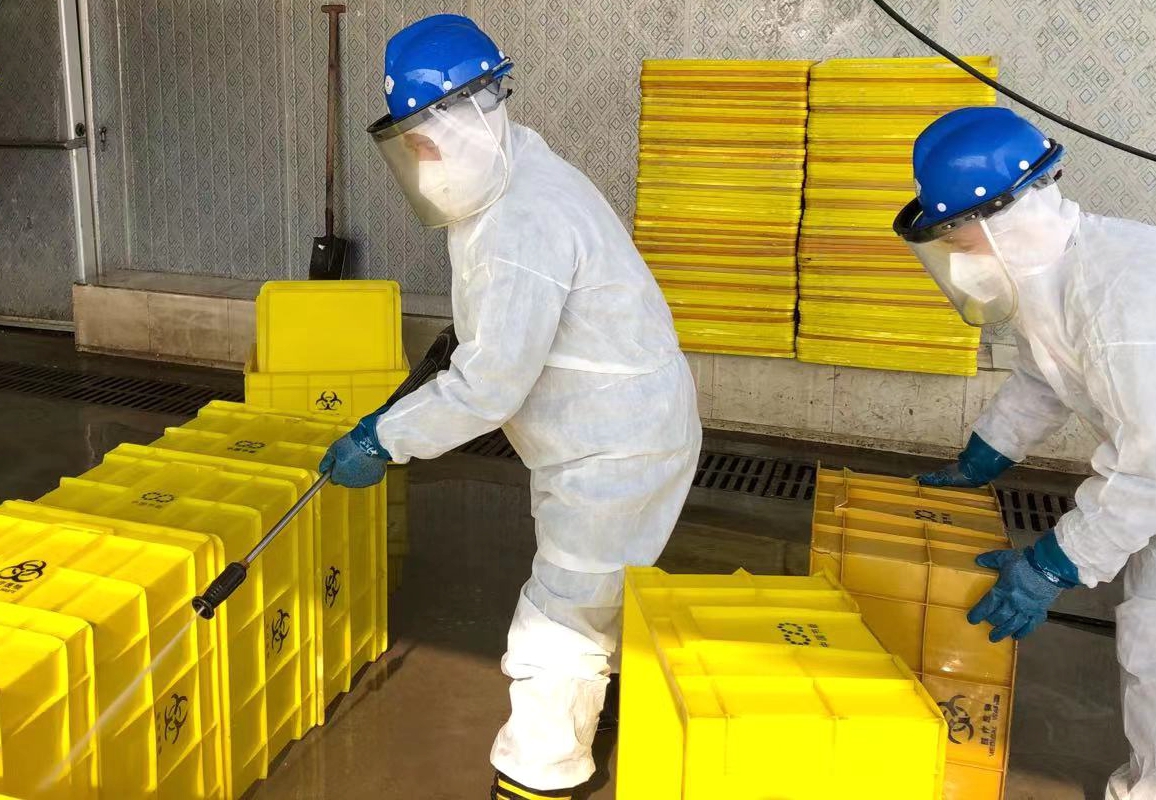 The China Energy Conservation and Environmental Protection Group is stepping up efforts in handling coronavirus medical waste to avoid secondary infections as part of its battle against the epidemic.
The move aligns with the call from the Ministry of Ecology and Environment earlier this month to ensure an efficient handling of medical waste and to pay attention to key steps including the collection, classification and transportation of those materials.
For the epidemic epicenter of Hubei and its surrounding areas, the group has asked its branches in Xiaogan, Jingzhou and Xinyang to upgrade medical waste packaging and strengthen supervision in their transportation, recording and handling.
The group also cooperated with local governments to guarantee smooth transportation of medical waste as many roads have been blocked to prevent the contagion from spreading.
The group's subsidiary, CECEP Environmental Protection Equipment Co Ltd, also ramped up production of related equipment to increase medical waste handling capacity in severely-stricken areas.
Lei Ming, executive director and general manager of CECEP Ecotech Co Ltd, the subsidiary specializing in medical waste treatment under the China Energy Conservation and Environmental Protection Group, said the company has managed to handle all medical waste they received on the same day the waste was generated to avoid secondary infections.
At this time, the company has two ways to handle coronavirus medical waste: burning or heating the material to disinfect it, Lei said.
"For medical waste generated from the novel coronavirus, the safest way to handle it is to burn the waste at a temperature of 850 degrees Celsius in an oven that has good emission treatment systems to ensure the emitted gas and fogs will not harm the environment or people," Lei said.
Although the coronavirus medical waste-handling procedures are similar to normal medical waste, the former has stricter requirements for its collection and transportation and making sure the work staff's prevention equipment includes protective goggles and face masks, Lei added.
The subsidiary has decided to double the packaging layers for coronavirus medical waste and has specially designed recycling boxes. The company also disinfects storage boxes and vehicles before their transportation.
The subsidiary group started its emergency response plan on Jan 24.From Jan 25 to Feb 23, the company has handled 4,447 metric tons of medical waste, of which 484.76 tons were related to the novel coronavirus.