Vlogger demonstrates crafty way to pass the time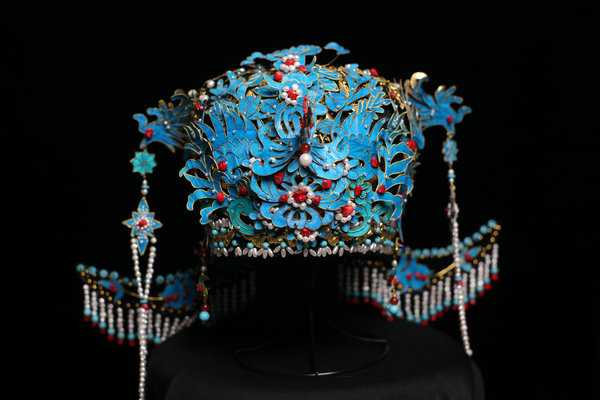 Some are copies of striking headgear from hit TV costume dramas, including Story of Yanxi Palace and Ruyi's Royal Love in the Palace, while others are a series of accessories that draw inspiration from the ancient Chinese myths featured in Shanhaijing, or The Classic of Mountains and Seas.
"I enjoy the process of making an exquisite, complex decorative object from scratch and to explore the possibilities of materials," she explains. "The use of commonplace things makes it even more challenging, therefore giving me a stronger sense of accomplishment when I finally make it happen."
In one of her videos, the ingenious vlogger demonstrated how she made a Peking Opera headdress using 18 recycled beverage cans, a few metal wires and handful of goose feathers.
The end result appears gradually as she shapes, embellishes and assembles all of the elements and installs them on a frame made of metal wires.