Spanish vlogger defends China against malicious netizens
Share - WeChat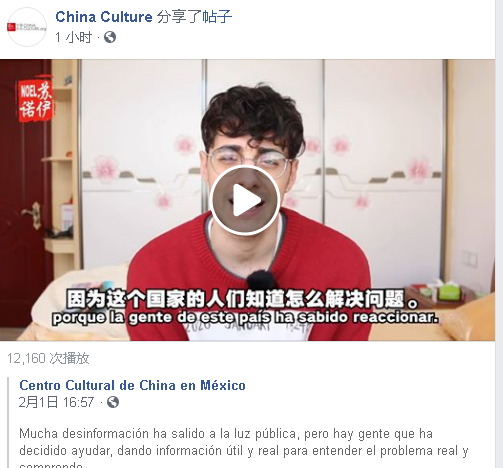 A Spanish vlogger refuted false views on the coronavirus outbreak, denouncing malicious actions taken by internet users abroad and those who are profiting from stirring unnecessary fear among the public.
In a video released by Noel Sirerol on Feb 1, who goes by the web username Noel.Sunuoyi on Chinese social media, Sirerol slashed ill-willed comments, adding they were misguided by false information.
"Many of these comments are based on fake information that has spread over social media. False news on the breakout is everywhere to stir up fear," Sirerol said in his video, How Do Foreign Netizens View the Wuhan Epidemic? Foreign Youth Resent Keyboard Men with Fury, which has been viewed nearly 60,000 times on YouTube and more than 205,000 times on bilibili.com, a mainstream video viewing platform in China. It was also referenced in coverage on the outbreak by lavanguardia.com, a major news agency in Spain.
"I made this video because there was a lot of untrue coverage on the epidemic, causing panic and even racism against Chinese. I wanted to tell the world what is truly happening in China," Sirerol said as he reflected on his original intension during an interview with China Daily website.
Most Popular