Visit theaters online to beat cabin fever and get cultured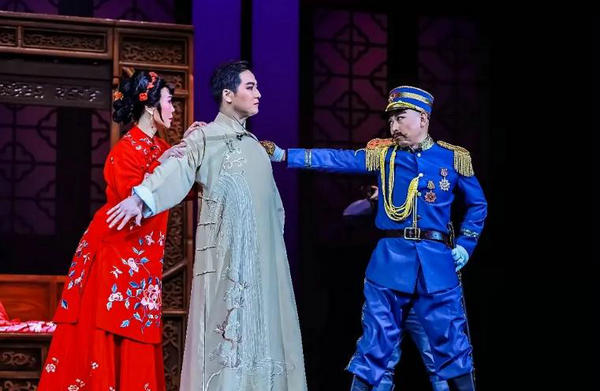 Su Opera Guo Ding Hun (Soul of National Tripod Cauldrons)
The 2,000-year-old Da Ke Ding and Da Yu Ding, with Mao Gong Ding, used to be known as the "Three Treasures within the Four Seas" because of their phenomenal sizes, inscriptions and the way they were crafted.
However, modern people could hardly get the chance to view the two ancient treasures in museums, had it not been for their collector, a Pan family in the late Qing dynasty (1664-1901) in Suzhou city who managed to keep the two giant tripod cauldrons intact through social upheavals and warfare and donated them to the state government in 1951.
The play was created to honor the donors, chronicling their efforts, spanning eight decades, to safeguard the treasures.