China-inspired samba show thrills revelers at Brazil's Carnival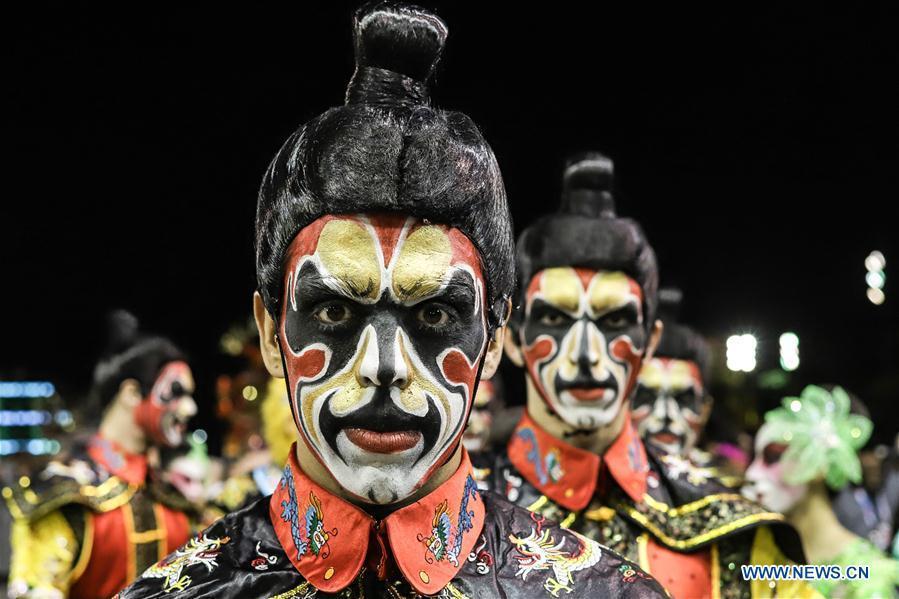 Thousands of spectators danced and sang along to the music as a China-inspired samba show took center stage during the second and final night of Carnival celebrations in the Brazilian city of Sao Paulo.
The crowd cheered wildly as the city's 2,600-member Unidos de Vila Maria samba school paraded through the sambadrome -- the bleacher-flanked avenue where competing samba schools perform.
Carnival-goers marveled at the elaborate floats paying tribute to Chinese civilization and cultural icons, from Confucian wisdom and key inventions to giant pandas, bright red lanterns and fierce dragons.
Six other samba schools took part in Saturday night's parade, presenting a multicultural celebration of dance, music and traditions well into the wee hours of Sunday morning.