Shows of solidarity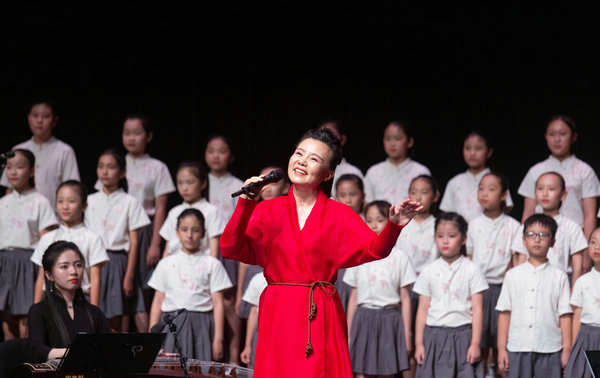 Inevitably, the novel coronavirus outbreak has had a massive impact on China's performing arts market. According to a report released by Beijing Municipal Culture and Tourism Bureau on Wednesday, in the capital alone over 4,300 cultural activities have been canceled since Jan 23, including 17 temple fairs during Lunar New Year. Beijing's 372 cultural centers and libraries, along with it 183 museums have been closed. Over 5,000 performances, which were scheduled to be staged in the city during Spring Festival, have been canceled.
"The impact of the coronavirus outbreak on the capital's performing arts market is huge. With performances canceled or postponed, the revenue could potentially fall by 25 percent or more this year," said Chen Dong, director of Beijing Municipal Culture and Tourism Bureau during a news conference to discuss the findings of the report on Wednesday. He said that over 22,000 performances were held in Beijing in 2019, which attracted audiences totaling more than 10 million and generated over 1.7 billion yuan ($242.5 million) in box-office revenue.
For example, more than 80 shows and 60 public activities hosted by the National Center for the Performing Arts from Jan 26 to March 1, including workshops, movie screenings and exhibitions, have been canceled, and nearly 50,000 tickets are expected to be refunded. From Jan 25 to April 5, over 20 performances at the Forbidden City Concert Hall have been canceled, according to the venue's website, and ticket holders can apply to refund their tickets online.
Those disappointed by the decision to cancel shows extended far beyond Beijing.
Stereolab, a UK-based band, has announced the cancellation of their China tour, where they were due to play in Beijing on March 21 and in Shanghai on March 19.