Force majeure certificates issued for companies affected by epidemic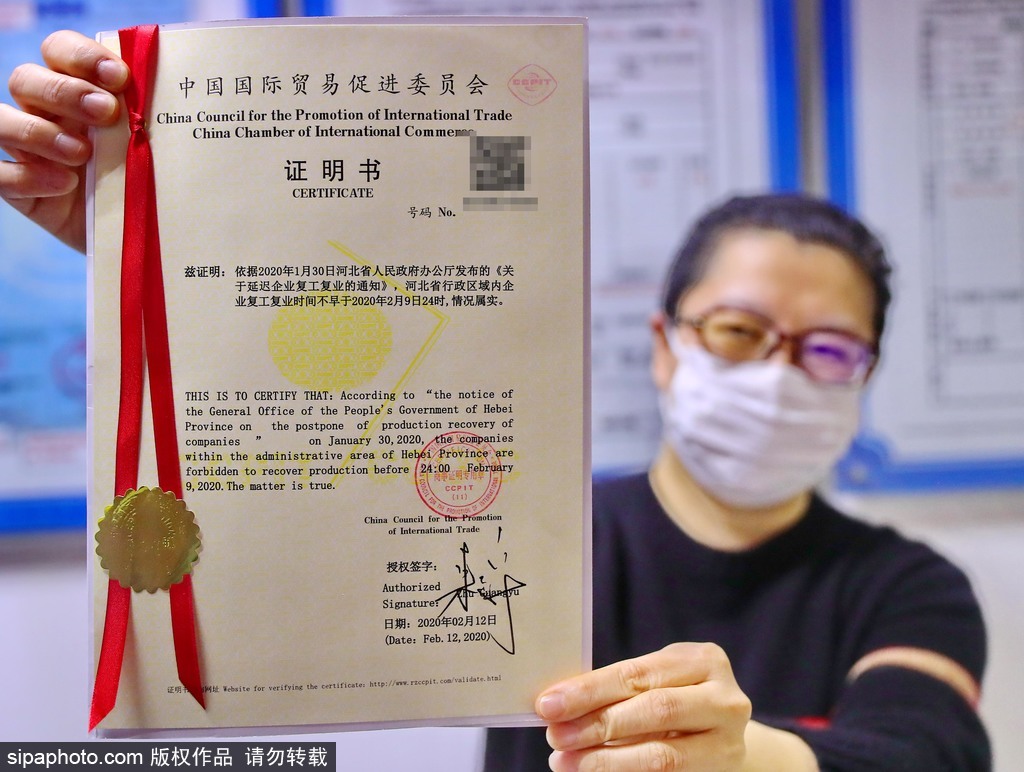 China has issued 3,325 force majeure certificates as of Friday to protect companies from legal damage arising from novel coronavirus epidemic, data released by the China Council for the Promotion of International Trade showed.
A total of 97 trade promotional agencies and industry chambers have issued these certificates for Chinese exporters across various sectors, covering a total contract value of 270 billion yuan ($38.39 billion).
Based on international practice, exporters usually declare force majeure when they are unable to meet contractual obligations for reasons beyond their control, according to a statement released by Beijing-headquartered CCPIT.
Such documents, recognized by governments, customs bureaus, chambers of commerce and companies in over 200 countries and regions, can help partly or completely waive, or delay fulfilling the obligations of litigants.
CCPIT and its provincial-level branches provided force majeure certificates to domestic companies and helped them save 2.3 billion yuan in loss in 2019, after super-typhoon Lekima landed in its coastal provinces in mid-August last year.
The outbreak has delayed production for some companies, as quarantine measures kept many workers from returning to work, said Zuo Liuliu, an official at CCPIT's commercial service center.
To apply, Zuo said applicants must submit proof of delay in the resumption of production, delays or cancellations in sea, air or land transportation, as well as export cargo sales contracts or agreements.