Latest virus treatment, diagnosis plan released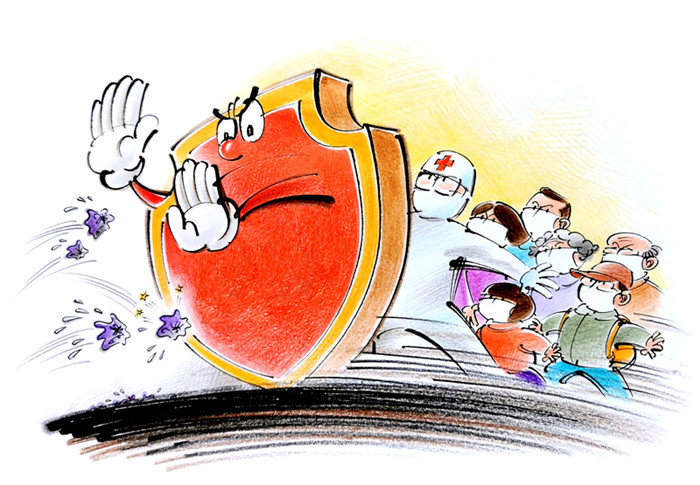 Aerosol, a suspension of fine solid or liquid particles in gas, can transmit the novel coronavirus if anyone is exposed to a high concentrated contaminated mixture in an enclosed area for an extended period, according to a latest treatment and diagnosis plan.
Anti-malarial drug chloroquine and antiviral drug Arbidol have been added to the list of trial drugs that can be used in general treatment to inhibit the growth of the virus, according to the sixth edition of the treatment and diagnosis plan published by the National Health Commission on Wednesday.
However, the dispensing period for these drugs should last no longer than 10 days, and the plan advises against using three or more antiviral trial drugs at the same time.
Plasma transfusion also is included as a treatment for patients in severe or critical condition.
Due to a decrease in immunity, the plan advises recovered patients to monitor their health for two weeks after leaving the hospital, and to wear masks to avoid getting infected by other pathogens.
The discharged patient also should avoid close contact with family members, maintain good personnel hygiene, and avoid outdoor activities. They should undergo checkups after leaving the hospital at two weeks and four weeks.