3,000 medical workers infected with novel coronavirus: Researchers
Share - WeChat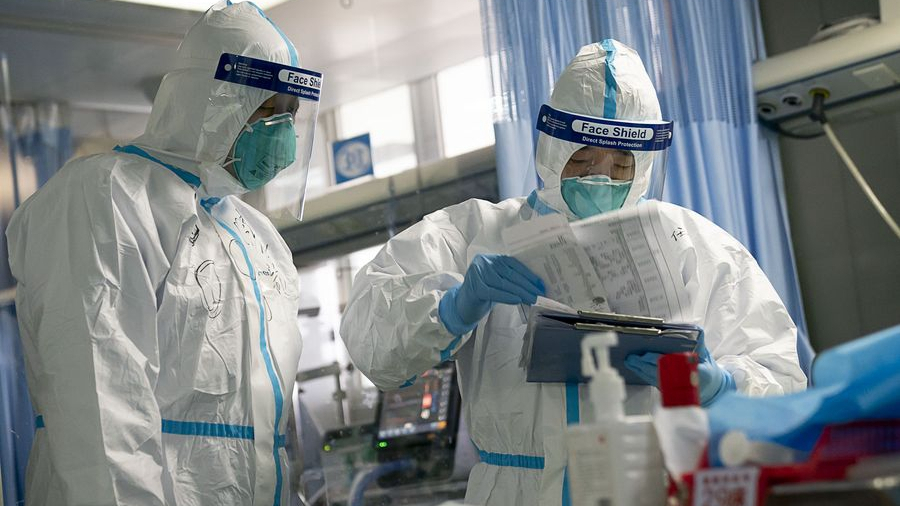 At least 3,000 medical workers across the Chinese mainland have been infected with the novel coronavirus during the nationwide pneumonia outbreak, according to the Chinese Center for Disease Control and Prevention.
Epidemic researchers at the Beijing-based center said that by the end of Feb 11, a total of 3,019 medical personnel from 422 hospitals receiving infected patients on the mainland had contracted the highly contagious virus.
The number includes 1,716 confirmed cases (people who tested positive in nucleic acid tests and displayed clinical symptoms), as well as clinically diagnosed cases (not been confirmed in the laboratory but present clinical symptoms looking like they had been infected) and asymptomatic infections (people who test positive in nucleic acid tests but do not show clinical symptoms).
There is a possibility that not all were infected in a professional environment, the center said.
Among the infected medical workers, five had died by Feb 11, the researchers said. The number was smaller than that revealed by the National Health Commission, which said on Friday that six medical workers had died by Feb 11.
These findings were included in a report on epidemiological characteristics of the novel coronavirus pneumonia that was published on Monday in the latest issue of the Chinese Journal of Epidemiology.
The report also said that, based on an analysis of 1,688 confirmed cases of medical workers with severe symptoms, nearly two-thirds of the affected medical workers were in Wuhan, capital of Central China's Hubei province and epicenter of the outbreak.
It also noted that the outbreak's climax among medical workers was highly likely to occur on Jan 28.
The report analyzed 72,314 infection cases, including 44,672 confirmed cases, on the mainland by Feb 11. A total of 1,023 people had died of the contagion by that time. The overall mortality rate of confirmed cases was 2.3 percent.
Researchers said the new coronavirus has turned out to be much more infectious that SARS-CoV and MERS-CoV, which caused massive outbreaks. However, most people who contract the new virus develop mild symptoms and the mortality rate is comparatively low, according to reseachers.