Golden Gu spearheads China's charge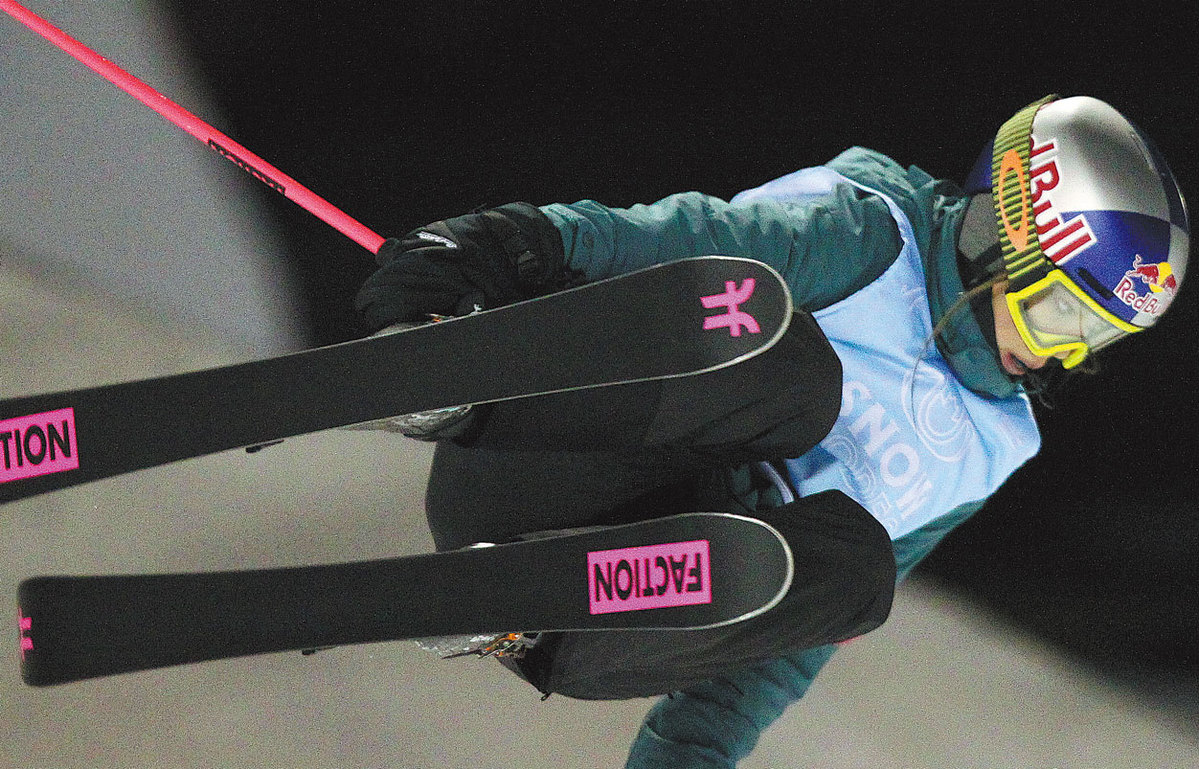 Teenager claims historic double on glorious weekend for the nation's skiers and skaters
Gu Ailing's historic double World Cup win topped a sensational weekend of winter sports success for China which bodes extremely well for the host's chances at the 2022 Winter Olympics.
Even with the coronavirus epidemic affecting preparations for 2022, Chinese athletes are showing no signs of letting up in their quests for Olympic glory, highlighted by a series of inspirational wins in the International Ski Federation's World Cup circuit over the weekend.
China's Gu, a US-born freestyle prodigy, made history by becoming the first ever back-to-back freeski World Cup winner in two different events at the same venue after claiming the slopestyle title in Calgary, Canada, on Saturday.
The day before, Gu had stormed to her first Cup gold in the halfpipe competition.
Gu again thrilled the crowds on Saturday in the slopestyle with another impressive display of technical riding, landing a string of difficult tricks, including a massive right 900 twist with a tail grab in her second run that earned her 89.18 points to dominate the 18-strong field.
"Honestly, my mind is blown," Gu told the FIS website after Saturday's triumph.
"Coming in I didn't have any expectations. I try not to take anything for granted. Honestly, I could not have expected two wins from these events," added Gu, who sealed halfpipe gold with a 94-point third run.
"I really just came in trying to do my best and ski the way I knew I could. Skiing my best is really the best part of this, and being rewarded for it just makes it even better."