Working from home, distant dream for Chinese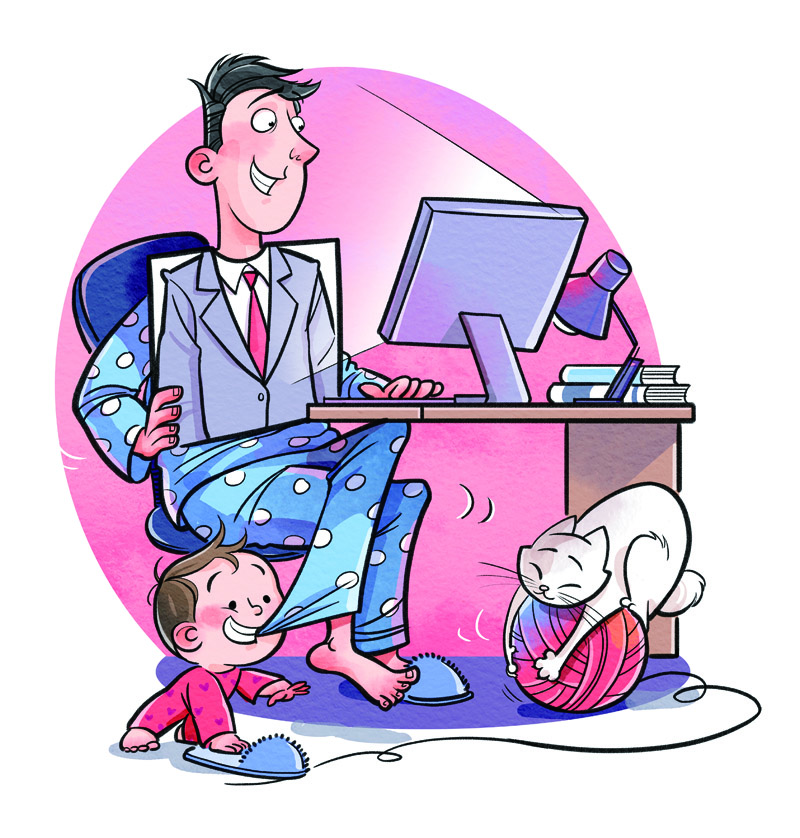 Editor's note: With people asked to stay at home during the novel coronavirus epidemic, many of those who can are working from home. Will the outbreak be the turning point of telecommuting in China? Two experts share their views on the issue with China Daily's Liu Jianna. Excerpts follow:
Change of management philosophy imperative
Paperless offices and home offices were proposed in the early days of the internet more than 20 years ago. Yet home offices have never been well implemented in China despite their advantages, such as reducing commuting and congestion and cutting operating costs for businesses.
Given the relevant technology is mature enough, the lackluster promotion of working from home can only be attributed to an outdated management philosophy. Unfortunately the unwillingness to change has led to a huge waste of resources. For instance, college admission letters could be replaced by emails if the department in question changed its management ideas and adopted a more resource-saving attitude. The same goes with college admission interviews which require the applicants to be onsite, no matter what.
Some oppose telecommuting arguing that working from home may prove to be a drag on efficiency. Yet Zhu Qingshi, former head of the University of Science and Technology of China, said that he was the most efficient during the severe acute respiratory syndrome (SARS) outbreak, thanks to a significant reduction in the number of meetings he had to attend.
Therefore only when people's management philosophy is fundamentally changed can telecommuting be popularized. However, no sign of change has been spotted yet.
But blind promotion of telecommuting should also be avoided as only certain types of work are suitable to be done at home. Those providing process-oriented services, such as civil servants, and those in delivery, catering and tourism could never work from home. In a word, telecommuting should be welcomed and promoted targetedly and progressively.
Xiong Bingqi, deputy director of the 21st Century Education Research Institute
Telecommuting unlikely to go mainstream
At the moment, the biggest advantage of working from home-less aggregation of people-can greatly help the fight against the spread of the novel coronavirus. For the moment at least, telecommuting should be encouraged since the priority now is to contain and control the spread of the outbreak.
But telecommuting is not expected to be a mainstream work model despite its obvious merits. Mainly because most Chinese prefer face-to-face interactions which are more effective and make it easier for participants to build trust. That online education could not rival, not to say surpass, on-the-spot teaching, partly speaks of the dilemma that telecommuting is confronted with.
Albeit the people qualified to telecommute could be encouraged to work from home. For example, researchers and writers could largely choose this kind of work style without compromising their work results and efficiency. But for people in the service industry and assembly line workers, telecommuting is not an option.
Looking ahead, some people working in specific sectors may be able to work at home if their employers approve. But generally most people will return to their offices and resume their normal work just as they did after the SARS outbreak ended.
Nevertheless, this epidemic has given people a chance to reflect on their way of working. Hopefully it will be a turning point for employers and employees to try to look for a better work model to improve efficiency.
Mao Shoulong, a professor at the School of Public Administration and Policy, Renmin University of China
The views don't necessarily represent those of China Daily.
Most Viewed in 24 Hours
China Views