Shanxi teams join in fight to beat virus
Share - WeChat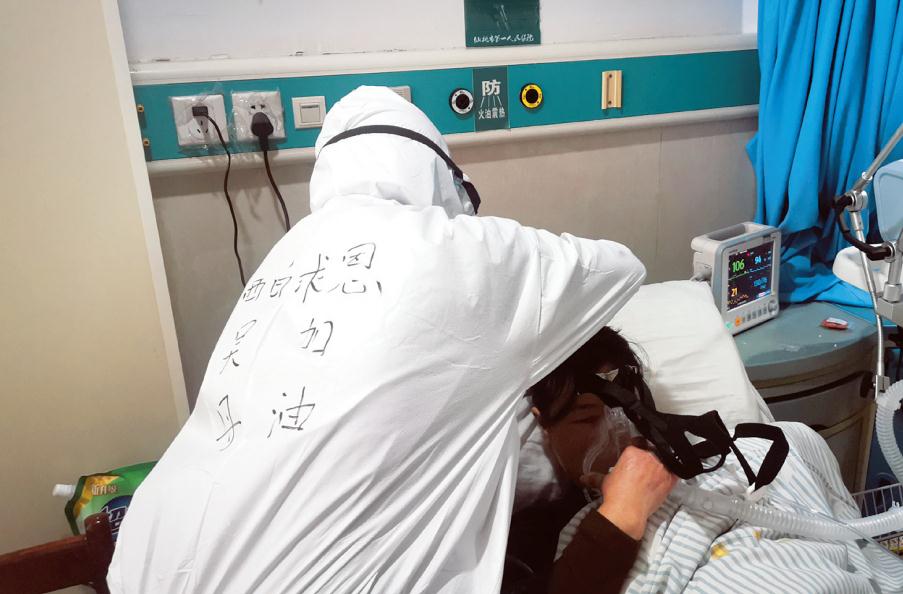 More patients in Xiantao, Hubei province, are cured of infections as doctors remain vigilant
Twenty-five patients cured of the novel coronavirus were released from the No 1 People's Hospital of Xiantao on Feb 10, thanks to the dedicated efforts and hard work of a medical rescue team from Shanxi province and doctor Yuan Dajiang in particular.
Yuan is the head of the medical rescue team that has traveled to Hubei province to help fight the novel coronavirus epidemic in the city of Xiantao.
Hubei is the province most severely hit by the coronavirus outbreak since December last year.
Since late January, Shanxi province in North China has dispatched six medical rescue teams to Hubei to help fight against the virus.
"The first patient we cured was discharged from the hospital three days ago," Yuan said, adding that "today is a big day for our team as so many patients are cured".
His colleague Ma Guanzhong was among the most joyful.
He showed the WeChat messages sent by the first released patient to the media, which were full of heartfelt gratitude.
"The patient was in a critical situation when we first saw him but he survived with a strong will," Ma said.
Ma was reluctant to say what treatment they gave the patient, only saying that he and his colleague are moved and motivated by the warmhearted greetings on WeChat.
"They (the medical team) are from Shanxi and they bring us hope," said a patient surnamed Dong.