Regulators urged to be lenient on bad debts of small enterprises
Share - WeChat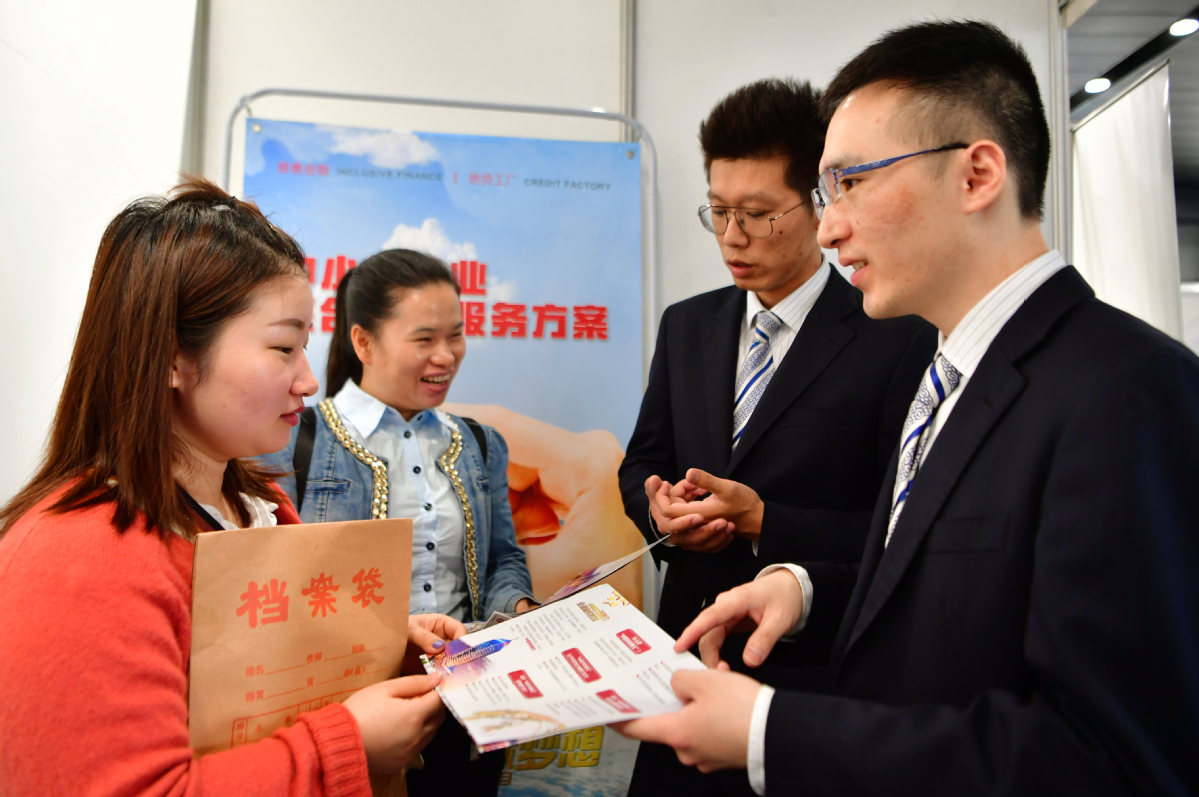 Regulators should increase the tolerance for bank loans that may prove bad to micro and small enterprises, as banks are stepping up support for small businesses amid a novel coronavirus outbreak, bankers and experts said.
For regions that are severely stricken by the coronavirus, it is hard for local economic activity to rebound quickly to the same level as it was before the epidemic occurred. This will negatively affect corporate capability to repay the principal and interest of a loan, said Lu Zhengwei, chief economist of Fuzhou-headquartered Industrial Bank Co Ltd.
As a result, nonperforming loan ratios of local banks in these regions may increase. Furthermore, a decline in the banks' asset quality may lead to a fall in their loan loss provision coverage ratios and even capital adequacy ratios, said Lu in an article posted on his WeChat official account.
"Regulators may set flexible requirements for financial institutions in the regions that are seriously affected by the epidemic, providing these financial institutions with more leeway to replenish capital," he said.
"This effort will not only prevent them from turning into high-risk financial institutions but also provide better financial support to these regions to resume production and restore normalcy."
The China Banking and Insurance Regulatory Commission will appropriately increase the tolerance for potentially nonperforming loans granted to micro and small enterprises. It will also encourage banks to establish long-term institutions that will lend to small businesses, increase their willingness to lend, and enhance their lending capabilities, said Zhou Liang, vice-chairman of the commission, at a news conference on Friday.
Lian Ping, chief economist at Bank of Communications Co Ltd, said banks will have more room to adjust their lending policies and procedures after regulators become more tolerant of any rise in nonperforming loans. The cost of increase in bad loans is still affordable for banks, partly because of the launch of targeted favorable policies by the Ministry of Finance and the People's Bank of China, the central bank.
The PBOC will issue loans totaling 300 billion yuan ($43 billion) to a certain group of banks via its re-lending program as part of measures to finance the control of the novel coronavirus outbreak. It provided the first batch of special re-lending funds on Monday.
Regulators said banks are not allowed to withdraw or reduce loans issued to industries that are severely affected by the novel coronavirus outbreak, such as retail, wholesale, catering, logistics, culture and tourism, as well as companies that have great potential but suffer temporary difficulties.
"Banks should screen these companies carefully and diversify liquidity support for different companies according to their judgment of the companies' state of operation. This will help avoid supporting some businesses that perform poorly and may still shut down even if they obtain bank loans," Lian said.
In the meantime, local government ought to provide up-to-date corporate information to banks on a timely basis, so that banks can adjust their lending procedures and create targeted lending strategies during the novel coronavirus outbreak based on their research and analysis of relevant industries and individual companies, he said.
The China Banking and Insurance Regulatory Commission will further integrate business credit information, deepen its cooperation with other government departments that are in charge of finance, taxation, customs and market regulation, and encourage local governments to improve the structure of credit information platforms.
Apart from the efforts made by banks and financial regulators, central and local governments should also launch policies to further cut company taxes and fees and reduce rental costs. These tax and fiscal policy measures may be more effective in alleviating the difficulties faced by small businesses, said Lian.