Home appliance firms deepen foreign expansion
Share - WeChat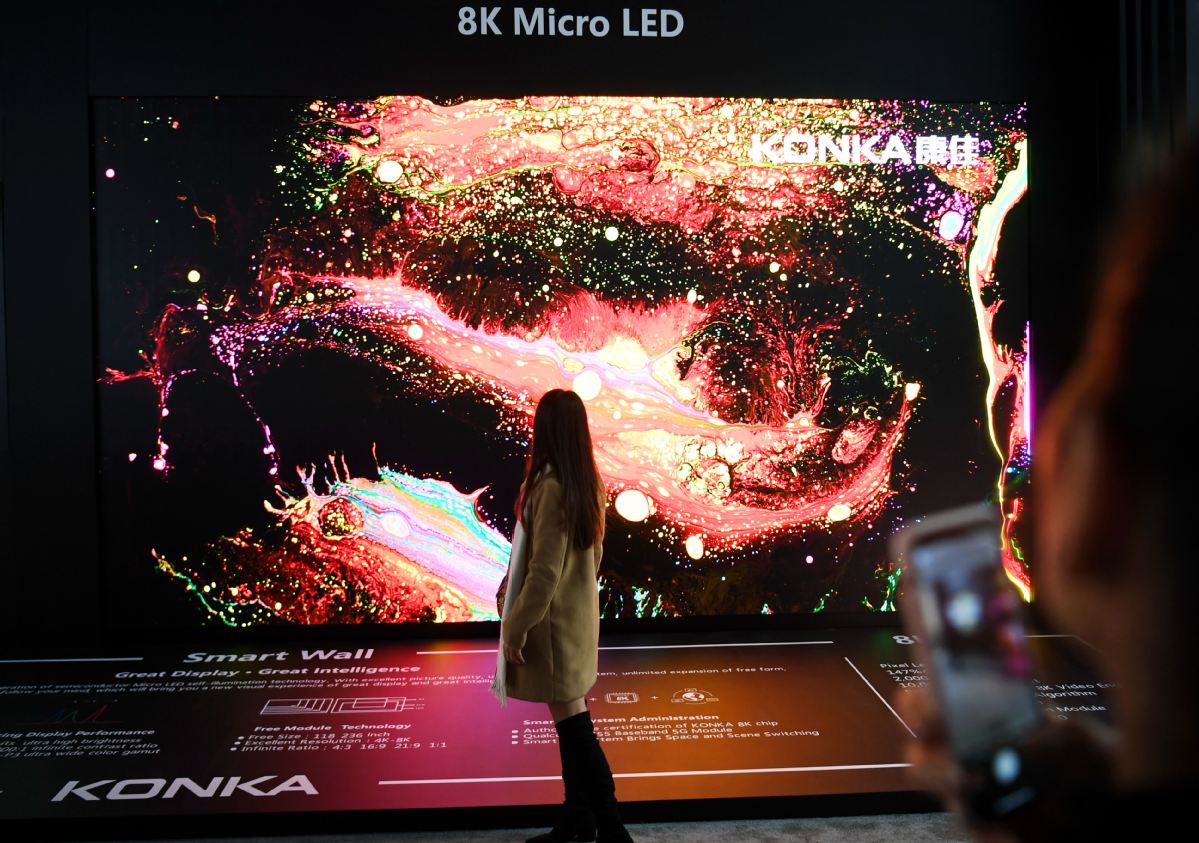 Chinese makers seeking larger market share globally with advanced manufacturing as domestic competition gets fiercer
Marching into overseas markets has become a new profit growth point for Chinese home appliance companies due to the saturation of the local market and increasing costs of labor, logistics and raw materials, industry insiders said.
They said overseas branches or production bases not only brings China's advanced manufacturing, research and development, and management capabilities to overseas markets, but create job opportunities for local people, boost brand awareness, and enhance the competitiveness of Chinese enterprises in a global market.
Chinese television manufacturer Konka Group Co Ltd has announced plans to establish a branch company in Southern California in the United States this year in a bid to further tap the North American market and accelerate global expansion.
The new branch will focus on its own brand business-color TV sets-before expanding to other businesses such as smart home appliances. It plans to sell one million home appliances in the US by 2022.
"Our products have entered the North American market. But this time, we will re-enter the market as a brand," Zhou Bin, president of Konka, said during the Consumer Electronics Show (CES) 2020 held in Las Vegas. He added the company will hire local staff to speed up its globalization push.
Konka has showcased its latest products-Smart Wall, which uses the cutting-edge Micro LED technology at this year's CES, as well as other advanced display products such as 8K OLED TV, 8K Mini LED TV and a series of high-tech smart home products.
Konka has recently stepped up its pace of global expansion. In August 2019, the company set up a joint venture in Egypt, and established a complete supply chain system to facilitate the firm's expansion into Africa, the Middle East, Europe and the US.
It is committed to developing technological innovations outside the home market with an incubator. To date, the incubator has established 15 innovation bases in seven Chinese cities and five foreign countries, gathering top talents around the world.
Beijing-based consultancy All View Cloud said TV sales reached 22 million units nationwide in the first half of this year, down 2.7 percent compared with the same period last year, and related sales revenue totaled 64 billion yuan, a fall of 11.8 percent year-on-year.
The competition in the domestic home appliance market is fierce, and the price decline of major TV products has resulted in a decreasing profit margin and increasing pressure on enterprises, said Zhu Yuanyuan, head of the electronic products division at AVC.
The traditional TV market is almost saturated and companies need to seek new growth points, said Dong Min, an independent researcher in the home appliances sector.
"Expansion into overseas markets could not only relieve the pressure of high inventory in the domestic market but increase the international influence of Chinese home appliance companies," Dong explained.