JLR banks on Project Dragon to drive steady local sales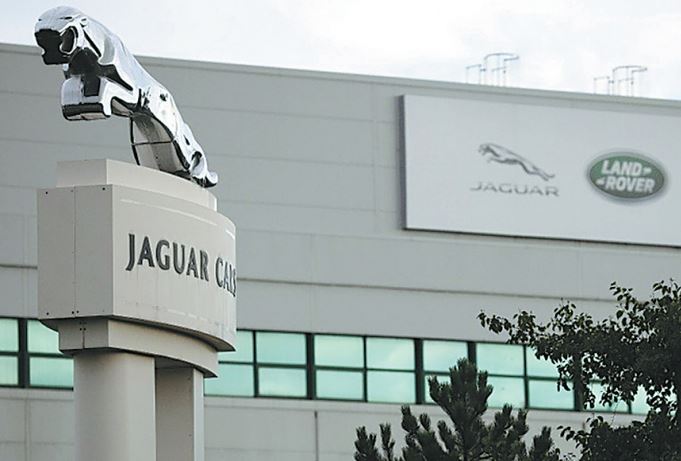 For Jaguar Land Rover, 2019 was composed of two distinct halves in China, where the overall vehicle sales had fallen for two years in a row.
Like most brands operating in the country, the British premium carmaker was plagued by sales slumps in the first half, but reversed the trend by reporting a 24 percent growth in the second half.
Tim Howard, executive vice-president of JLR China, said the result was thanks to Project Dragon, a program initiated 12 months ago to "fix the basics" in marketing, sales and services.
He said the company's fast expansion in past years has resulted in a number of growing pains: the system's processes and retail network were underdeveloped in some places.
Such imperfections became glaring when the market slowed down and became more competitive-China saw its first dip in vehicle sales in 2018 in almost 30 years-and the company decided it had to do something to consolidate the fundamentals.
Then the project, composed of 46 items, was initiated. Aimed at cutting costs and improving efficiency of the sales, marketing and service systems, it also seeks to build a sustainable organization for the future.
"There is not a silver bullet you can shoot to change a company," Howard said. "There are a lot of things you need to bring together."
Encouraging results started to emerge following the arduous work by JLR China in collaboration with the British team headed by Richard Shore, who was involved in JLR's Project Change.
Project Change is a global turnaround plan started in 2018 to cut costs and improve cash flows by 2.5 billion pounds ($3.2 billion) over 18 months.
By the end of 2019, JLR China had cut the inventory level of its dealers to 1.5 months, from 2.2 months at the end of 2018. Those figures are better than the industry average.
Their collaboration is expected to further facilitate the Project Dragon this year as Shore began serving as president of JLR and its Chinese joint venture's integrated marketing, sales and service in China on January 1.
Shore worked at JLR China for four years as chief financial offer and acting president from 2013 to 2016.
In a statement late last year, JLR said it hoped Shore's understanding of the Chinese market, customers and retail business will help transform the company's operations in the country, its largest market globally.
Shore said Project Dragon fits with Project Charge. Both are concerned with improving effectiveness and efficiency in operational processes.
"I am helpful because I bring the global expertise about the Project Charge from the UK into China," said Shore.
He said he will work with Howard to further promote the Project Dragon to a new level.
The project has three phases: fix the basics, regain the confidence and accelerate the growth.
"The Project Dragon has been going for a year and we have made tangible results. Implementation is everything," Shore said. "The focus is to make sure that we have sustainable growth."