Better times lie ahead for China's car sector, say officials
Share - WeChat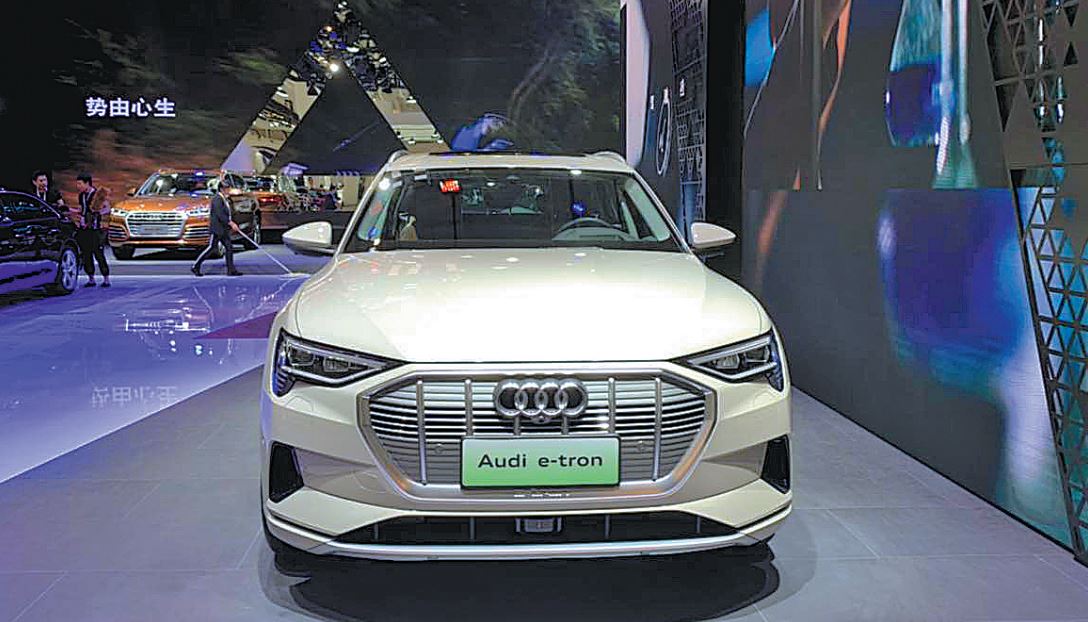 Despite lagging sales figures, vehicle ownership has massive room for long-term growth
The Chinese auto industry is trending upwards in the long-term and has great development potential as the market is not yet saturated, officials said at an auto show last week.
Wang Xia, chairman of the automotive industry committee of China Council for the Promotion of International Trade, said that China's total auto sales fell for the 18th consecutive month. The new energy vehicle sector fell a sixth straight month in December.
"The auto industry has entered into an adjustment period and has great development potential in the long-term because of some positive factors," he said.
Wang was speaking at the opening ceremony of the 2020 Haikou International New Energy Vehicle and Connected Mobility Show in Hainan province.
It ran from Jan 10-13 and showcased around 260 new energy vehicles from global carmakers.
Hainan will ban the sale of gasoline-fueled automobiles by 2030; it is the first Chinese province to unveil such a timeline.
Wang said car ownership in the United States per 1,000 people is more than four times of that in China. The number in the European Union countries and Japan is more than triple of China.
"The Chinese auto industry still has quite a large growth space. It's not going to be as explosive as it used to be, but a continuous and winding process," Wang said.
According to the Ministry of Public Security of China, the country had 260 million vehicles at the end of 2019, including 207 million private cars.
Another positive factor is that with more electric vehicle startups tapping into the Chinese market, traditional manufacturers are facing fiercer competition and increasing their investment on product research and development. Global carmakers are also making efforts to promote the development of electrification.
"All these efforts help to make breakthroughs in the research and application of new energy vehicles," Wang said.
China has invested a lot, installing charging piles to offer convenience to owners of new energy vehicles, Wang added.
The statistics of the China Electric Vehicle Charging Infrastructure Promotion Alliance show that there were 1.22 million charging piles in China by the end of December 2019.
According to the China Association of Automobile Manufacturers, there were 1.2 million electric cars and plug-in hybrids delivered in China last year, down from 1.25 million in 2018.