Rules for plastic products aim to curb urban pollution
Share - WeChat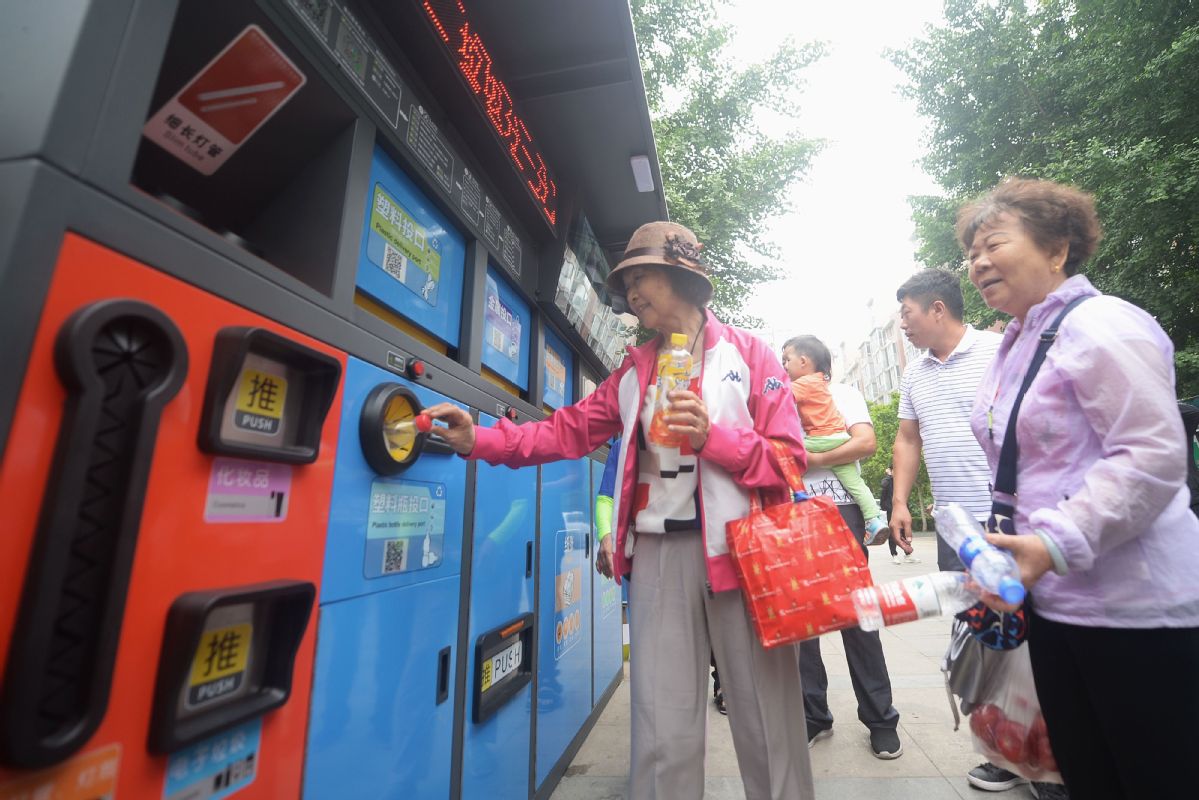 Phased approach
Bans on the sale of other nondegradable plastic products will be rolled out in phases in different levels of cities and major plastic-consuming sectors.
The use of nondegradable plastic bags, for example, is expected to vanish in some major consuming sectors, including shopping malls, supermarkets and restaurant takeout services, first in metropolises by the end of this year and then in all major Chinese cities and all urban areas in coastal regions by the end of 2022.
However, no immediate ban will be set for the use of such bags in city markets. Restrictions will be introduced and extended to all these urban areas by 2022 before a complete ban is enacted by the end of 2025, according to the guideline.
Weng Yunxuan, secretary-general of the China Plastic Processing Industry Association's degradable plastic committee, applauded the plan for its phased design.
"The ban will not be imposed all of a sudden, but phase by phase. The current production capacity (for substitute products) in China will not fail to meet the market gap caused by the ban," said Weng, who is also a professor at Beijing Technology and Business University.
Under the guideline, single-use, nondegradable plastic products will be gradually banned in the restaurant industry in urban areas and scenic spots across the country by the end of 2022, and then in express delivery sectors three years later.
Weng said China is not starting from scratch in promoting degradable plastic products, and some regions and sectors have acquired experience that can be instructive for others.
Jilin province has led the way in the country in promoting biodegradable plastic shopping bags, and some supermarkets and e-commerce platforms, such as JD.com, have been using the environmentally friendly bags for a while in some businesses.
Late last year, China announced a national standard for biodegradable plastic shopping bags, and the country is technologically prepared for their production, Weng added.