Plucky pensioners pursue their passion for pucks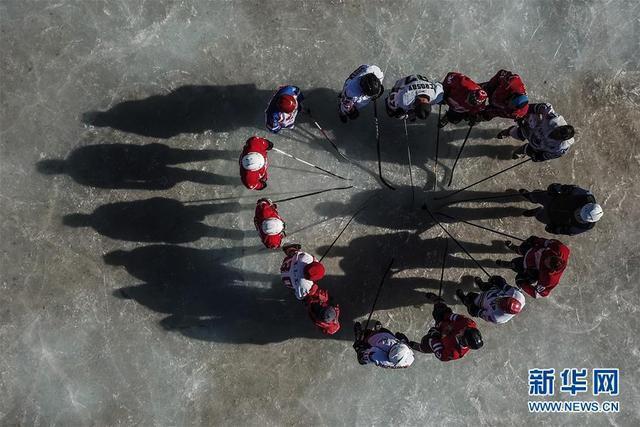 Group of retirees turn makeshift rink at local park into their hockey haven
SHENYANG, Liaoning province-The thawing ice signals the end of another hockey season for 69-year-old Wang Daming and his friends at their local park in Shenyang.
"This winter is shorter, so we have had less time to play hockey. The only thing we can do is to wait for the next winter," said Wang.
"The youngest one in our team is 56 or 57 years old, and the oldest one is 74. Most of us work or worked as factory workers, and we have others who were professors, policemen and technical engineers."
Without boards, goals and a smooth surface, Wang and his buddies rely on their smarts and ingenuity to overcome their lack of facilities and enjoy the sport they love here every winter.
For such an elderly bunch, their skills on the ice are something to behold-although perhaps not for Wang's wife.
"I focus fully on playing ice hockey every winter. My wife asked me to go to Hainan with her for winter and my son-in-law wanted to take me to Chengdu, but I said that I am not going. Shenyang is the only place that I will stay at in winter," Wang said.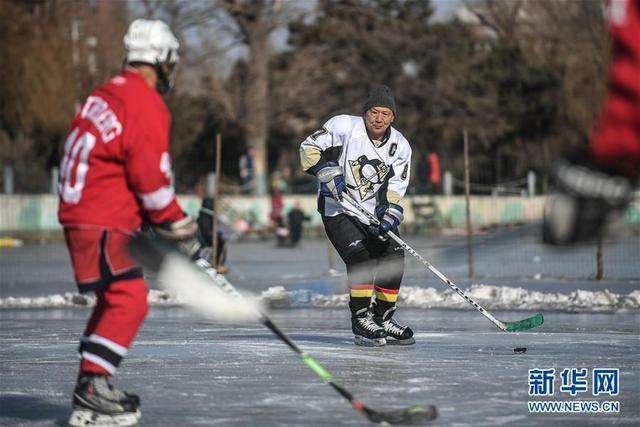 Hailing from winter sports stronghold Heilongjiang province, Wang is no stranger to icy pursuits.
"I grew up in an ice hockey family in Heilongjiang. My three younger brothers served for the Mudanjiang professional team in their youth and their best finish was second at the National Games of the People's Republic of China," said Wang proudly.
"If a national family ice hockey game was ever staged, my family would definitely take the championship."
But with the ice disappearing for another year, Wang must now content himself with watching games from North America's National Hockey League via a CCTV app, which his son-in-law helped him install on his phone.
In two years' time, he hopes that a new generation of his family get the hockey bug, with Wang planning to take his grandson to watch the action at the Beijing 2022 Winter Olympics.
Xinhua