China's top snooker player Ding suffers first round defeat at Masters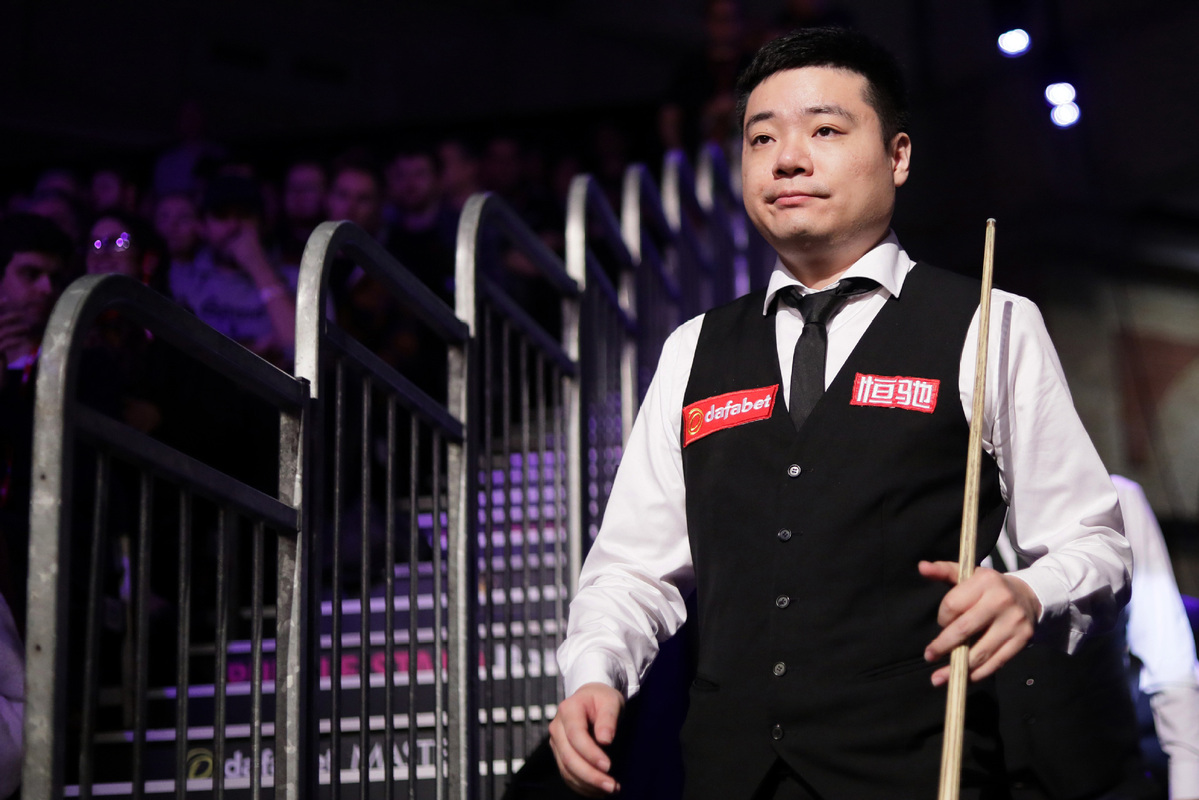 LONDON - China's top player Ding Junhui lost to John Perry 3-6 in the opening round at the Masters, snooker's most prestigious invitation event here on Sunday.
The 2011 Masters champion Ding leveled with world number 16 Jerry after the first six frames but lost three straight frames after the interval.
"I lost my concentration a little bit in the second session," said Ding who swept the second frame with the match's highest break of 135. "I did have my chances but failed to turn them into scores and my opponent played well to seize his opportunities."
Ding, 32, just ended his title drought for more than two years by winning the UK Championships last December for the third time. He qualified for this year's Masters as the world number nine but was knocked out of the top-16 players' event for the seventh time in nine years.
"I prepared well for the competition and felt I was in form. But sometimes you just couldn't show the best of yourself and sometimes you will need a bit of good luck to help you."
Despite the early exit, Ding was positive about his future. "I have a clear head nowadays. I have plans for my games and I set targets for myself. It doesn't matter that I make mistakes during matches because I could find out what lead to the problems and I could solve them out through practice."
Ding's next tournament is the European Masters to be held from 22 to 26 January in Dornbirn, Austria.
"I hope I can celebrate the Chinese New Year during that competition," said Ding.
The Chinese New Year's Day is on January 25 this year.